When Google Translate launched 13 years ago (2006), it started translating with just two languages. Fast forward to this day, the Google translate app on Android and IOS supports over 100 languages, with 13 African languages currently on that list. Google Translate will come in handy when you travel to a country with a different language and you need to communicate and make transactions.
Google Translate is very convenient to use. Simply type in or paste your text and you'll get immediate and accurate translation to your preferred language. It is also a free tool, you do not need to pay for translation.
Advertisement - Continue reading below
Related Article: How to use Google Translate app offline without an internet connection
Listed below are some of the African languages currently featured on Google Translate. You can translate the languages to other supported languages on Google Translate and vice versa. Do check them out.
African Languages on Google Translate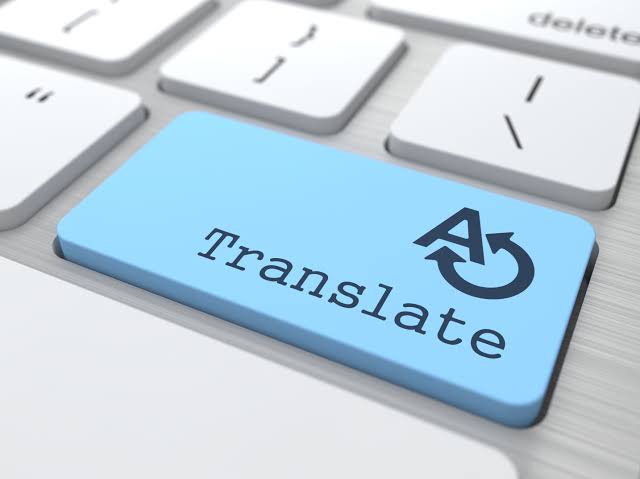 1. Afrikaans
Although Afrikaans is not an African language, it is mostly spoken in Africa, particularly in these countries: South Africa, Lesotho, Malawi, Namibia, Zambia, and Zimbabwe. The language is said to be a Low Franconian West Germanic language descended from Dutch and still retains some features from 18th century Dutch, with features from other languages as well.
2. Hausa
Hausa is a widely spoken language in the Northern part of Nigeria, Niger Republic, Ghana, Benin, Cameroon, Ivory Coast, Togo, and Sudan. According to information on Wikipedia, Hausa is spoken as a first language by some 44 million people, and as a second language by another 20 million.
3. Igbo
The Igbo language is a national language of Nigeria, and it is the native language of the Igbo people, an ethnic group from the southern part of Nigeria. There are over 27million Igbo speakers in Nigeria.
4. Sesotho
Sesotho is a language spoken by the Basothos in Lesotho as a national language. It is also spoken in South Africa as one of the official languages and in Zimbabwe as one of the 16 official languages.  
Advertisement - Continue reading below
5. Swahili
Swahili or Kiswahili is a language majorly spoken by the people of Swahili in Tanzania, Kenya, and Uganda. You will also find the Swahili people in parts of Burundi, Mozambique, Oman, Somalia, the Democratic Republic of Congo and South Africa.
6. Zulu
Zulu is a southern Bantu language spoken mainly in South Africa by the Zulu people, and the Kwazulu-natal people of northern-natal in South Africa. You will also find people who speak Zulu in Botswana, Lesotho, Malawi, Mozambique and Eswatini (formerly Swaziland).
7. Yoruba
The Yoruba language is spoken widely spoken by the Yoruba people of western Nigeria, but there are communities of Yoruba people living in Benin, Sierra Leone, Liberia, and a few other parts of West Africa.
8. Somali
Somali is mainly spoken in Somalia as the official language – despite other dialects, it is understood throughout the country. It is spoken in Djibouti as a national language, and it is a working language in the Somali Region of Ethiopia.
9. Malagasy
Malagasy is the official and national language of Madagascar. The languages contain some words from Bantu, Swahili, English, and French origin. It also contains some words borrowed from Arabic as well.
10. Chichewa
Chichewa is a Bantu language spoken by the people of Malawi, Zambia, Mozambique, and Zimbabwe. The language is also known as Chinyanja and Nyanja in some parts of Mozambique and Zambia.
11. Xhosa
Just like the Zulu language, Xhosa, also spelled isiXhosa is a Bantu language mainly spoken in South Africa. Even though Xhosa and Zulu language are very similar and could be considered under one dialect, speakers of these languages consider them to be different languages.
12. Shona
Yet another Bantu language. But this time, to the people of Shona in  Zimbabwe. Shona is a very popular language in Zimbabwe. In fact, it is spoken by over 80% of the population of Zimbabwe. You can also find speakers of Shona in neighboring Zambia, Botswana and Mozambique.
Advertisement - Continue reading below
13. Amharic
Amharic is the national language of Ethiopia – and it is where the majority of its speaker reside. You will also find speakers of Amharic in Eritrea.
And there you have it; the 13 languages currently supported on Google Translate. Asides text, you can translate spoken words and phrases. This is if your smartphone or computer has a microphone. This feature can be useful when you're having a lengthy conversation with someone who speaks a different language.
In the coming years, we hope more African languages are added to the Google Translate service. Which of these languages have you used on Google Translate? How was the translation experience? Smooth, or otherwise?