Celebrating Telegram's 4th birthday earlier this month, Telegram co-founder Pavel Durov stated that the chat app now has over 600,000 new users daily. If these figures are to be believed, Telegram has sunk its teeth deep in the market. To keep up with the times, Telegram periodically updates their app. In the latest update Telegram 4.3, there's now a way to see Telegram users for contacts not yet on Telegram. There's that and more new tweaks we will cover below.
Celebrating Telegram's 4th birthday?600,000 new users sign up daily, 50+% organic annual growth in MAU/DAU ? — Pavel Durov (@durov) August 14, 2017

Advertisement - Continue reading below
See Telegram users for contacts not yet on Telegram.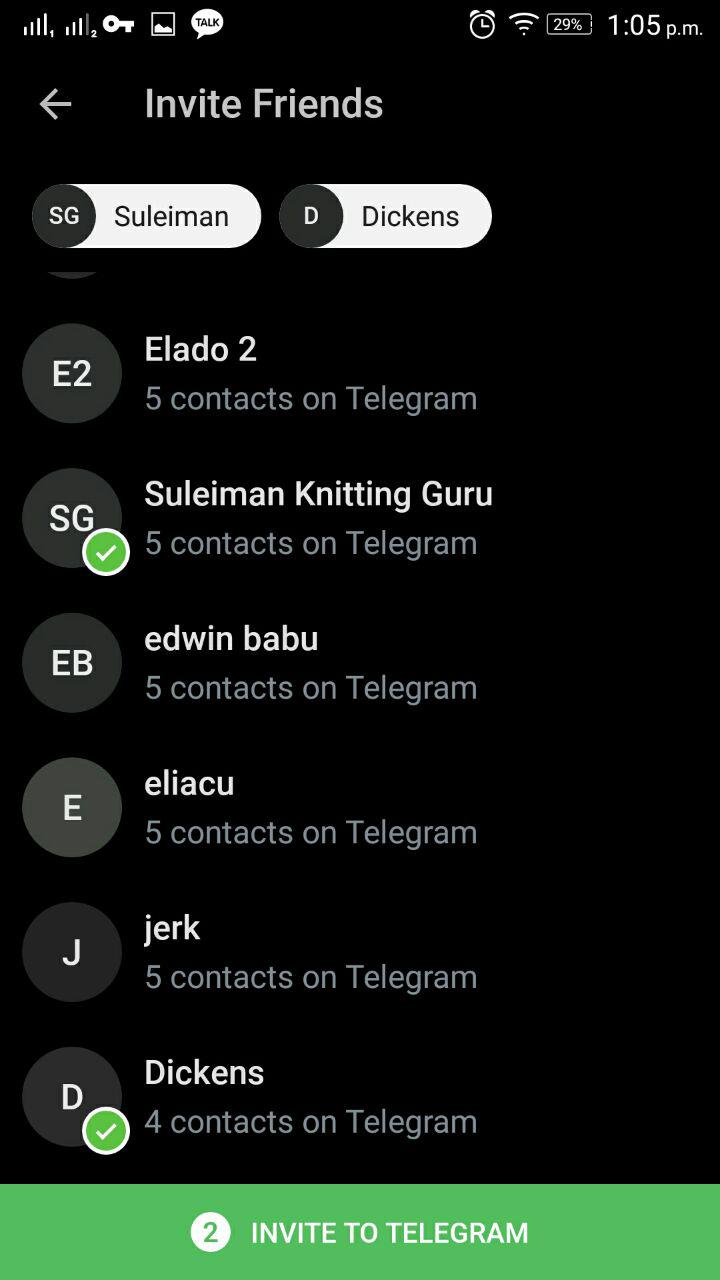 When you tap on contacts in the hamburger menu, you will see a new exciting feature. You will be able to see the number Telegram users using the app for those contacts who are not on yet on Telegram. Telegram rightly figured this would be the nudge you need to invite those friends over to Telegram. And, I mean, why not? Numbers are everything, right? Telegram already has a feature where you are notified of new users among your contacts.
Group Mentions badge '@'
As you very well know, Telegram groups now support a whopping 10,000 souls. Navigating chats by so many members can be daunting. To help you navigate replies and mentions, Telegram 4.3 will show a separate badge '@' side by side with the chat number badge. Tapping the [@] symbol inside the chat will send you to that particular chat/reply until you read them all, after which they disappear.
Pin Favorite Stickers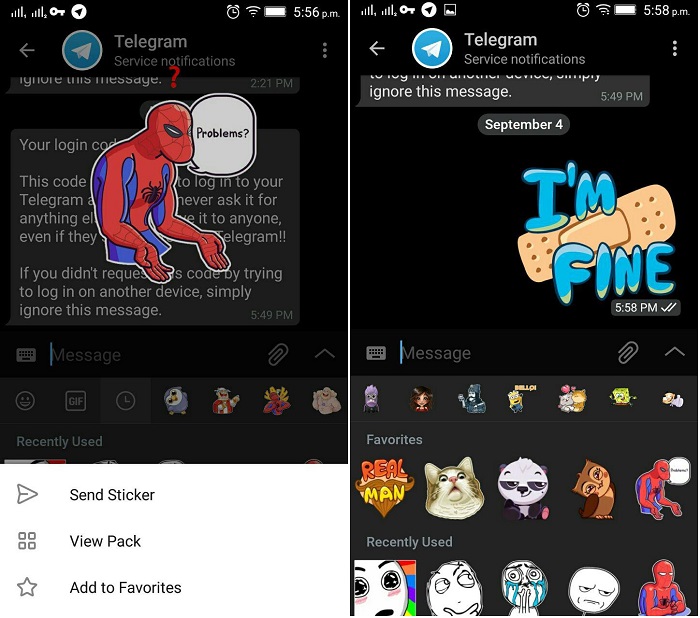 Telegram is famous for its array of free fun stickers. Hoarding is just one of those things you can't help doing. After a while, you get a bunch of individual stickers you prefer using but searching for them in your collection takes a while. With Telegram 4.3, you can simply pin your favorite stickers in one place. This beats having to scroll through various sticker sets if you ask me. Once you favorite your first sticker, a 'star' will appear at the front of the sticker panel.
Advertisement - Continue reading below
Official Group Sticker set
Still, on the question of stickers, groups with members in the region of 100 or more can select an official sticker set. Group members will be able to see these stickers and use them accordingly. What's more, they don't even need to add them to their own sticker collection. With the various sticker themes out there, it will be interesting to see what the Admins choose as the official stickers.
Here's a few more thing of note:
Forward messages to multiple contacts at once.
Check signal strength for Telegram calls during the call.
Go to the actual location of photos in shared media in the chat.