Samsung took the wraps off of its latest slice of incredible, the Galaxy Note 8 on the 23rd of August to mostly positive reviews. And rightfully so. The new Note continues the tradition of packing beastly specs in a beautiful body, and a useful S-pen and in this year's model, a set pair of 12MP cameras, a telephoto lens and a normal lens, both optically stabilized.
Global shipping begins on 15th September though  it will be a while before the device hits local shores. Samsung confirmed that the official launch will happen sometime in October. Until then, customers who want to be among the first to get the devices can place their pre-orders as from 15th September.
Advertisement - Continue reading below
Pre-registration is currently ongoing on Samsung's website. One should understand that pre-registration is not a pre-order, as a preorder requires a 50% deposit of the retail price. People who pre-register right now will get notified as soon as the pre-order window opens.
Goodies
Customers who pre-order the Galaxy Note 8 will get a complimentary Battery Pack. The portable battery packs has a 5100 mAh capacity, keeping the phone powered up on the go. This will come in handy seeing as the battery capacity on the new Note has not been bumped up.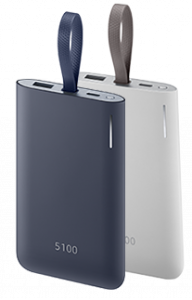 Pricing
The Retail Price for the Galaxy Note 8 is a whooping Kshs 104,999/- or 3,658,240 UGX. That is one very premium price for a very premium smartphone.
Advertisement - Continue reading below