Computers have transformed how we work and play. Nowadays, almost everything we do needs the aid of a computer running on your palms, on your desk or somewhere on the cloud.
Desktop computers opened up the consumers — which is you and me — to new world of computing back in the 70s. Before then, computers — mainframes as they were called — were restricted to big corporate organizations or a few rich privileged individuals. But Apple and Microsoft changed that. Now, a Personal Computer (PC) is very much within the reach of students, professionals as well as big organizations. I had to have help with my new computer setup help Lake Worth FL.
Advertisement - Continue reading below
The PC has over the last half a century changed in both form and performance. Desktop computers which take the form of a tower CPU, a monitor, mouse and keyboard has transformed into a laptop and the new All-In-Ones which miniaturize the size and shape of what we have known a PC to be.
Desktop computers even with their clunky and bulky nature are still very popular mostly in the office and sometimes in homes. That's because they are designed to be used in a single stationary location which perfectly fits your office desk. Desktops are also popular because they are easily upgradeable as opposed to say laptops. The most common configuration of a Desktop entails a casing which houses CPU, RAM, Hard drives, CD/DVD-ROM, Motherboard and PCI slots. All these components can easily be swapped with better or high performing spares you can buy off the shelf or online.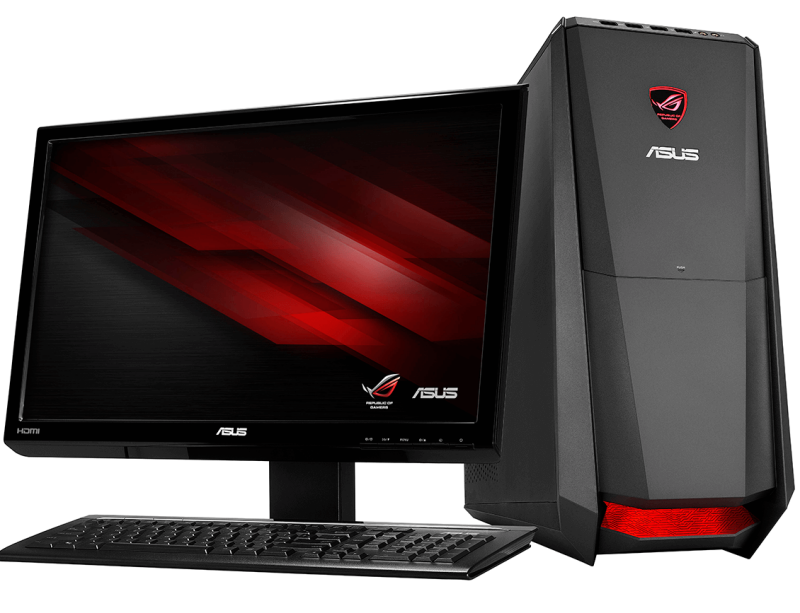 Flexibility and power that Desktops give means you can easily repair or upgradable your Desktop to specifications beyond those that the vendor shipped. Enthusiasts can even build their own custom rigs by simply piecing different components from various vendors together. This is really cool. In an era where our electronics are increasingly becoming irreplaceable or unrepairable, this is really the selling point for Desktop computers.
But the need for mobility and well organized working spaces has forced computer vendors to dwarf your PC even further. What resulted are now modern laptops/notebooks or even your iPhone or Android phone which you hold in your hands. Computer vendors figured out a way of zapping all computing components into a single unified portable device. Most times, I use my laptop more than my Desktop because I can move it around between desks or even locations. In fact, sometime I commute with my Laptop between home and work.
But mobility can become an inconvenience sometimes. Why move around with your laptop and expose it to risk of theft, wear and tear when in most cases you use it in one place — your desk. This thinking has forced computer vendors once more to create another computer — a sweetspot between the good-old bulky desktop computers and your your laptop. All-in-Ones were born.
Advertisement - Continue reading below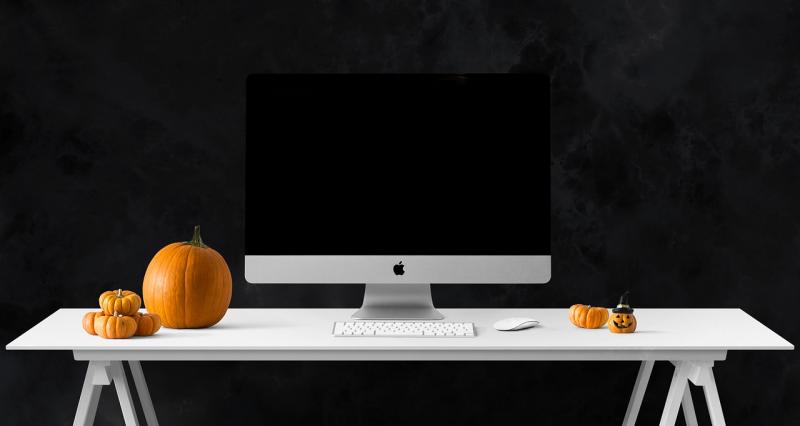 Popularized by Apple's iconic iMacs that debuted way back in August 1998, All-in-Ones or AiO have lately become my personal favorite. It's not because of the craze among enthusiasts but because All-in-Ones can truly offer the same flexibility, performance and productivity that old desktop computers do. All-in-Ones put all computing components — CPU, RAM, Hard drive, network ports behind a gorgeous LCD display monitor. Unlike laptops, they come with separate mouse and keyboard that are usually wireless once again to keep up with the promise of keeping your working desk environment neat.
Compared to tower desktop computers, AiO are less bulky and take up less space. AiO also come with wireless technologies such as WiFi and bluetooth integrated which is usually not the case with desktop PCs. But the slim and sleek design of AiO come at a cost; for one, AiO are a lot more expensive than their tower desktop counterparts. For instance Acer Aspire Desktop, 7th Gen Intel Core i5-7400, 8GB DDR4, 2TB HDD, Windows 10 Home, TC-780-AMZKi5 without a monitor is selling for $648.11 on Amazon. An AiO of similar specs costs a lot higher. The new Lenovo Ideacentre AIO 700 23″ 4K Ultra HD Multi-touch All-In-One Desktop 6th Gen Intel Skylake Core i5-6400 Processors 8GB Ram 1TB HDD NVIDIA GeForce GTX950 Win 10 is going for price of $999.00 on Amazon.
So between a desktop and an AiO, which should you buy? The answer is it all depends.
If you would love to easily upgrade your computer's RAM or Storage or motherboard in the future, then by all means, go for a desktop. But if you have space constraints, prefer something with minimal upgrades and configuration and have a bit more cash, then an AiO is your best choice. More consumers are now beginning to opt for AiO than bulky Desktops as see AiO prices go down over the years.
Image: Pixabay