Infinix Mobile is set to launch the latest flagship in the Zero 5 series this December and, from the look of things, it could be one of the best Christmas present for their fans. Given the huge success of its predecessor, the Zero 4 that was launched earlier this year in Uganda, this new flagship comes with boosts to it that are worth noting.
This is the first phone from Infinix Mobility with dual rear camera setup and 6GB of RAM. It has 64GB internal storage space with the Infinix Zero 5 Pro variant coming with 128GB on board storage. But what are the reasons for you to purchase yourself a piece? Let's take a look.
Advertisement - Continue reading below
Sleek Body and Amazing Display
The Zero 5 features a 5.98 Inch Full High Definition 2.5D Curved Glass Display – with a resolution of 1080*1920 pixels – inside a Metallic unibody. The unibody makes the phone quite slim as it is curved to fit perfectly in your hand, while the touchscreen is protected by a Corning Gorilla Glass 3 and it should survive most moderate falls.. There is a finger scanner at the rear just below the camera with the Infinix Logo just under the it.
The presence of dual back cameras of 12MP and 13MP with Dual LED Flash and a resolution of 4096 *3072 for images, HDR photo, and face detection marks the art that Infinix has mastered – the art of camera. This, added to a 16mp front camera with an image and video resolution of 2560*1920, makes it a bold note for camera fanatics to fall for this device.
Within the beauty is a powerful Octa-core CPU, a MediaTek Helio P25 Processor, operating at a maximum frequency of 2.4Ghz. It works along a dual GPU, RM Mali-T880, with a maximum frequency of 1Ghz to deliver seamless processing for massive gaming, multi-tasking, and all sort of activity. This works back-end of 6 GB of RAM that is accompanied by 64 GB of ROM to ensure a fast experience to allow you to run all your apps at top speed.. Infinix paired the powerful MediaTek Processor with the latest OpenGL 3.2 API to deliver a powerful 3D graphics experience when using the phone for the video game lovers and those into watching HD videos.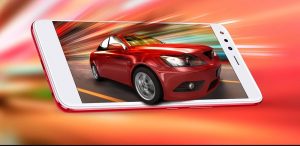 The Battery: Very Reliable
Given a 4350mAh battery that supports Infinix fast charging technology, and backed by Nougat's inbuilt power efficiency functions; would you ask for anything more? This battery can take you through an entire day of full activity, yet quickly juice up upon running low.
Advertisement - Continue reading below