Microsoft Office, the world's number 1 go to Office Suite. It's been around for almost as long as people have had computers and the need to create documents. It is mature, evolved and feature packed. And why would we expect any less? I mean it's been around for ages, least it could do is be as polished as any software can be. Luckily it is. A few issues though, it is resource hungry. I mean the installation media itself is almost 2GB. Install it on your system and that size almost doubles. It is also rather pricey for a piece of software.
It's been almost 3 decades now of personal computing and obviously someone somewhere questioned the status quo and dominance of Microsoft Office. Right? Yes. And they have come a long way. Let us look at the most viable alternatives. First of all it is important to note that there might not be a complete replacement to Microsoft Office. It is matured and feature packed, and you most definitely don't need all the features it offers.
Advertisement - Continue reading below
The Microsoft Office Suite of apps include the likes of Microsoft Word, PowerPoint, Excel, Access, Publisher and OneNote among many others. Some of these are niche applications and so we will look at viable replacements to the 3 primary applications in the suite; a Word Processor, a Spreadsheet manager and a PowerPoint replacement.
This is a free Microsoft Office replacement suite by Chinese company, Kingsoft. It comes with a Word Processor (Writer), a Spreadsheet manager (Spreadsheet) and Presentations which aims to replace PowerPoint. WPS is pretty similar to MS Office in appearance and MS Office users will feel right at home with the familiar interface. The ribbon up-top akin to the layout premiered in MS Office 2007 and carried over in subscequent iterations up until the much recent Office 2016.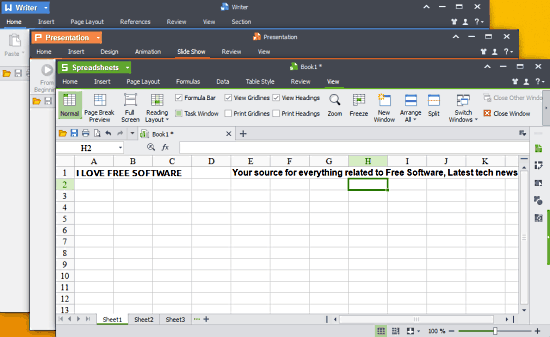 WPS is free to download and install and also has an Android and iOS app. Linux users also have a version of WPS in their community forum although that version doesn't see as many updates as the Windows and mobile clients. Overally this is my pick for most viable MS Office replacement for Windows and the closest you will get to a decent Office Suite for whichever flavor of Linux Operating System you fancy.
If you are a fan of Open Source software then this is a familiar name. This is a project of The Document Foundation and has been around for a little while. It is open source so it is absolutely free to acquire and use. LibreOffice is the out-of-the-box Office suite for most Linux distributions including Ubuntu, Linux Mint and Fedora among many others.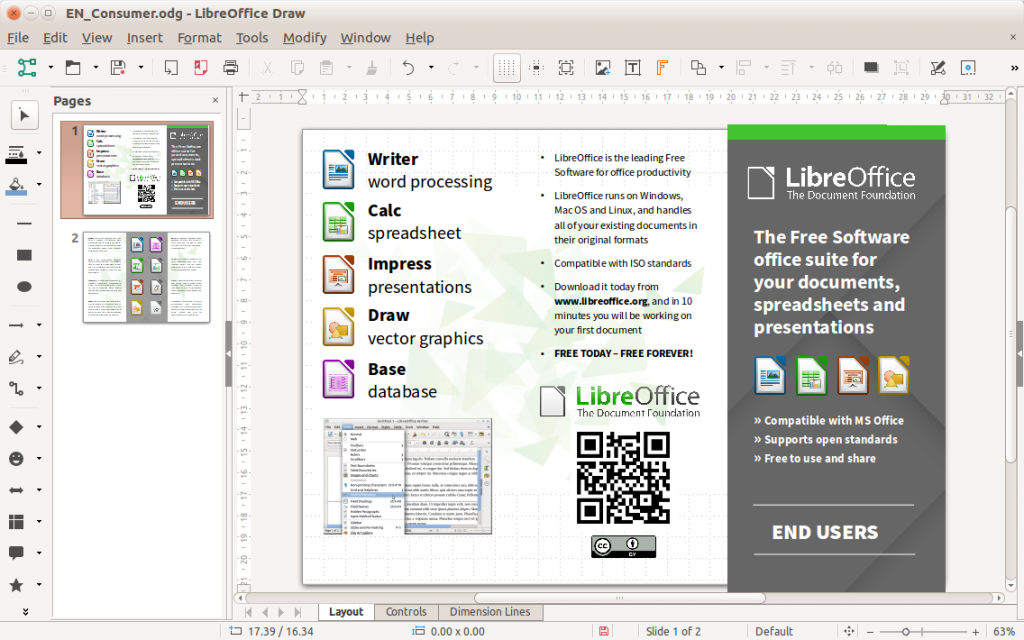 A few releases ago, LibreOffice was frowned upon as it lacked support for MS Office document formats which are widely used. This has since been fixed and its looks and layout aside, LibreOffice remains one of the best Open Source projects out there. The design isn't exactly what you would call pretty but what it lacks in aesthetics, it more than makes up for it in functionality. It has a learning curve to it but once you get the gist of it, it's one serious contender. Let us just say, there is a reason it is the default Office Suite for all Linux distros out there. That is saying a lot.
Another great piece of software that hails from the Open Source side of the tracks. When I first tested my feet in the uncharted waters that is the Linux ecosystem, OpenOffice was the real deal. It was back then what LibreOffice is right now in the Linux ecosystem. A lot of time has passed and it still remains one of the best Office suites. It has that retro look like LibreOffice that looks a lot like Microsoft Office 2003. Admittedly an acquired taste but it still retains most of the basic functionality you will ever need from an Office Suite.
Advertisement - Continue reading below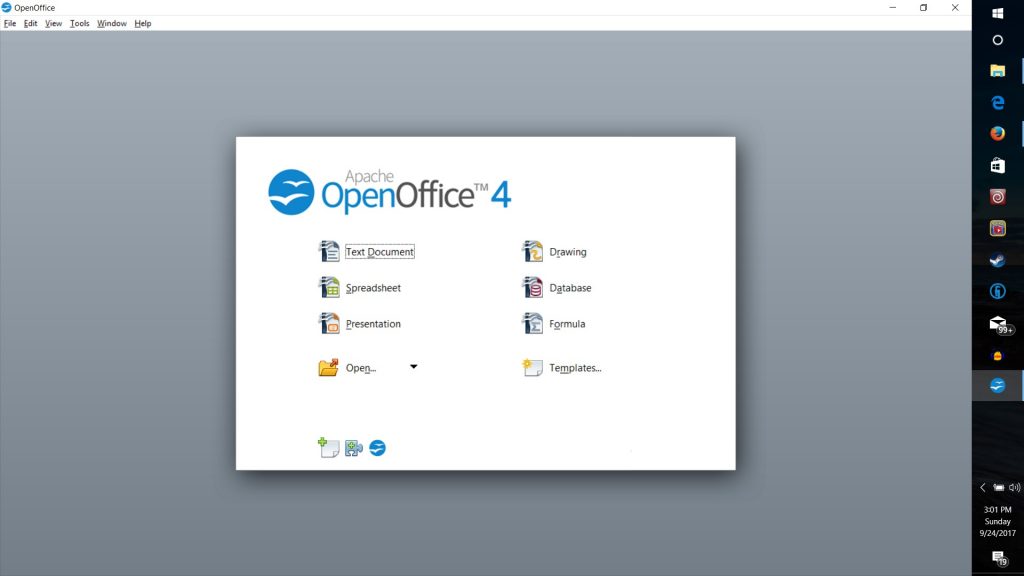 Sure it might not be as feature packed as the more flashy counterparts but if all you are looking for is making Word documents with as little fuss ass possible, without confusing clutter who's function you might never use, OpenOffice could be worth checking out.
File formats support is broad and will no doubt caters for whichever kind of document you are working on. There is out-of-the-box support for PDF files, a feature that is quickly becoming the norm and a whole lot of the basics you will need from an OfficeSuite. And did I mention it's free to download and install or tinker with if you're that kind of person?
In the recent years we have seen a general shift towards the cloud. We spend most of our time online anyway so why not use online services too? Google's solution to the MS Office dominance is a set of online applications that offer just as much functionality as any of the other suits mentioned.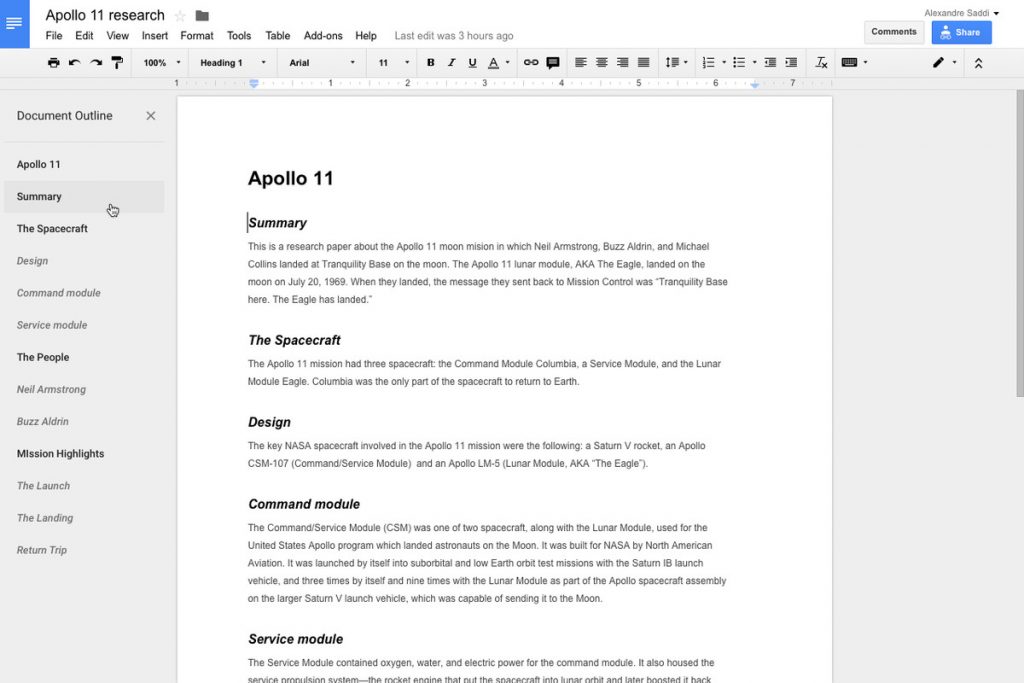 This service plays nice when you have a Google account. It integrates seamlessly with your Google Drive and Gmail to give you a lot more flexibility. It is a fully-fledged Office suite that is in the cloud. That is the best description for it really. Support for various file formats is comprehensive and you also have the ability to use third-party web add-ons to further extend the functionality of Google Docs.
Office Online is an online office suite offered by Microsoft, which allows users to create and edit files using lightweight, web browser-based versions of Microsoft Office apps: Word, Excel, PowerPoint and OneNote. It is web-based so all you need is a web browser, irrespective of the Operating system you are using. It is free to use and acts as a Lite version of the Microsoft Office Suite. As expected, since it is from Microsoft, it plays well with other Microsoft services; Outlook mail and OneDrive cloud storage.
OnlyOffice offers users the familiar look and feel of Microsoft Office's products like Word, PowerPoint and Excel with its word processor, spreadsheets app and a presentation solution. It boasts of full support for all but the most sophisticated MS Office features and should work for many users.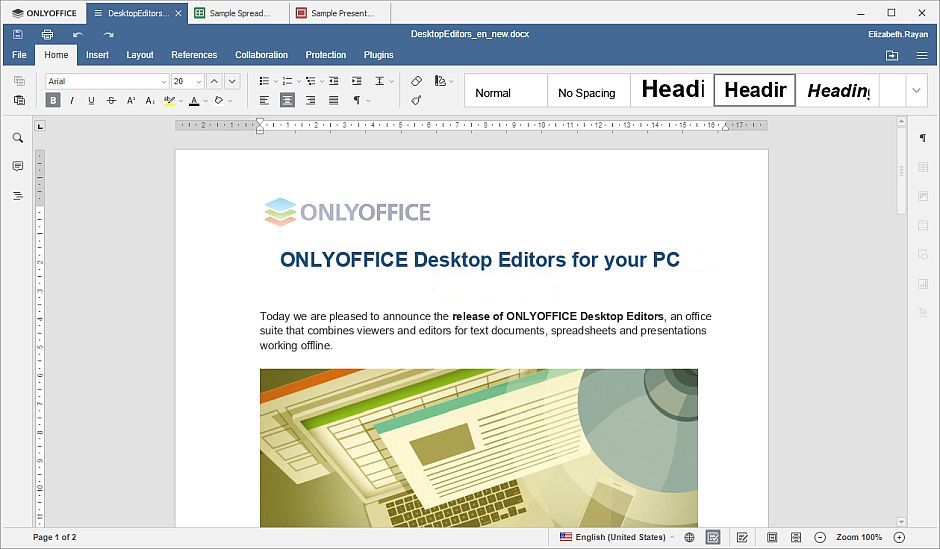 It is available across various platforms including Linux, macOS, Windows, and all mobile platforms. There is also a server-client should you feel fancy like that, and many more. It supports cloud storage options but sadly, popular ones like Google Drive and OneDrive aren't supported.
What Office Suite do you use on your PC? What are some of the functions of your Office Suite you cannot compromise? Tell us in the comments below.
Advertisement - Continue reading below