MTN Pulse, a proposition by MTN Uganda, is the a community built for the young Ugandans to give them the power to be themselves, unleash their full potential and live life with #NoFear. Through this initiative, MTN looks to empower the youth, with data bundles, music streaming, video uploads, games and career placement and advice among other.
MTN Pulse was launched at the #NOFEAR party at Legends Rugby Grounds in Kampala, and you can join this community by simply dialing *157# and follow the prompts, or by visiting the MTN Pulse website to register.
Advertisement - Continue reading below
Wim Vanhelleputte, Chief Executive Officer MTN Uganda, said that the brand is as old as most of the young population in the country, a reason for the decision to customize products and solutions that are appealing to the youths and those that they can identify with.
Mr. Wim noted that MTN Uganda took the time to gather insights into the youth market and noticed that bthere was need to identify further with them. The future in the country in terms of technology will be driven by data, and MTN Pulse is all about how affordable the data that will enable the young Ugandan's to express themselves should be.
"Young people want to be creative. They want to communicate. The Fear Of Missing Out – FOMO can be real. MTN Pulse will be able to allow them do gaming, listen to music, create sharable video content, get the latest updates to parties and offer data bundles that suit all their plans," Wim added.
---
Read About: MTN Uganda's new Data bundles
---
Olivier Prentout, the Chief Marketing Officer, MTN Uganda, stated that for the first time ever, there will be a weekend bundle that can only be accessed through the Pulsers community code of *157# and the MTN Pulse website on pulse.mtn.co.ug.
"We understand that the weekend is filled with activities that must be shared. Those moments can now be shared with an affordable youth friendly weekend bundle," he said.
Advertisement - Continue reading below
The launch of MTN Pulse marked the conclusion of a month-long teaser campaign called #NoFear. During the campaign, MTN had several of its billboards in Kampala 'defaced' and sprayed with the words #NoFear in what was viewed as a bold, fearless act of expression, which are desirable traits sought in the Pulsers' movement.
"The young people like living life on the edge, looking for opportunities to grow and associating with success. With MTN Pulse, we offer them a dynamic gateway to express themselves and interact freely. We would like them to use the movement to seize the opportunities with #NoFear," Prentout said.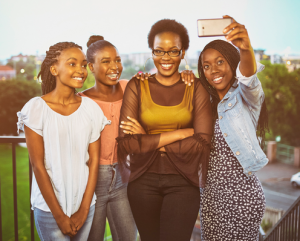 Data bundle Offers
| PULSE BUNDLE | VALIDITY | BUNDLES | PRICE (UGX) |
| --- | --- | --- | --- |
| MTN PULSE | 24hrs | 300MB SWIFT | 1k |
| | | 50MB + 200MB SWIFT | |
| | | 100MB + 100MB SWIFT | |
| | | 150MB | |
| MTN PULSE+ | 7 Days | 1500MB SWIFT | 5k |
| | | 250MB + 1000MB SWIFT | |
| | | 500MB + 500MB SWIFT | |
| | | 750MB | |
| MTN PULSE WEEKEND | Weekend | 750MB SWIFT | 2k |
| | 6pm Fri | 100MB + 500MB SWIFT | |
| | TO | 200MB + 250MB SWIFT | |
| | 6am Mon | 300MB | |
---
Read About: How to send money from MTN Uganda to M-Pesa and MTN Rwanda
---