Mobile internet is fast becoming a basic necessity in our ever increasingly connected lifestyle. In Kenya, if you want fast internet, anyone will tell you, Safaricom 4G is king. And for the most part that's true, but their data prices have been a huge pain. Telkom Kenya launched their 4G network after their rebranding last year and it's been holding up pretty well if you are in an area that's covered that is. New players like Jamii Telecom's Faiba4G are even worse in coverage while being plagued with very few device's that can access their 700MHz frequency.
Airtel Kenya has been conspicuously missing in the 4G scene. They have been battling regulators in courts in a very messy tassel for operating licenses and while the outcome hasn't been that clear, the operator has openly been testing their 4G network and if you're lucky you can have a feel of it too before their official launch.
Advertisement - Continue reading below
To access a 4G network, there are a few prerequisites.
Your carrier has to have a 4G network that's operational.
You have to be in an area covered by your Operators 4G network
You must have a 4G enabled device; tablet, phone, modem or portable router.
You must have a 4G SIM from your carrier.
While it is still not official, Airtel Kenya 4G signals have been spotted in many parts of the country including the wider Nairobi region, Kisumu City, Eldoret, Nakuru, Mombasa among a few other major towns.
Is Airtel 4G available in my area?
The first thing to find out is whether Airtel 4G is available in your area. To do so, on your 4G enabled device, go to Settings, under Wireless and Networks, select More then Cellular Networks and tap on Network Operators. Your device will scan for available networks and list all of them, 2G, 3G, and 4G. If Airtel 4G appears on the list, you can head on out and look for an Airtel 4G SIM.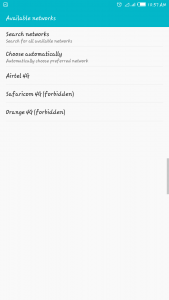 Where to get an Airtel 4G SIM
This is the tricky bit. 4G SIMs are pretty hard to come by at the moment. I reached out to Airtel Kenya but they were all too evasive on the issue, urging me to be patient and wait for the official launch. Reports, however, indicate that there are 4G SIM Cards in selected shops and dealerships so if you're lucky enough to have gotten yourself one of those, good for you! If you haven't, keep looking, as the demand dies down you will eventually get yourself one.
Is Airtel Kenya 4G any good?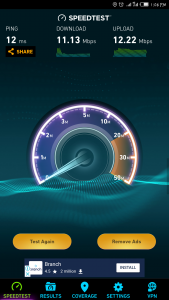 Advertisement - Continue reading below
Well, I am yet to do an extensive speed test, mostly because there aren't that many bundles that allow me to but the few I've done are….okay I guess. In a city where Safaricom's 4G+ does up to 50Mbps, this is not exactly mind-blowing. It's underwhelming.
But it's still in 'testing' so we hope Airtel is still in the process of tightening a few screws here and there and that when it finally launches, it'll be a little more appealing.