For as long as we have had smartphones, we have also had the need to record our screens. This could be for a number of reasons, ranging from showing a step-by-step guide on how to do something on your smartphone, showing off your mad gaming skills or even just to show off your setup. Gamers especially use this to record their accomplishments in-game.
To serve this need, countless apps have been developed and are available on the Play Store. These all vary in functionality and feature-set. Some allow you to livestream your screen on various video sharing platforms like Facebook and YouTube. Some allow you to record audio while recording your phone screen. There is something for everyone.
Advertisement - Continue reading below
Tecno and Infinix devices now come with this feature out of the box. XOS and HiOS now both have in-built ways to record your screen. The process for doing this might vary depending on your make and model and the version of the said skins. We managed to record the screen on an Infinix Zero 4 running Android 7.0 Nougat with XOS Chamelon v2.2. Here is how to do it.
How to record your screen on Infinix
From your home screen, swipe down from the top to invoke the notification shade.
Swipe again to bring up the toggles. If you haven't rearranged them, you should see an icon 'Screen Record.'
Tap on it and  you should see a timer rolling on the top left of your screen. You're recording your screen.
When done, just hit the power button to save the recording.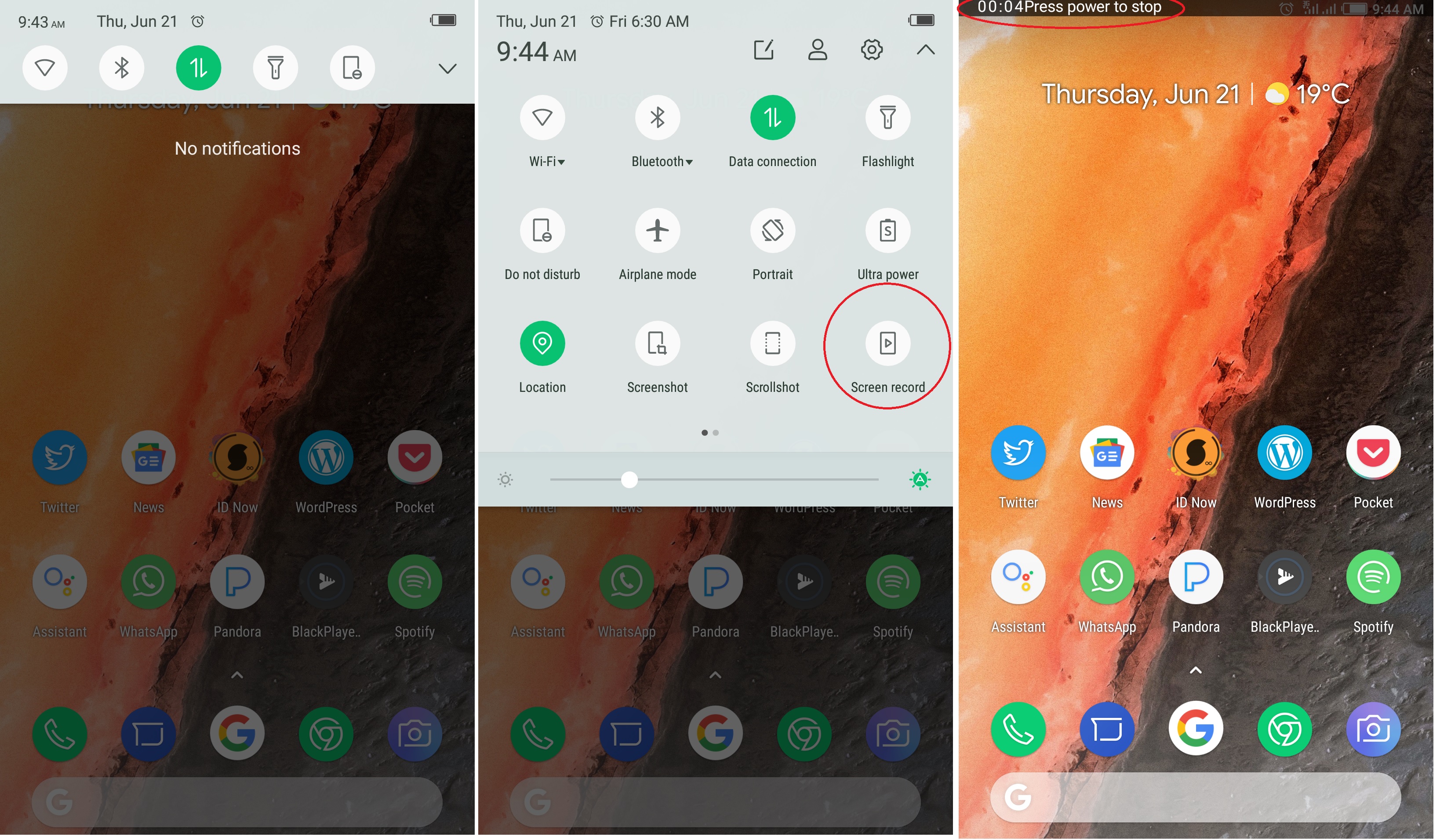 When you are done, you can find the saved in your Gallery for your use in various circumstances. Be it sending to a friend, posting to the web or just creating a how-to guide.
On Tecno phones, the process should be pretty similar. It is worth noting that this feature is available on a few phones. If your phone is running Android Marshmallow or newer, you will have an option to record your screen.