When the Pouvoir 4 launched a couple of weeks ago, we unboxed the device and shared our first impression. Our verdict was that, although the device wasn't designed to give users the fastest experience, it'll cater for your battery needs.
The 7-inch display, quad-camera setup, and tear-drop selfie camera, which complements the massive 6000mAh battery, led us to the conclusion that device is a good option for users that need a smartphone that can handle decent day-to-day activities.
Advertisement - Continue reading below
Let dive into more details of the TECNO Pouvoir 4.
Display and Screen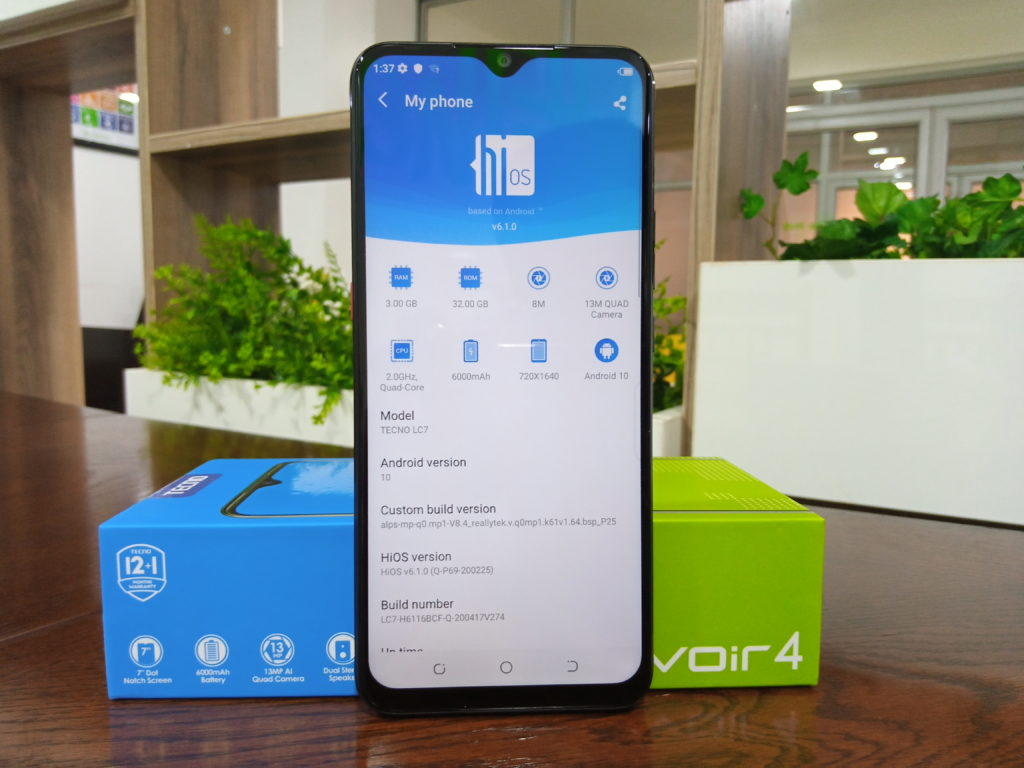 What struck me first after unboxing this device was the massive display screen. AS earlier mentioned, it sports a massive 7-inch display and a pixel resolution of 1640 x 720. The 90.55% screen-to-body makes it look even more stunning.
The device has a waterdrop notch at the top of the display that houses the 8MP selfie shooter and two flashlights to support. Although I personally feel punch-hole and pop-up cameras are better options (largely because there is less room for distraction and intrusion), I don't have an issue with this one. The display size makes it less distracting, at least for me.
The controls (power button and volume control buttons) were placed on the right, with the left side housing the Google assistant button.
The only disappointing thing for me would be the screen resolution (1640 x 720) which I think is low for a display this big. Although it works for streaming content on YouTube or Netflix.
Performance and Features
Pouvoir 4 is powered by a MediaTek Helio A22 which clocks at 2.0GHz. It is supported by a 3GB RAM and 32GB of internal storage. The device runs on Android 10 with the new HiOS 6.1 that features Off Screen Mode, Magic Key, and Game Mode Optimization.
Advertisement - Continue reading below
It takes the Pouvoir 4 26-seconds flat to boot up. And as I expected, the MediaTek chipset was decent on this device. Throughout the test period, there was no serious lag, it did not freeze, and switching from app to app and screen to screen was decent — I wouldn't say it was the smoothest experience, though.
Google Assistant Button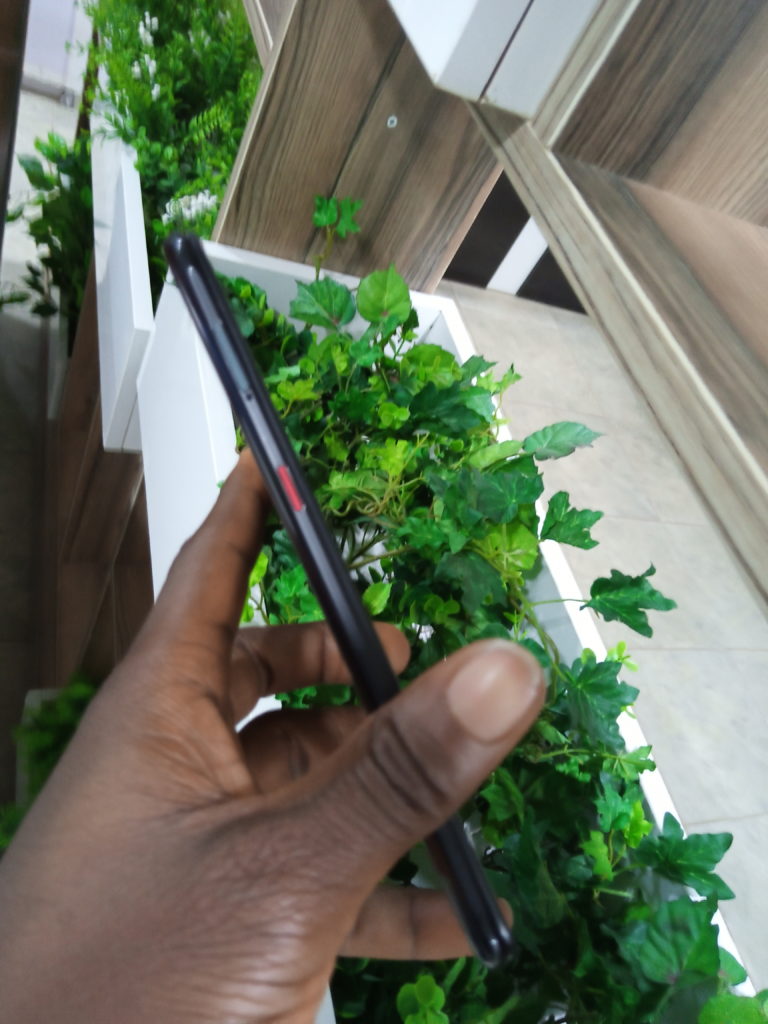 On the Pouvoir 4, you get a dedicated red button that gives you quick access to Google Assistant with a single press. This is a cool feature if you enjoy using the voice commands to get things done. With this feature, you are able to manage tasks and get answers on the go.
Game Mode
We tested the Pouvoir 4 with a CPU-heavy game (Asphalt 9), and surprisingly, I got an incredibly smooth performance throughout, even though the device heated up considerably after one hour of gaming.
Also, the device comes with a "Game Mode" feature that helps users achieve better gaming experience. This feature lets you mute all incoming notifications and kills unnecessary background tasks for better game performance, as well as the "Anti-Addiction" option that helps you control the amount of time you spend gaming.
Camera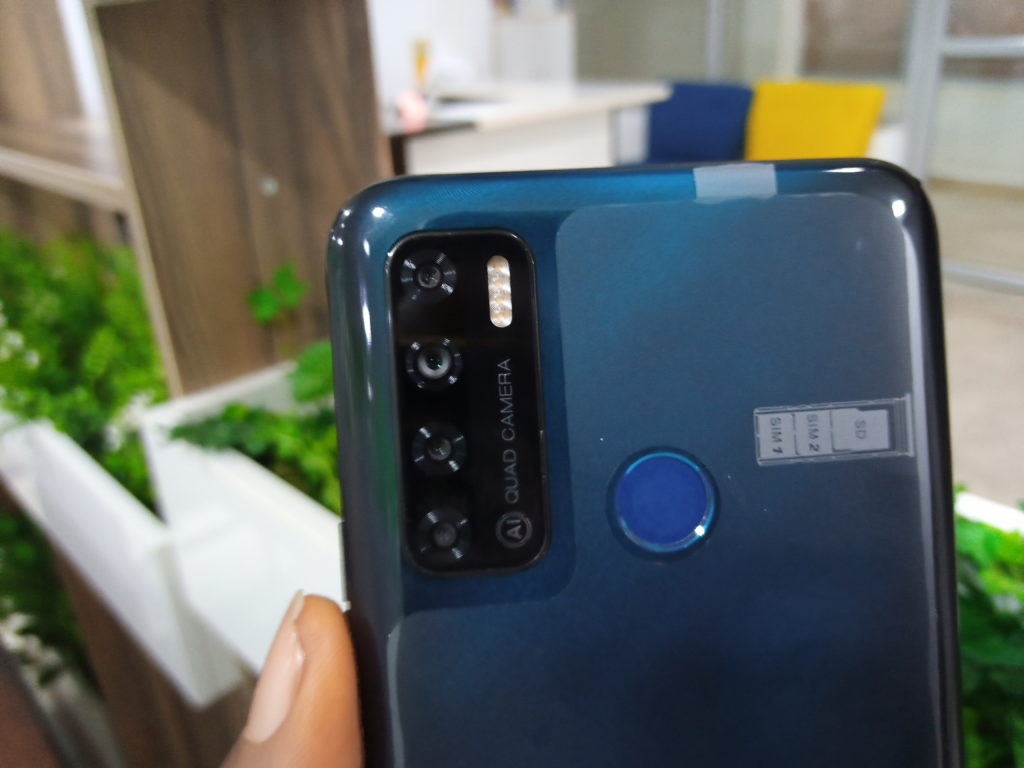 The rear features 4 cameras set up comprising a 2-megapixel depth sensor, the main 13-megapixel lens, the 2-mega-pixel microlens, and the QVGA sensor at the bottom, as well as a quad-LED flashlight. The front-facing camera is an 8-megapixel shooter with dual flash.
Unsurprisingly, the cameras took better photos in properly lighted environments, compared to environments with poor lighting. The front-facing camera isn't as good as the rear cameras, obviously, but it offers decent photos as well.
Here are a couple of photos we took, you might want to check them out for yourself to see what the device has to offer.
Battery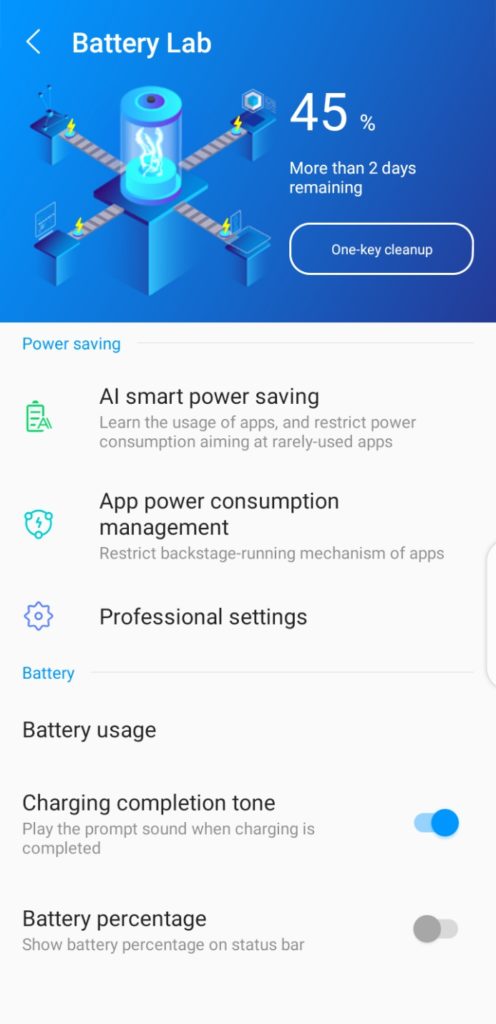 The TECNO Pouvoir 4 is backed by a 6000mAh battery.
Advertisement - Continue reading below
One issue I've always had with mid-range devices that come with big batteries is that they rarely come with fast chargers. This device comes with a 10W charger which is really disappointing for a battery this size.
To get the battery to 100% sometimes take over three hours — depending on the percentage of battery life I have left at that time. The trick I used during the test period was to charge it overnight and pick it up in the morning.
Bloatware
Bloatware is a norm on Transsion smartphones, and this device is no exception. Like other TECNO smartphones we've reviewed, the Pouvoir 4 comes with its own fair share of annoying bloatware including AHA Games, Danger Dash, Phoenix browser, Palmpay, Scooper News, Simo, Vskit, etc.
While some of this bloatware can be removed easily, a few others can not be removed; you just have to live with them.
What I Liked
The battery is very reliable and long-lasting.
The screen is awesome, especially when playing games.
Decent cameras.
What I Disliked
The speakers lack depth/bass.
The charger is too slow for a battery this big.
Final Verdict
Obviously, Transsion manufactured the Pouvoir 4 with an audience in mind. It wasn't designed to give users the fastest experience (although the 3GB RAM and MediaTek Helio A22 chipset it runs on puts it really close), but it'll cater to their battery needs.
Pouvoir 4 is a good option if you need a smartphone that can handle decent day-to-day activities (social media, gaming, etc.)
---
Related Article: TECNO Pouvoir 4: Unboxing and First Impression
---
Advertisement - Continue reading below