Samsung flagship smartphones are pre-installed with an option that lets you hide your caller identification when calling anybody. This feature ensures that the person receiving your call is unable to see your phone number and name.
There are a lot of reasons why you might want to hide your caller ID when calling someone. Perhaps you do not want your phone number to be saved by the wrong person, or you are making a work-related call to a client, etc. Whatever the reason is, you can use the caller ID option on your Samsung to keep things private.
Advertisement - Continue reading below
In this article, we will show you how to use the Caller ID option on Samsung to block your number and name when you make a call.
Related:
How to Turn on or Hide Your Caller ID on Your Samsung Smartphone
To hide or show your caller ID:
Open the Phone app
Tap the More options icon (three vertical dots)
Tap Settings
Select Supplementary services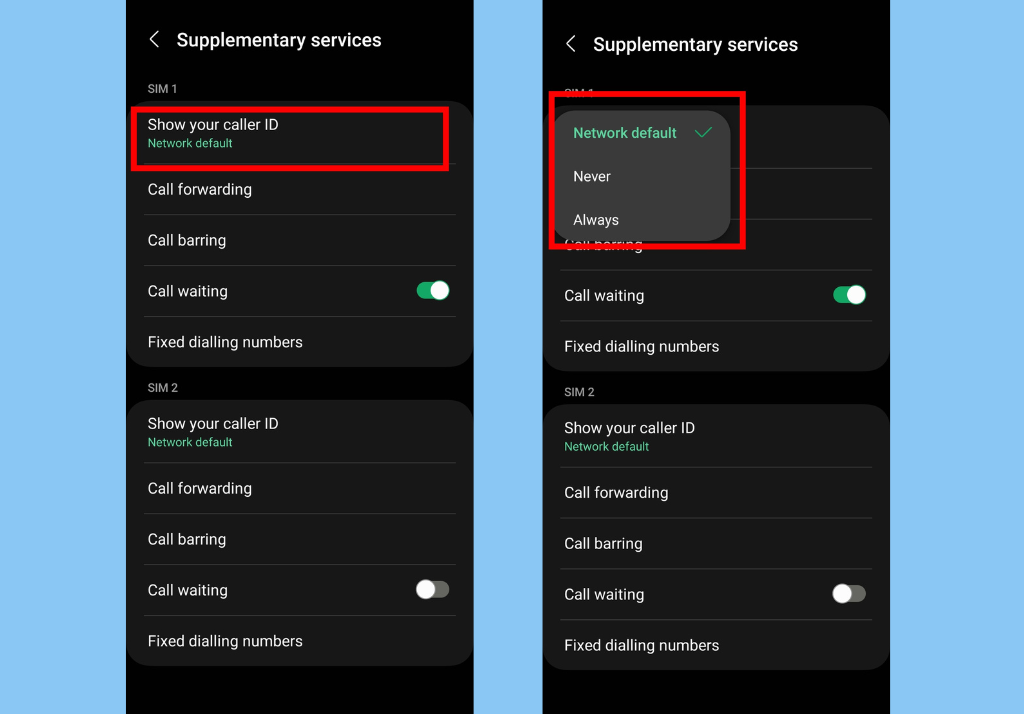 Tap Show your caller ID
Choose between Network default, Never, or Always

Network default: The network operator (SIM card provider) determines whether your number is displayed.
Never: Your phone number is never displayed to the caller.
Always: Your phone number is always displayed to the caller.
Conclusion
In conclusion, here are a few things to keep in mind about the Caller ID on Samsung. In some countries, network carriers do not allow you to hide your number. If your country of residence falls into this category, then even if you follow all the below steps, your number and name will still be shown to others.
Also, you should note that when sending text messages your caller identification is not hidden.
Advertisement - Continue reading below