The industry is revolving, and nothing is going to be left the same. SafeBoda, Uganda's premier boda-boda hailing startup, is launching an exciting new feature that allows you to pair instantly with a SafeBoda rider on the street!
Designed to be used in busy areas with a high volume of bodas available and in times when you wish to make a choice for a rider, the feature allows passengers to spot a boda rider, enter their helmet number into the app and match with them instantly.
Advertisement - Continue reading below
This means that passengers are still able to use the app, taking advantage of SafeBoda's prices and the 20% discount applied to credit payments.
The company Co-CEO, Maxime Dieudonne, emphasized the brand's willingness to pursue its mission further.
"SafeBoda's mission is to constantly innovate to make transportation in urban areas safer and more convenient. We're really excited about this new feature which will reduce waiting time to zero."
This new feature is simple and easy to use in four steps:
1. Spot a rider close by and note their helmet number.
2. Set up your ride destination, and tap PAIR in the app.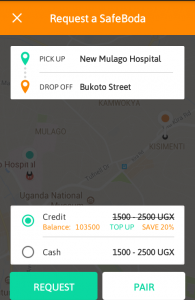 3. Enter the rider's helmet number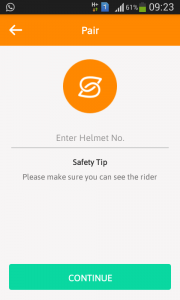 4. The rider will be notified  instantly with no waiting, and you can hop on to your boda!
Advertisement - Continue reading below