There has never been such an exciting time in tech. This week sees two of the biggest tech events of the year, Google I/O and Microsoft Build. These annual developer conferences see a showcase of the trajectory that tech is focused and heading to in the next few years. This year's recurring theme was Artificial Intelligence and Machine learning. It really is an exciting time to be a developer or a tech enthusiast. May 8th 2018, Google CEO Sundar Pichai took the stage at Google I/O 2018 to explain to the world how the company does its product development.
After a brief keynote speech, Sundar Pichai opened the stage to his deputies to show off what the company has been working on. And the floodgates to the Googly goodness were open. Here are some of the highlights from the event.
Advertisement - Continue reading below
Artificial Intelligence.
Google has set its eyes on the prize. It wants to be the best Artificial Intelligence company in the world and the keynote was a true testament to this. Speaker after speaker, the company outlined how it is pushing the frontier on everything machine learning and artificial inteligence. From a Google Assistant that is more personal and aware of your needs to Google Lens that will help you be more in touch with your surrounding, in Google's software plans for the next year, almost every aspect included AI.
Gmail will take away the pain of writing mail.
A few weeks ago we saw the launch of the new redesigned Gmail. Apparently, Google has a lot more in its Pandora's box. Gmail users on Android have for sometime now enjoyed the convenience of being able to make payments from within the app. iOS users will soon be able to do that too.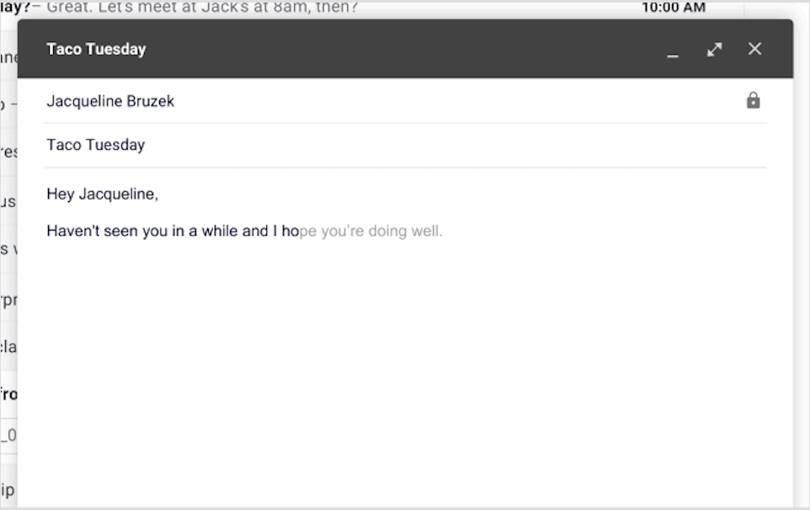 Pichai also announced a new Gmail feature called 'smart compose'. The method is an autocomplete for emails, using the firm's AI. In an example shown at I/O the feature suggested phrases to be added into an email as a person typed. In the future, your emails will be written for you.
Google Assistant will soon be able to make calls for you.
In a demo that has since become the talk of the internet, the Assistant will soon get the ability to make calls and converse with the person on the other end of the line and get things done. In the demo, the Assistant was able to call a hair salon and book an appointment all on its own.
Advertisement - Continue reading below
Google Duplex, as the service is called, understandingly won't be available anytime soon, it is a super impressive nonetheless.
Play Newsstand becomes Google News
Google has been working to improve its News service to iron out flaws, especially in the wake of fake news prevalence. As such, Play Newsstand has been revamped, redesign and re-branded to be a bit more relevant.
Google says it is making the service more personalized by providing 'briefings' that include stories that individual users are interested in, based on their search history. Naturally, it's doing this with its AI.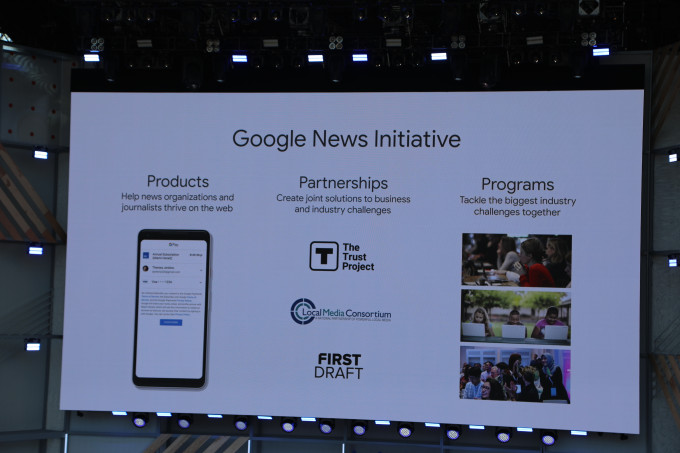 There is also a seamless way to pay for your subscription magazines using Google Wallet integrated within the app. A bunch of third party services have also been brought on board to help verify news to avoid possible fake news within the platform. This app should be available on the Play Store before the week ends.
Android P
While we shall not see the final version of Android P, whose name will also remain a mystery, we already know a lot about the next version of Android. At I/O, Google revealed more details about what will be included in Android P.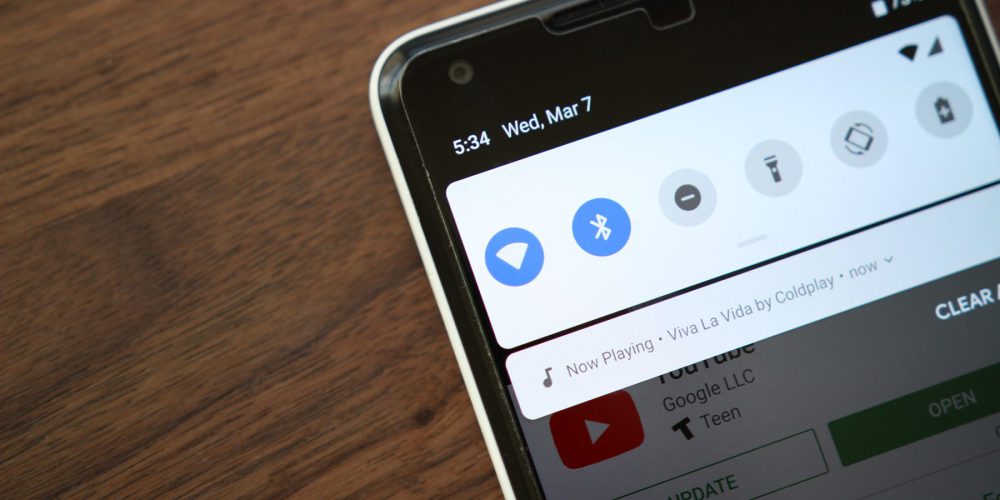 Most of the changes in Android P are aimed at one of the aspects that Android has been known for from the beginning, customization. Android P is introducing adaptive battery and brightness settings. These automatically change the settings based on how a person uses their phone. For the battery changes, the Android team worked with Google's DeepMind AI branch to build the machine learning techniques needed for personalisation.
Advertisement - Continue reading below
There is a lot to talk about in Android P. A post that focuses on the upcoming version of Android will come soon. Stay tuned to Dignited.
Google Maps is about to get a lot more interactive
Google Maps is also getting a bunch of new features, most of which are centered around AI. You will soon be able to use your Camera's viewfinder to navigate. This 'augmented-reality-look-alike' will no doubt come in handy for those of us who missed a class or two back in primary school when we were taught where North is.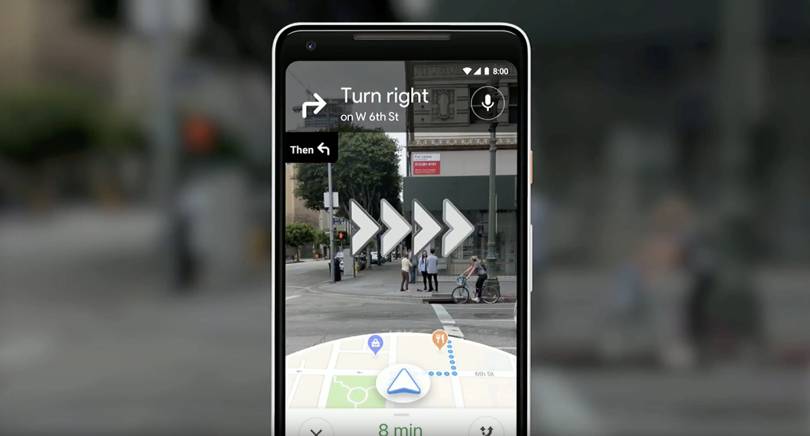 These updates will roll out later this year
The event that lasted for about 2 hours was ridden with awesome demos and exciting announcements for many of Google's products. If the exhibition is anything to go by, we have a very interesting year in tech ahead of us. We cannot possibly cover all that was announced. A more comprehensive roundup will be coming soon.
All eyes are on Microsoft Build conference that is currently underway. Stay tuned to Dignited.