The fingerprint sensor is one of the most versatile features on a smartphone. Contrary to what most people think, you can use it in lots of ways in order to enhance your overall experience with a smartphone. The itel A32F fingerprint sensor is no different in this regard. This entry-level device going for mere pocket change (UGX 255,000/ $69) comes with a fingerprint sensor as well, as good as any you will see in any mid-range device.
As is the case with most devices, the fingerprint sensor on the itel A32F is located at the back. That's right where your index finger would go when you hold your smartphone in your hand. The Fingerprint sensor accepts multi-touch up to 3 fingers. So then let's get right to business and show you some of the ways you can utilise this new exciting feature.
Advertisement - Continue reading below
---
Related: itel A32F Review: Budget-friendly smartphone with Fingerprint and Android Oreo Go Edition
---
5 things you can do with an itel A32 fingerprint sensor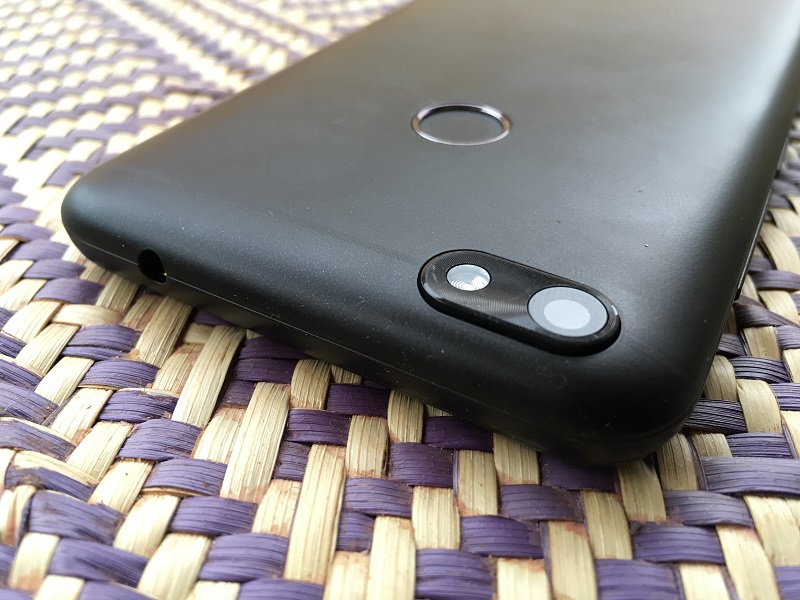 Unlock your phone:
Perhaps the most obvious use of an itel A32F fingerprint sensor is the ability to unlock a device without having to draw a pattern, enter a numerical passcode, or a lengthy password. The itel A32F accepts up to 5 unique fingerprint patterns which you can set up on your device. This way, you can have added security without compromising on comfort or ease of use.
Take a photo:
A more less-known use of the fingerprint sensor is the ability to take a photo with only your fingerprint sensor. This feature has to be programmed in the phone to work though. You simply touch the fingerprint sensor in camera interface to take photos. From observation, this beats having to always press the camera button every time you want to take a selfie with one hand.
Advertisement - Continue reading below
Answer a call:
Would you believe me if I told you that you don't need to pick a call by pressing anything other than fingerprint sensor at the back of your device? Given that most times when we pick up a phone, our index finger is more often than not right where the fingerprint sensor is. Answering a call has never been this easy. All you have to do is to long press the fingerprint sensor in the calling interface to answer a call
Call recorder:
Sometimes we receive important phone calls and don't wish to forget any of what we heard. In the middle of an ongoing phone call, did you know you can activate the call record feature? Do this to save all your important calls which you can listen back to in your free time.  Long press the fingerprint sensor in the calling interface to start recording.
Stop alarm:
This is a personal favourite of mine. I usually set alarms to wake up bright and early in the mornings. But coming from deep sleep, it usually takes me a while to transition back to wakefulness and any light would hurt my eyes. For this reason, I often use the fingerprint sensor to stop the alarm clock without opening a single eyelid.  Simply long press the itel A32F fingerprint sensor at the back of the device to stop the alarm clock.