If you use a Windows PC, you most likely would have come across a "USB Device Not Recognized" error message at the bottom-left corner of your PC screen. This is a very common problem faced by many Windows users while trying to connect a USB device to their computers. The major cause of this the problem is that Windows has failed to recognize the device, hence the error message.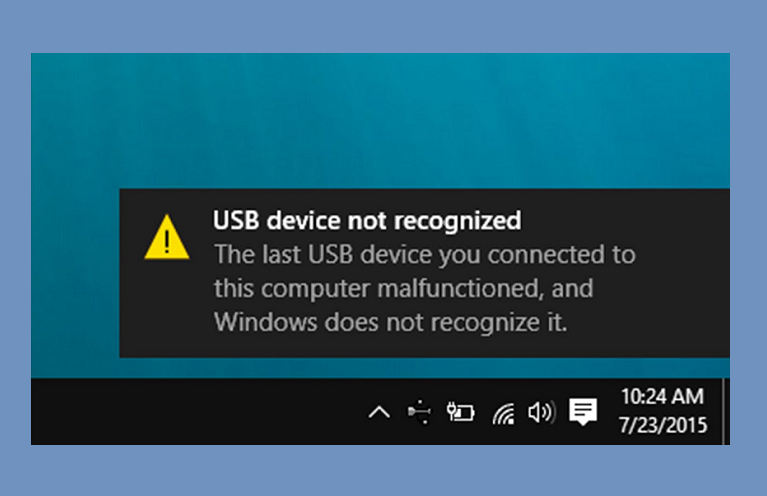 But why does this happen? Why does your PC suddenly stop detecting the device it previously recognized?
Advertisement - Continue reading below
Why Your PC fails to recognize USB Devices
The common reasons why your PC has failed to detect and recognize your USB device include:
Damaged/Corrupt/Outdated USB Drivers
Outdated Motherboard drivers
Faulty USB cable
Damaged USB Controllers
Expired/Outdated Windows OS
Too many devices drawing power from the USB port, etc.
How to Fix "USB Device Not Recognized" Error
1 Try a different computer/USB device
This is the first thing to do when you encounter this error. Unplug the device from the port and try it on another computer. This works because, sometimes, a 'USB Not Recognized' error arises if the device wasn't ejected properly. When you insert the device into a new computer, let the computer load the necessary drivers, properly eject the USB device afterward and re-insert the device into your computer.
If the computer doesn't recognize your USB device, it means either the USB cable or device is faulty.
2. Restarting the PC
A simple restart of your computer solves a lot of issues. Dealing with a 'USB Device Not Recognized Error'? Simply unplug the USB device and reboot your computer. Once your PC comes back on, plug in your USB device and your computer will recognize it.
Advertisement - Continue reading below
3. Unplug other USB Devices
As earlier mentioned, having too many USB devices all connected to your computer at the same time could also cause an additional device to be unrecognized. This is because there is a fixed amount of power and bandwidth allocated to all the USB ports on your computer. And the bandwidth is to be shared by all devices.
Having too many USB devices hooked to your computer draws a lot of power, leaving insufficient bandwidth for a new device. So basically, if a USB device you intend to use is not being recognized by your PC, unplug other USB devices attached to it.
4. Turn off 'USB Root Hub' Power Management
Launch your PC's "Device Manager"
Expand the "Universal Serial Bus controllers" options
Right-click on "USB Root Hub" and click on "Properties"

Click the "Power Management" tab, and uncheck the "Allow the computer to turn off this device to save power" options
Advertisement - Continue reading below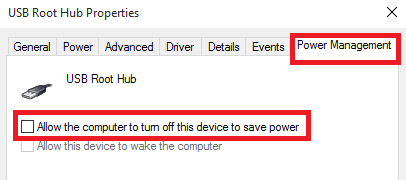 Click "OK" to save the settings.
5. Update USB Drivers
You can check your PC manufacturer's website to check for the latest USB drivers. Install and update your USB drivers and your PC should recognize any USB device henceforward. You an also check out our detailed guide on updating drivers in Windows 10.
6. Modify "USB Selective Suspend" settings
To do this, launch your computer's 'Control Panel'
Select "Hardware and Sound"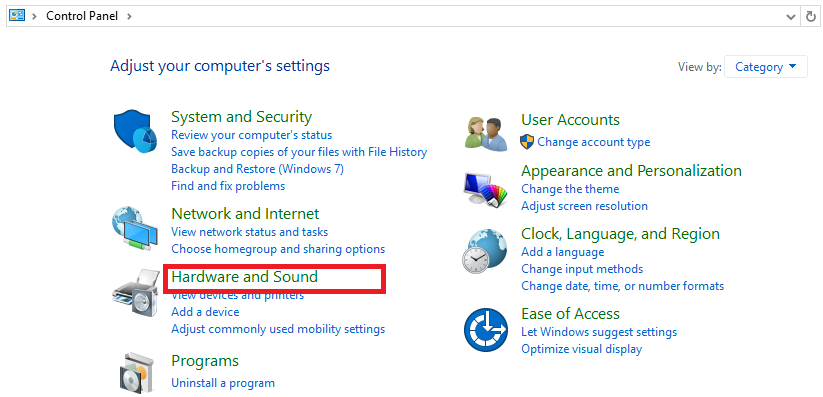 Select "Power Options" and under the Balanced power plan, click "Change Plan Settings"

Select "Change advanced power settings"
Advertisement - Continue reading below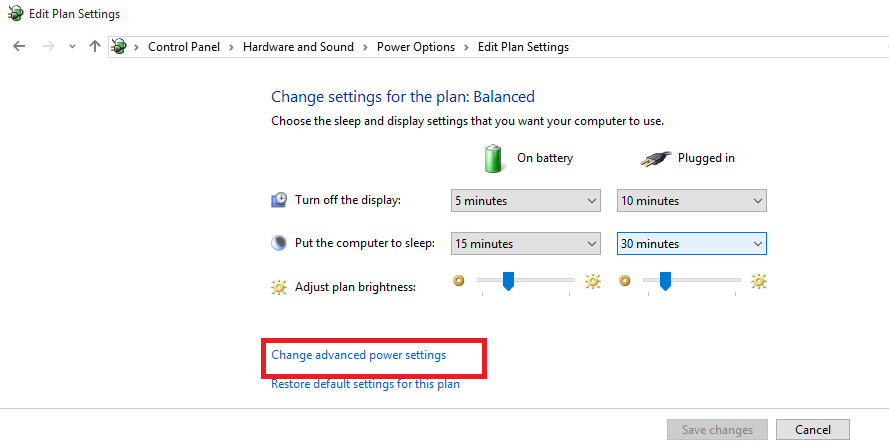 Select/expand USB Settings .>> USB Selective Suspend setting
Disable the "On battery" option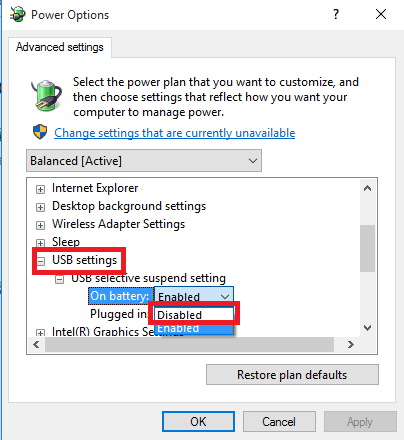 Click "Apply" then "OK" to save.
7. Update your Opperating System
If your PC is running the latest OS, any of the above methods should fix the USB recognition error. If you are running an old or unsupported OS, you should update it. To update Windows OS, go to: Control Panel >> System and Security > Windows Update.