A lot has been said about the Apple Ecosystem and just how effortlessly devices in the said ecosystem work with each other. It is pretty easy and straightforward to send and receive files and photos between macOS and iPhones and iPads courtesy of Airdrop.
But then Android and Windows are the dominant platforms in their respective fields. granted, these are from different companies, rivals for that matter, but it is 2023, and for the good of the consumer, we want to see 'unholy' alliances.
Advertisement - Continue reading below
Nearby Share is a fast and simple way to share files between your Android devices, and between friends and family with Android devices. This uses Google Play Services so regardless of your Android OEM, this feature should work and work well.
---
Related:
---
In a bid to extend this functionality, Google has released a Beta version of Nearby Share for Windows, an app that should make it easy for Windows Users to send and receive files from Android devices with ease. It works like Apple's AirDrop, but it's compatible with both platforms. You can use it to send photos, videos, documents, links, and more with just a few taps.
How to Set up Google's Nearby Share on Windows
Nearby Share Beta for Windows is currently available as a beta app that you can download from Google's website. Here's how to set it up:
Open the Nearby Share for Windows app once installed and sign in to your desired Google account when prompted. You can also use it without an account, but it's better to sign in with the same account you use on your Android phone.
Choose how your PC will appear to other devices and change the visibility of your device. You can make it visible to everyone, only contacts, your devices, or no one.
How to send a file from your PC to a nearby Android device
To send a file from your PC to a nearby Android device, just drag and drop it into the app window, or right-click on it and select "Send with Nearby Share". Then choose which device you want to share with from the list that pops up.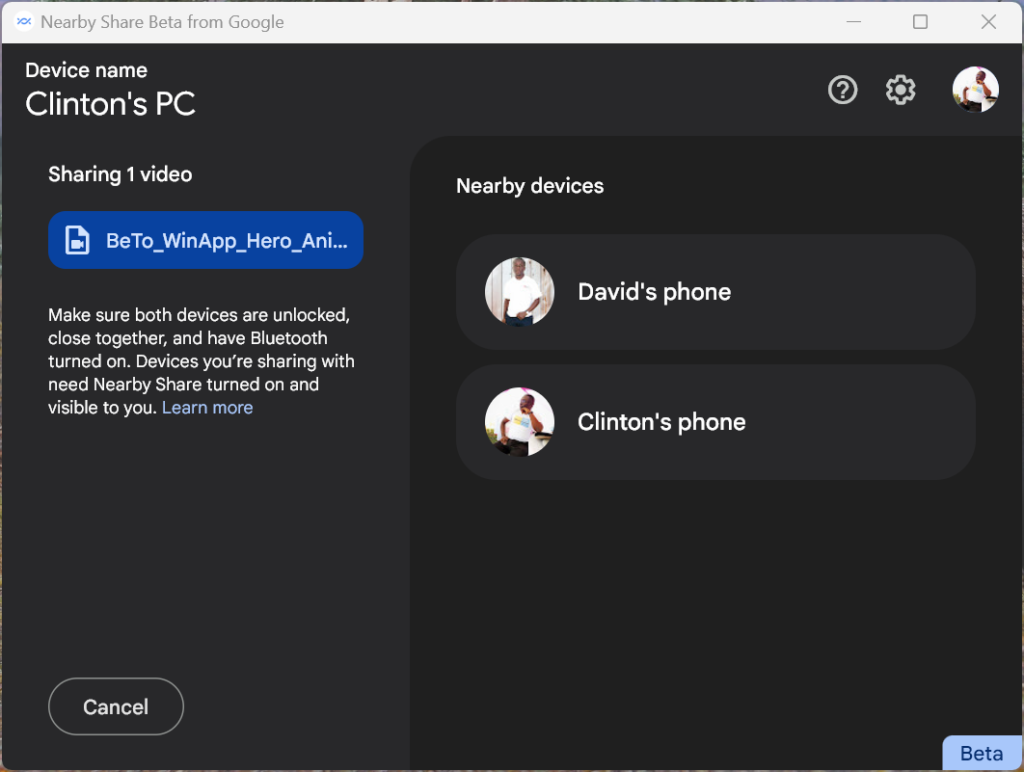 To send a file from your Android device to your PC, make sure the Nearby Share Beta app is running on your PC. Then tap on Share on the file you want to send and select your PC from the list of available devices.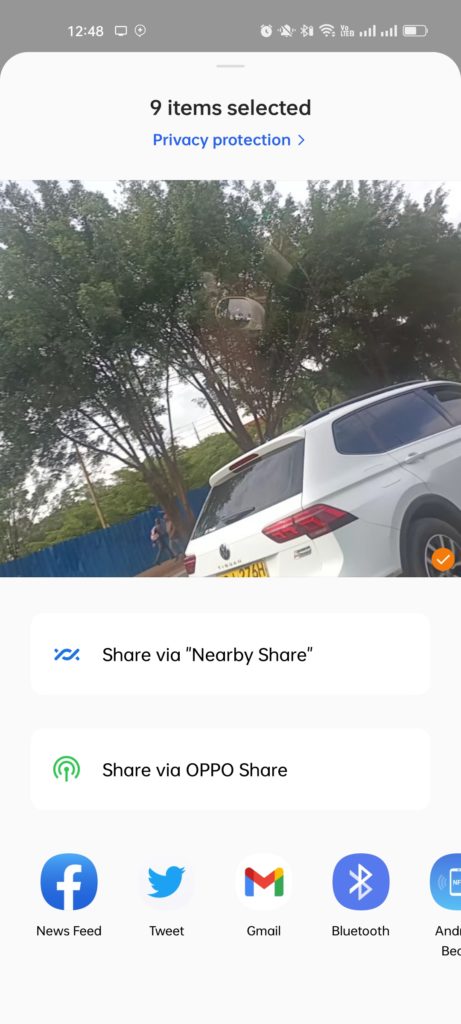 That's it! Nearby Share Beta for Windows is a convenient and secure way to transfer files between your phone and PC. You can also watch our Youtube video tutorial here;
Advertisement - Continue reading below
Worth noting is that Windows also does have its own method of sharing files between nearby Windows devices via its own version of Nearby Sharing. This works between devices running Windows 10 and Newer. There have been attempts by the developer community to take advantage of this Windows feature via apps for Android that try to utilize this protocol to share files, but these haven't taken off properly.
This Nearby Share Beta works even if your screen is off or if you don't have an internet connection, making it pretty versatile. It also uses end-to-end encryption to protect your data.
I hope you found this blog post helpful and informative. If you did, please give it a thumbs up and share it with your friends.