Android One started off with an entirely different agenda in mind from what it has currently morphed into. When it was first introduced way back in 2014, Android One was at the time designed for low-end phones in developing countries.
But as evidenced by the asking price for the Infinix Note 5, things have clearly changed. Google passed the baton of bringing low-end Android devices to the next billion users to their other Android fork, Android Go.
Advertisement - Continue reading below
Free of the york of low-end cheap phones, Android One now felt confident enough to lend their name on the back of the devices as a guarantee and seal of approval from the powers that be.
The phones themselves are not too shabby either. Most have compelling designs, almost bezel-less HD screens, better cameras and overall juiced up specs. What's more, they run Android in its purest form. This brings to mind the Android One mantra, "Everything you want. Nothing you don't."
Going back to our topic, why then is Android One such a big deal on the Infinix Note 5? The reasoning behind this in our understanding benefits both Infinix Mobility and also Google in the short and long while. Let us explain:
---
Related content:
---
Android One on the Infinix Note 5: What you get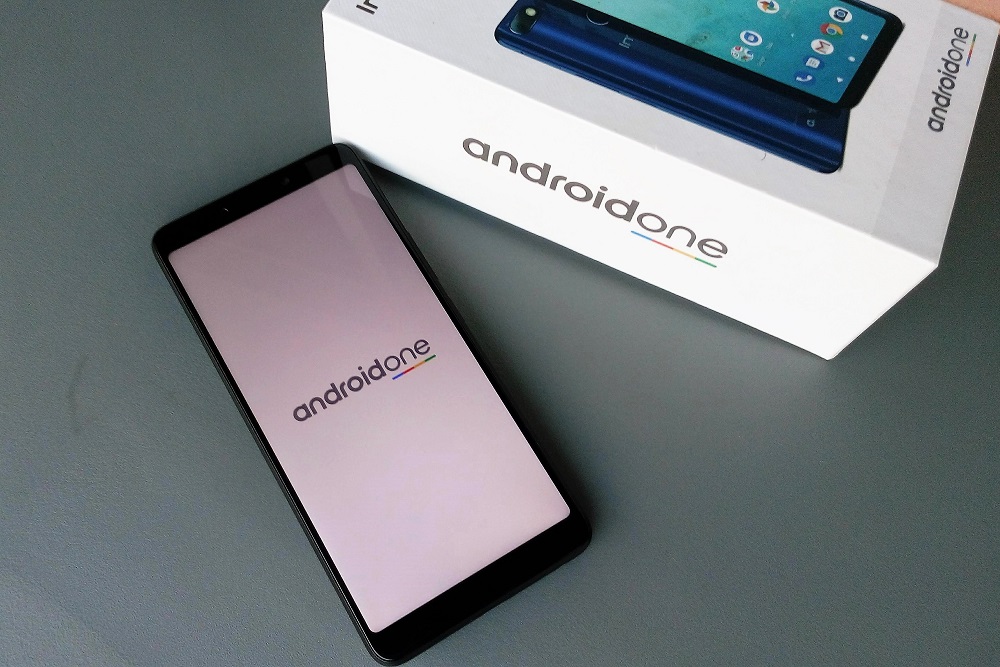 What you should know is that Android One is no longer restricted to developing countries. Google has struck deals with major smartphone brands such as Motorola, HTC, Xiaomi and Nokia which has a bunch of flagship Android One devices.
Advertisement - Continue reading below
Device prices range anywhere from $200 (as in the case of the Infinix Note 5) to about $400 which isn't necessarily on the cheap side. An old hand at this Android One game, this is what you get on the Infinix Note 5:
A solution to Android Fragmentation
There have been calls for Google to take charge of its creation and slap some order into the Android OS. Unlike iOS, Android OS gives phone manufacturers leeway to modify it with custom skins. Many of the biggest names including Samsung, HTC, Sony, LG, Motorola and others all have a unique UI because of it.
While it's well and good, it inadvertently creates Android fragmentation. Whenever a new update or security patch is released, these phone manufacturers need time to apply it over their custom UI. Oftentimes, they don't even bother leading to security flaws and what not.
Android One is Google's answer to this conundrum. By shipping an unmodified Stock Android, the Infinix Note 5 enjoys a direct link to Google's updates at no cost to them. At the end of the day Infinix wins, Google wins and us the users also win ourselves some security coverage and system improvements.
No bloatware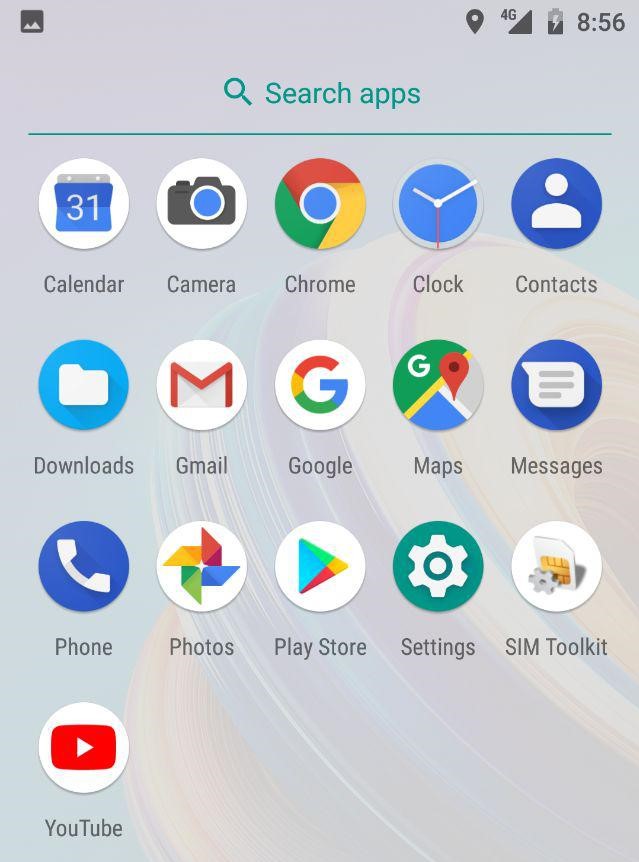 I suppose the first thing any Android One user will attest to is how clean the Android experience is. There's barely any bloatware to speak of, as is the case with Pixel and Nexus phones. The Infinix Note 5 ditches its XOS skin and other customized apps and goes loco. Being Android, all you get are a few essential Google apps we just can't live without.
Considering that we were always chagrined at having useless bloatware such as Eagleee and Phoenix browser, for the first time, we don't feel so bloated. These apps usually eat up a sizeable chunk of our internal memory even before we think to use it for apps we actually care about. It's good riddance if you ask me.
Priority Software Updates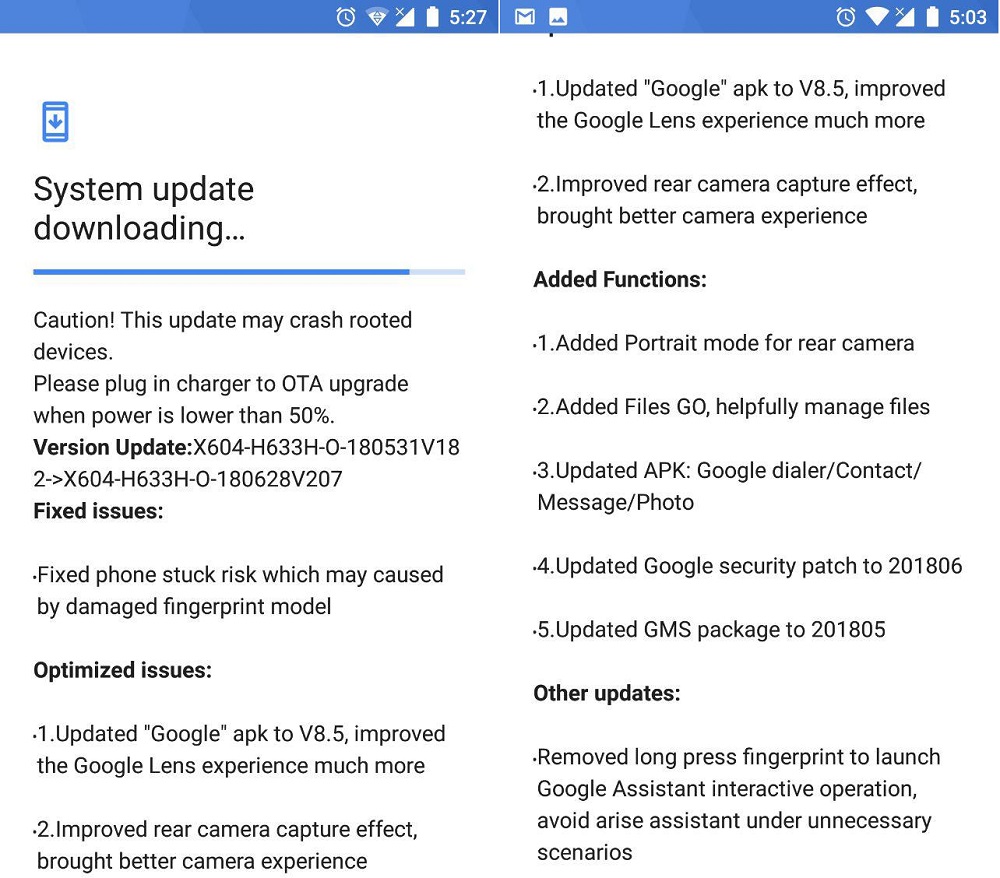 Advertisement - Continue reading below
With Google in the cockpit, Infinix Note 5 users get a few perks from a less fragmented Android ecosystem. One of these perks is guaranteed Over-the-Air software updates for at least two years. As of writing this post, Google has dispatched two updates already which fixed a few annoying bugs along the way.
These may either be Android updates of security patches. One fix we can speak of was the home button on the Note 5. Initially, tapping the home button wouldn't take you to the home screen, something we have grown accustomed to.
We would like to point out that the best you get with low-end and mid-range devices is a one-time token upgrade and that's it. This puts a 2-year support from Google in a fresh new light for which we are grateful.
Infinix Note 5 Performance tweaks
What most people might not realise is that a heavily customised Android operating system sacrifices quite a bit in performance. The skins running atop Stock Android consume more system resources including RAM and storage space. With all this stripped away and Stock Android no longer encumbered, performance becomes fluid. You won't find much lag in the Infinix Note 5 and overall battery consumption is more economical.
What's more, we get a little help due to the removal of heavy bloatware, or should we call it crapware. This usually runs in the background and consumes a lot of system resources in the process. Without bloatware, performance is enhanced with the extra juice lying idle.
Infinix Note 5 Battery tweaks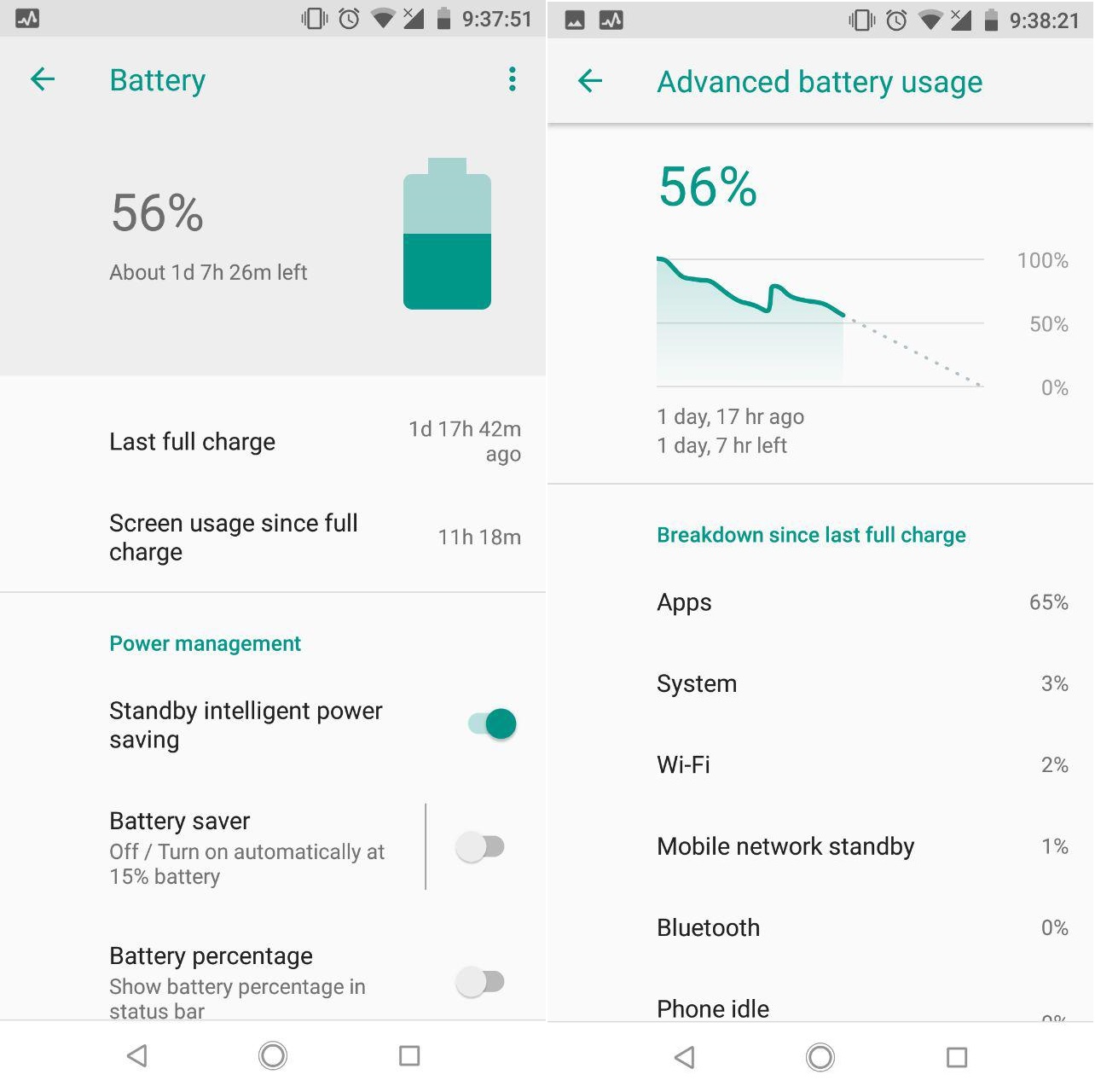 The Infinix Note 5 benefits from an intelligent power management system baked into Android One. On one hand, you have yourself a humongous 4500mAh battery which is bigger than most and lasts up to 3 days. But that's not all. In order to help keep your battery juice last longer, Android One prioritises background activity for your most important apps.
Using standby intelligent power saving technology, your phone will even reduce power usage while it's in your pocket or purse. In order to monitor your power consumption, you can see which apps are the main culprits.
Advertisement - Continue reading below