Opera Browser might not be as popular as Google Chrome and Mozilla Firefox, but is no less powerful and feature rich. Opera is a Swiss army knife of features among which include Turbo Mode to browse on poor connections, Battery Saver to conserve laptop battery, Adblocker to throttle those pesky ads and last but not least, a built-in Opera VPN (Virtual Private Network).
As more focus is shifting to online anonymity, privacy and security, VPNs are taking centre stage. Given the sheer volume of VPNs out there, finding the right fit for you is like looking for a needle in a haystack. Users of the venerable Opera browser, on the other hand, don't need to hustle like we do. Opera comes with a built-in VPN and the icing on the cake is that it's totally free and also unlimited.
Advertisement - Continue reading below
As of now, Opera is still the only browser with a built-in VPN. Opera's VPN, an offshoot of Surf Easy VPN while nothing like the Premium VPNs out there is nevertheless not too shabby. That's important is that you get an unlimited VPN at no extra charge. You never look a gift horse in the mouth, no? More on this later.
How to use Opera Browser's built-in Unlimited VPN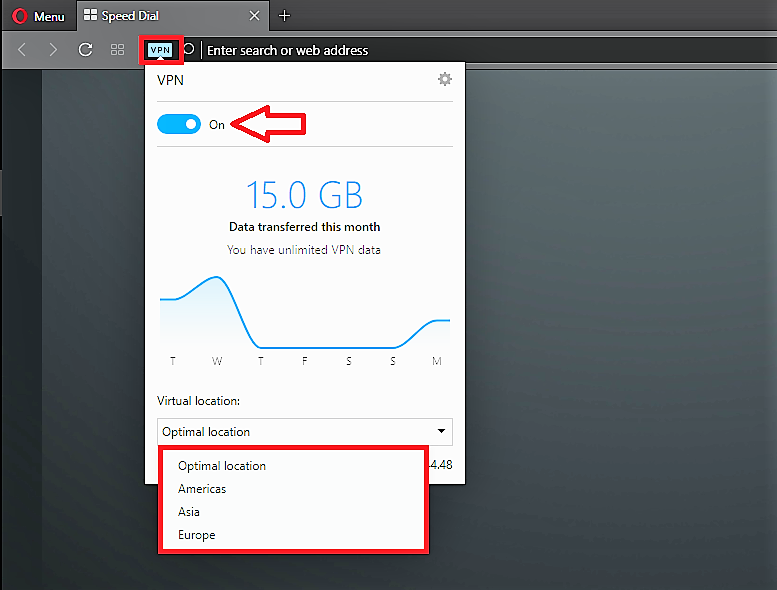 So now, here's the thing. Opera's free unlimited built-in VPN doesn't work out-of-the-box. For that reason, you have to first enable it in Settings. We will proceed on the premise that you already have Opera browser already installed on your computer.  The process is quite straightforward and it's a one-time thing. After you have enabled your VPN, a logo will appear inside your URL bar as shown in the picture.
Unlike most VPNs, Opera only provides locations based on regions instead of particular countries. As such you only get the Americas, Asia and Europe unlike before. Opera throws in an 'Optimal location' which can really be anywhere and is normally the default.
---
Related: Opera releases free unlimited Opera VPN for Android. Here's why Ugandans should care
---
Step 1: Click on the Opera menu icon on the top left of your browser.
Advertisement - Continue reading below
Step 2: Select 'Settings'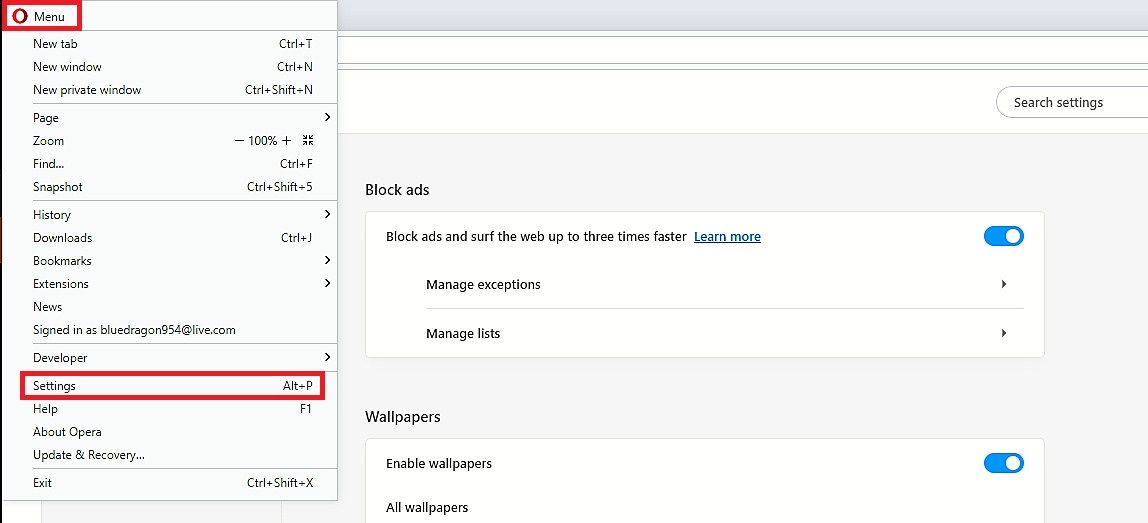 Step 3: Click "Advanced">Privacy & Security>
Step 4: Scroll down until you see VPN. Toggle the VPN on to Enable it.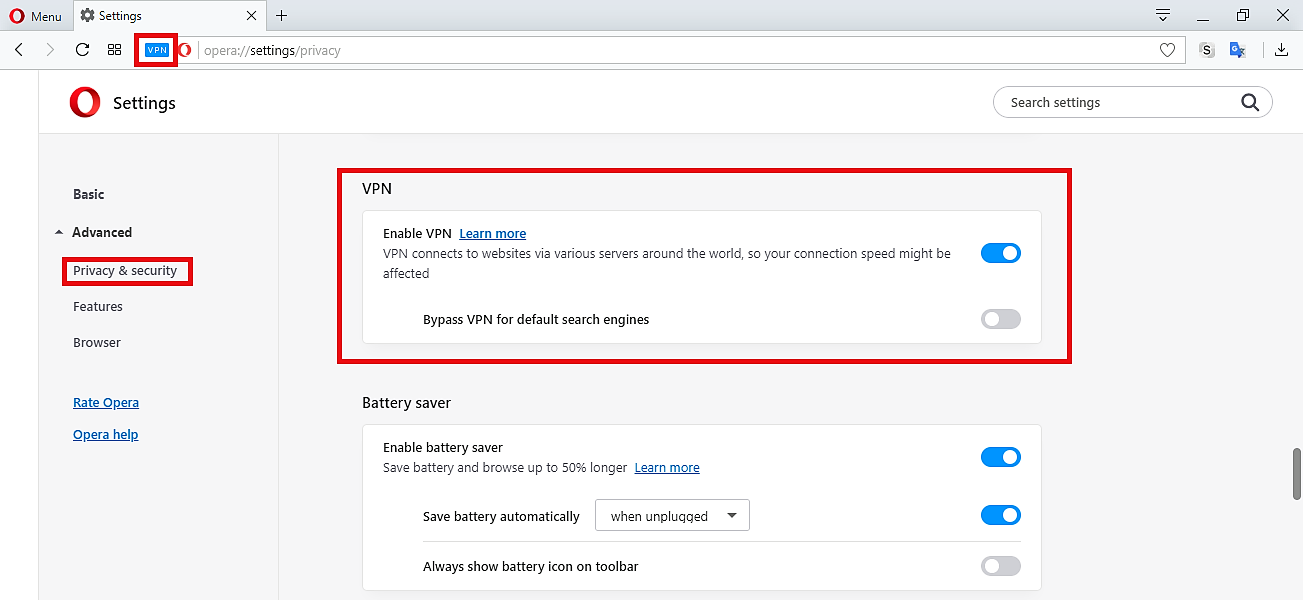 You can choose to bypass VPN for default search engines, or leave it on and get search results from other countries.
Mobile VPN support
Once upon a time, Opera didn't have one but two mobile VPN apps; Opera VPN and Opera Max. These VPNs were powered by Surf Easy, a VPN company Opera had acquired at the time. Unfortunately, early this year, Opera and Surf Easy parted ways and this ended one of the most popular VPNs on Android and iOS. Opera VPN nevertheless lives on Desktop. But we don't know for how long, so fingers crossed.
Advertisement - Continue reading below