In this era where we have a lot of hackers, sniffers, government surveillance, spam from advertisers, and annoying ads from different websites and search engines all — desperately— out for our information, the word 'privacy' is fast losing its meaning.
This is why so many internet users are dumping popular search engines for more privacy-focused alternatives, to finding ways to hide their identity online, as well as taking other security measures. Using secure and privacy-focused web browsers are also among the options internet users are exploring to stay safe on these [cold] internet streets.
Advertisement - Continue reading below
Don't get it twisted though, no browser is totally secure, but the ones listed below are some of the best privacy-focused web browsers that limits ads, incessant spam, monitoring, and tracking to the barest minimum.
5 Top Privacy-focused Browsers for Desktop & PC
1. Brave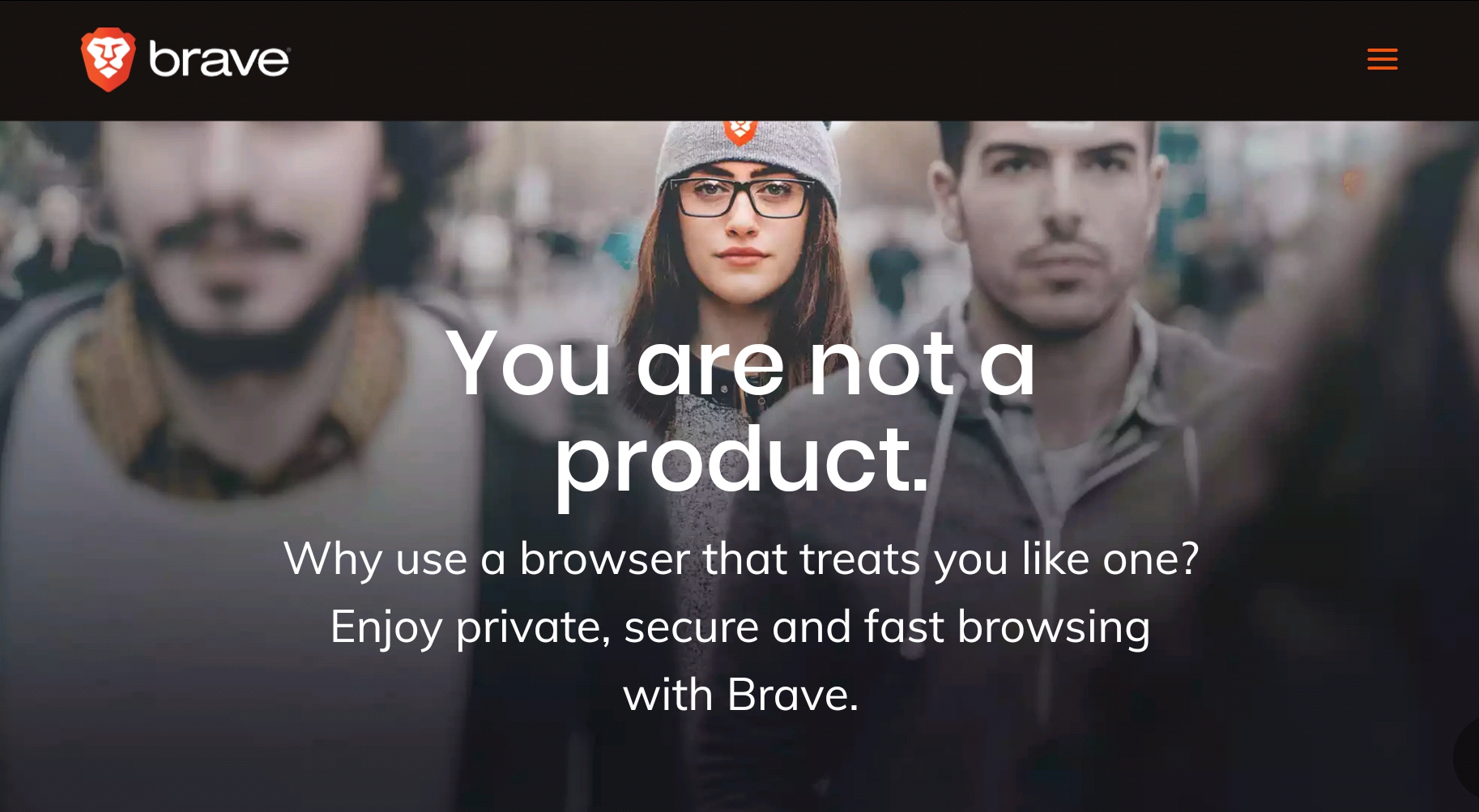 Brave prides itself as a browser 'on a mission to fix the web'. And albeit it isn't the best privacy-focused browser out there, some of the features helps keep data-hungry websites and annoying ads in check.
Advertisement - Continue reading below
Brave doesn't care about (nor store) ,our personal information; it remains on your device till you choose to delete it. The browser comes with a script blocker and ad-blocker that blocks ads vehemently and in turn, improves surfing speed and overall usage experience in addition to secure and private browsing.
Brave can be installed on Windows, Linux, and Mac machines.
2. Vivaldi
This is another great browser to download on your PC if you are concerned about privacy. Vivaldi is a chromium-based browser that keeps your private data private, doesn't track or monitor your activities on the internet, and tells websites you visit to do likewise.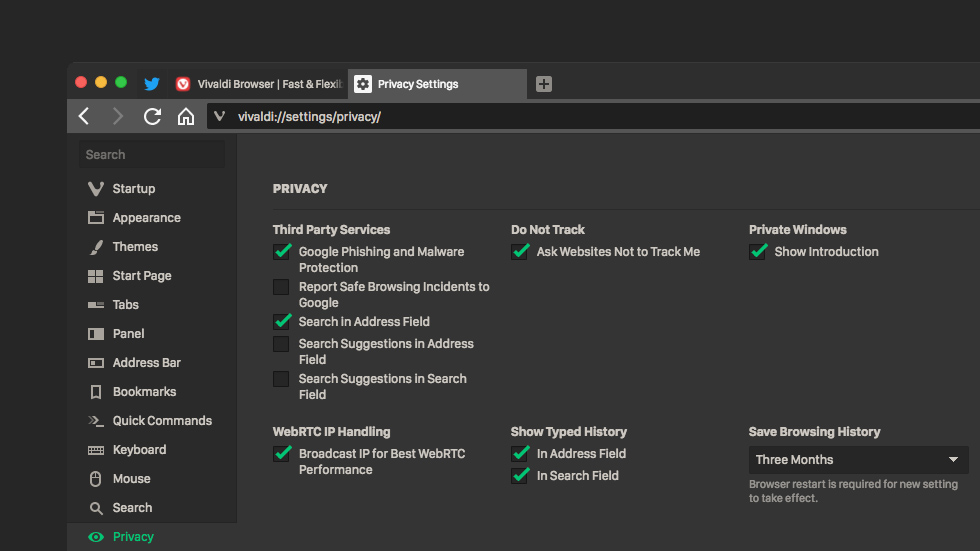 Vivaldi comes with features like Private window and private search to avail users a totally private browsing experience. When using the Private Window mode for example, Vivaldi switches from whatever search engine have set as default, to DuckDuckGo, a privacy-focused search engine.
3. Tor Browser
Tor Browser is a renowned name in the privacy browser space due to the many privacy-focused features it sports. In fact, for the average internet user seeking to hide their identity online while surfing the net to evade third-party tracking, monitoring, surveillance and from hackers.
Advertisement - Continue reading below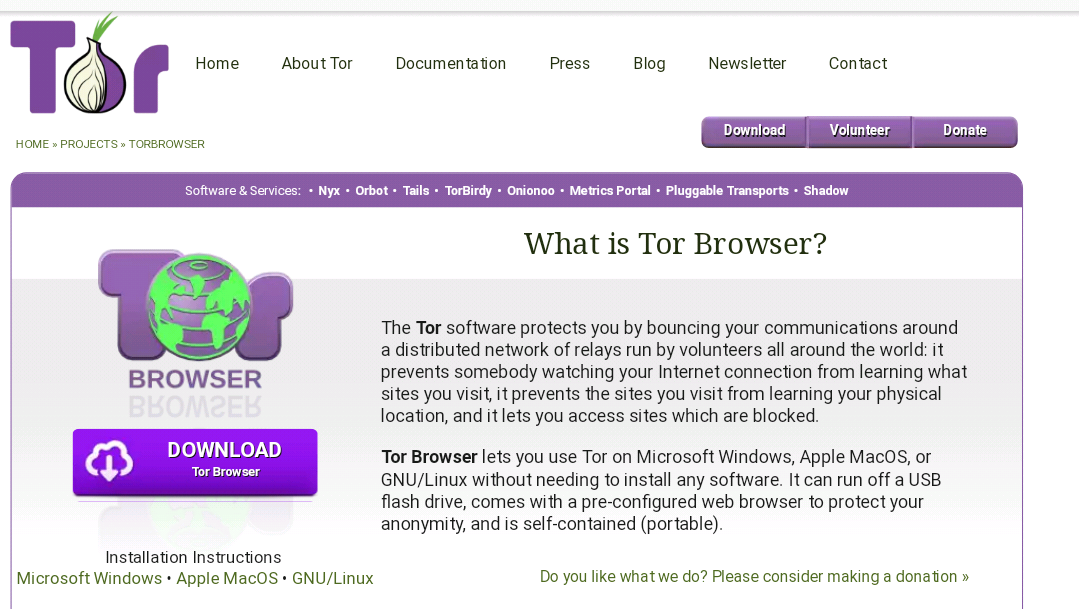 How does Tor Browser hide you from prying eyes?, you might wonder. It uses what is known as the "Onion routing principle" to encrypt data multiple times before sending them through a virtual network. This data encryption efficiently conceals users' location and IP address, thereby granting sheer anonymity.
Another interesting thing about Tor Browser is that you don't need to install it on your PC before using it as it can be run directly from a USB storage disk.
4. Epic Browser
Need a browser with built-in VPN that blocks unwanted ads, fingerprinting, trackers, hackers, monitoring, hides your location and allows you access to blocked websites, while loading pages even faster (up to 25%) than regular ones? Then Epic Browser is your best bet.

Epic Browser is a privacy-first browser and does the above by also encrypting users data before sending them. Epic Browser even protects you from being exposed to the many security risks of public WiFi. So when you find yourself on an Airport's public network, it's best you surf the net using Epic Browser.
5. Disconnect
Advertisement - Continue reading below
Disconnect is another privacy-focused web browser worthy of mention on this list. The company's privacy policy "We don't collect your IP address or any other personal info, except the info you volunteer" is quite enough reason to trust the browser.
Disconnect protects you from prying hackers and suspicious websites by disconnecting you from communicating with such websites once it detects that personal data is being collected.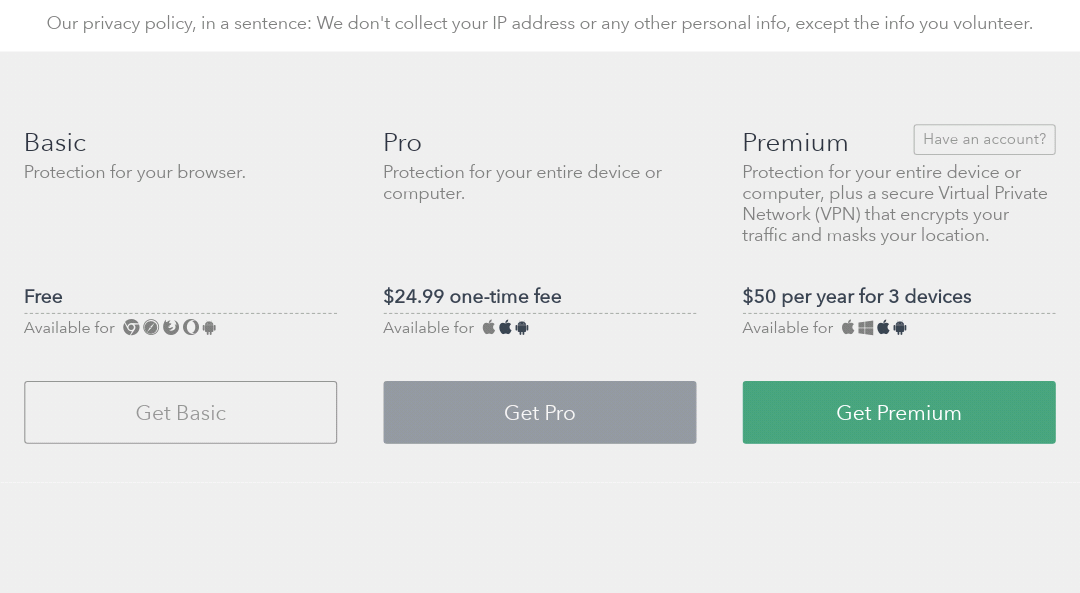 Disconnect supports Windows, Mac, Android, and iOS platforms. It is available for free download; although there are paid premium versions.
Other notable privacy-focused web browsers worthy of mention include: Yandex, Comodo Dragon Browser, SRWare Iron Browser, Dooble.
To reiterate, no browser is totally secure up to 100%, but the ones mentioned above are trusted to block tracking, cookies, and keep you out of sight to a very reasonable extent on the internet.
Time to throw the questions to you; have you used any of the above these top privacy-focused browsers? If not, which web browser is your go-to when you need to go anonymous on the internet?
Advertisement - Continue reading below