If you're tech savvy or just an avid follower of technological updates, you must have come across the phrase "The Great Firewall of China"(GFW). In that case, you're aware that not just any social media can be used in the country. So, for you to have uninterrupted communication with your pal in China, WeChat is your go-to social media.
Back to the GFW I talked about earlier, I won't ignore the possibility of those hearing this for the first time. For the initiated, the Great Firewall of China are set of administrative rules and regulations formed by the joint agreement between China's legislative arm and technologies. The aim of GFW is to control internet access within the Republic of China thus, preventing social media like Twitter, Facebook, Instagram and even internet tools such as Google search, etc.
Advertisement - Continue reading below
This brings us to the "app for everything" in China known as WeChat. WeChat is an IM which has been in the internet picture for a long time, precisely 2011. It's also referred to as Wēixìn, which is its translation in Chinese.
Below, I'll be highlighting five main reasons why WeChat is the trusted messaging app for keeping in touch with your friends in China.
1. You can enjoy WeChat as an IM
It will be an oversight if the main purpose of WeChat isn't pointed out, and that's the instant messaging aspect. Like WhatsApp and Facebook Messenger, you can text, upload profile pictures, make voice calls, post "Moments" just like Instagram stories, some even make video calls similar to Skype on the app at zero payment, and a whole lot more. All that's needed is your internet connection, as expected.
2. You can shake your phone to add friends
Interesting enough, you can add your friends through several cool means. Of all the means to add users, the most amazing option is the shake feature. By shaking your phone while on WeChat, users of the platform across the globe, including China, who are shaking their phones at the moment can be connected. Added to this, friends can be added through scanning of QR codes. A QR code is unique to every user, and it can be gotten through the profile settings.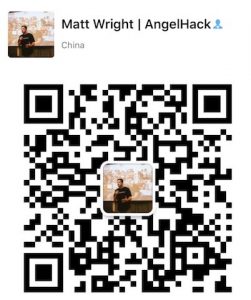 Another interesting means is the "Drift Bottle". Here, the user leaves a message into something like a virtual ocean; any user that sees & likes such messages can push forward a friend request. Other means of adding peeps on the app includes sharing of WeChat ID, People nearby and contacts synchronisation (the most common option to major IMs).
Advertisement - Continue reading below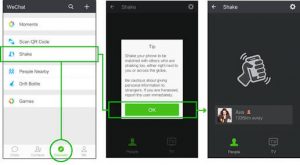 3. It is more than an IM app
Asides being an instant messaging app, the platform also serves as a social  networking app. As a multi-functional social network, several companies have utilized the WeChat platform to reach out to more audience. It works pretty easily thanks to the WeChat articles. This way, companies can create articles on topics such as technology, health, telecommunications, relationships, etc. and get them across to readers on the platform. So, you can get your products and services to a larger populace in China through the app.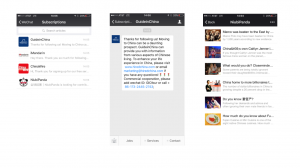 4. Zero need for Virtual Private Networks (VPNs)
A VPN allows an internet user to mask his/her IP address and also gives the user access to a whole lot of restricted websites. Through this medium, social media such as Facebook, Instagram, Twitter and other restricted websites due to GFW can be accessed. WeChat needs no VPN to operate as it is a  indigenous social media. Thereby, reducing the amount of data that could get consumed and even open more room for fast internet connection. What makes this intriguing is those are some of the perils that comes with using a VPN.
5. WeChat wallet makes seamless money transfers to China
Meanwhile, WeChat wallet creates a good platform for you to send cash or make payments to buddies overseas. How is this possible? The simple answer is that bank accounts can be connected to the app, thereby making WeChat wallet able to conduct transactions. Virtually all the businesses and companies adapt WeChat wallet as one of their trusted payment platforms.
Conclusively, apps like QQ, a product of Tencent is also a nice app for connecting to Chinese pals. But, its popularity and its limitations still makes WeChat the best choice for staying updated with friends in China.
Image: medium.com/angelhack
Advertisement - Continue reading below