WhatsApp has for all intents and purposes played lip service to certain vital security features on Android despite the rhetoric saying otherwise. The introduction of the WhatsApp fingerprint unlock authentication feature is a step in the right direction.
Up until this moment, only iPhone users had any reason to smile when it came to WhatsApp security; Touch ID and Face ID provided this layer of security Android users lacked.
Advertisement - Continue reading below
Well now, WhatsApp version 2.19.308 and later introduces a similar security authentication for supported Android smartphones. To enable it, go to Settings > Account > Privacy > Fingerprint lock. Turn on Unlock with fingerprint, and confirm your fingerprint. It goes without saying that one ought to have a fingerprint sensor on their smartphone.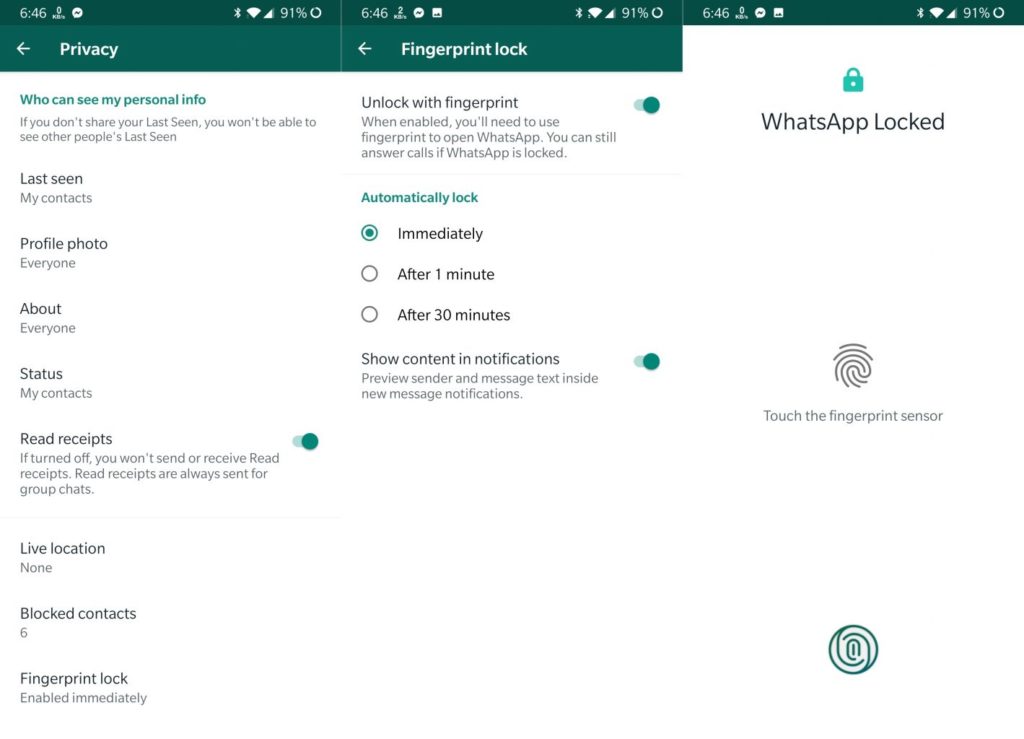 The Fingerprint lock/unlock feature isn't anything new, so we don't expect any hiccups. The good or bad news is that you can still answer WhatsApp calls even when the app is locked. You can choose whether to Automatically lock, or do it after 1 minute or 30 minutes.
For added security, you have the option to view sender and message content in your drop-down notifications on Android. It wouldn't make much sense though to have and unlock feature and still have all your linen out in the open, now would it? It's all up to you, though. Just saying.
WhatsApp is in the process of rolling out this update so no worries if you don't see fingerprint unlock yet. If you're not one to wait, head over to APK Mirror and download WhatsApp Messenger 2.19.308. Alternatively, you can go to the Play Store and download WhatsApp.
That said, fingerprint unlock perhaps isn't as foolproof as its made out to be. Traditional forms of security such as PIN and password are more secure forms of security.
Read more:
Advertisement - Continue reading below