About three weeks ago, it was reported that WhatApp was working on biometrics authentication for its platform. Now, the IM company has officially activated the touch ID and Face ID for iOS users.
Users can launch the app with either their fingerprints or faces depending on the iPhone version they're operating. For the fingerprint scanning, those with iPhone 8 Plus, iPhone 8 and below are good to go. Meanwhile, the iPhone X, 2018's iPhone XS and co are protected with the Face ID.
Advertisement - Continue reading below
To activate the feature, users will need to update WhatsApp to the version 2.19.20 in Apple's App Store. Once that's done, they'll these steps to fully initiate the extra security:
Tap on Settings.
After that, select "Account"
From here on in, "Privacy" will be tapped.
Under "Screen Lock" in the Privacy menu, "Require touch ID" or "Require Face ID" can be activated.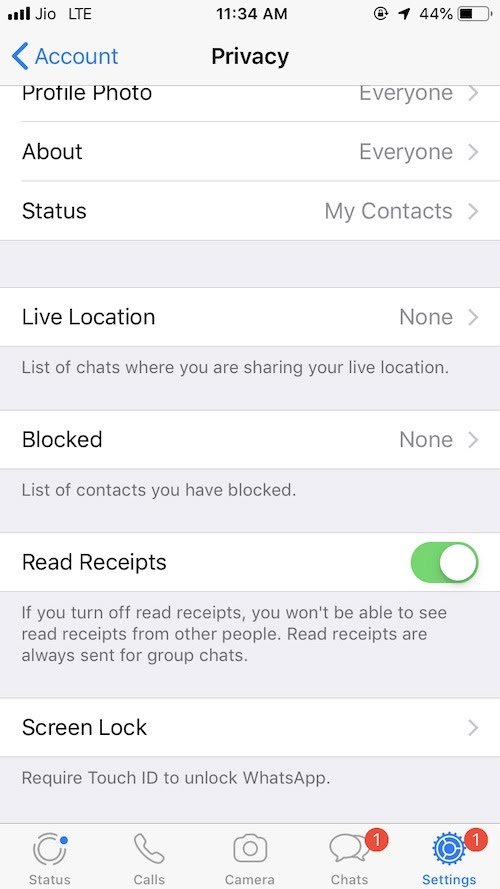 Once initiated, users can set time limits before the app locks itself ranging from 'Immediately' to '1 hour'. Even at that, messages as well as calls can be replied to and received respectively when the app is locked. However, the app can be fully accessed except the biometric standards have been authenticated.
As earlier reported, if the authentication fails to identify the user, the phone's passcode can be utilised to unlock the app.
What's enthralling is the fact that the biometrics security was said to be in the works for the Android devices, yet the iOS version got it first. At the time of writing, there's no concrete information about when these features will be added to the Android platform.
All the same, we'll update you as events unfold.
Advertisement - Continue reading below