Audio chat apps seem like the next big thing. Thanks to the wave created by Clubhouse, virtually every social media giant out there is inspired by its success and wants to try its hands at it. First, it was Twitter with 'Spaces', Facebook is testing its own version, dubbed Live Audio Room, and now we have Greenroom from Spotify.
Just like Clubhouse, Spotify Greenroom is a live audio chat platform that allows users worldwide to join or host live audio chat rooms.
Advertisement - Continue reading below
We tried Greenroom for Android and here are the highlights of our experience.
The Interface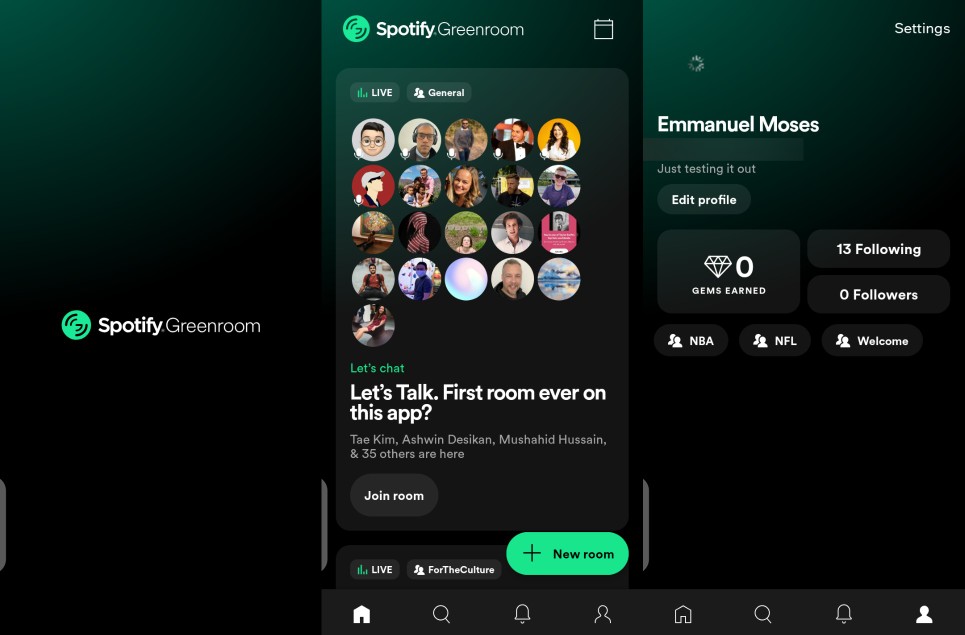 I must admit, it has got a really clean user interface. On the home interface, you get to see a list of various rooms (based on your interests) that have been created by other Greenroom users. It is interesting because you can see all the ongoing room chats at that moment, and you can join any of the rooms at any point.
You also have a calendar icon at the top-right corner. Here, you can add upcoming rooms scheduled by other people to your calendar and get reminded.
How Rooms Work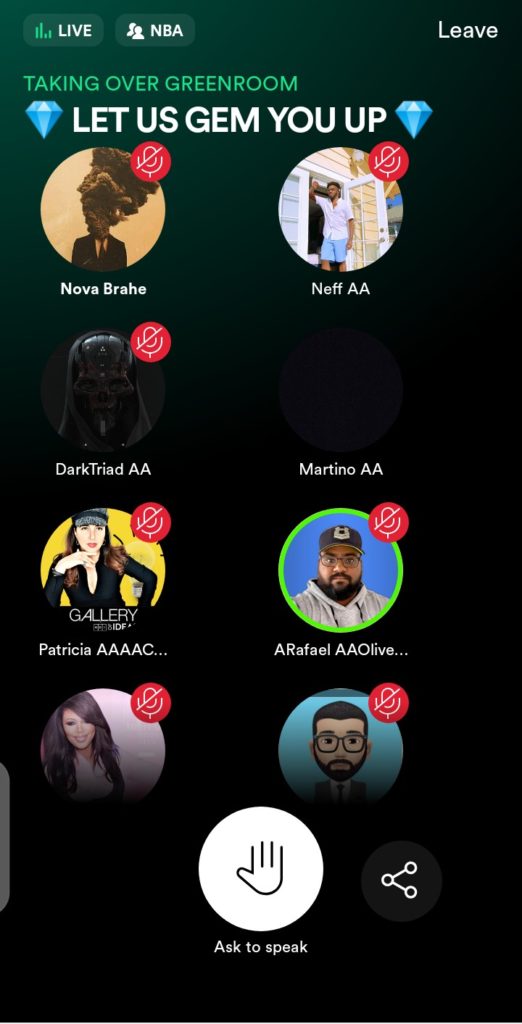 Like I said earlier, you can join any room that is listed on the home interface, just by clicking the "Join Room" button.
By default, when you join a room, you join as a listener. You would need to hit the "Ask to speak" button if you want to speak. The room moderator will then be notified that someone wants to speak. You can also invite your friends to join a room by clicking the share icon just next to the 'Ask to speak' button. And just like with Twitter Spaces, you can view the profiles of every user present in a room, and you can follow them as well.
Creating a Room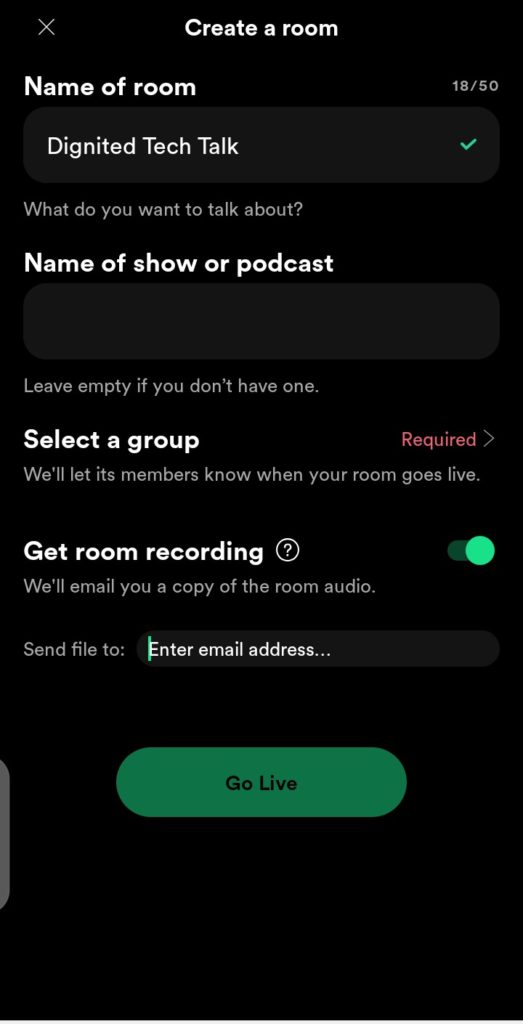 To create your own room, just hit the green button at the bottom-right corner of the home interface. You will then be required to give the details (Name of room, Name of show or podcast (this is optional), select a group that'll be interested in your topic of discussion, and also indicate if you want the room recording) of the room you want to create. Once you're ready, you can hit the "Go Live" button.
Advertisement - Continue reading below
Record Your Audio Chats
While creating your room, you can toggle on the Get room recording button to record the conversation in the room. Once your room ends, your recording will be emailed to the email address you provided while creating the room
Conclusion
Spotify's large user community and the fact that it is open to everyone – unlike Clubhouse that is strictly by invite – makes it a viable competitor to Clubhouse and Twitter Spaces. What do you think about Spotify Greenroom? Does it stand a chance against other platforms already in the audio chat space? Tell us in the comments section.