Google – after months of testing – has announced that it is finally introducing the official dark mode feature to Google search, on desktops. This will let users who would like to avoid bright web pages continue their web searches in an inky gray webpage. Prior to this announcement, the only way to search the web in dark mode was to use a plugin or use another search engine entirely. But now that it is available as a setting, it will become easy for users who just couldn't go through the stress of installing an extension or switching between search engines.
The addition of the dark mode means users now have three options to choose from in appearance settings; Device default, Dark theme, and Light theme. And in this post, we will explain how you can enable dark mode on Google search, desktop.
Advertisement - Continue reading below
---
Related Article: Here is how to force enable dark mode on Chrome
---
Enable dark mode on Google search desktop
When you enable dark mode, your web page will show light text over a dark background and vice-versa when you switch back to the Light theme mode.
First, you need to open Google search on your desktop browser. You can do this by typing google.com in the address bar.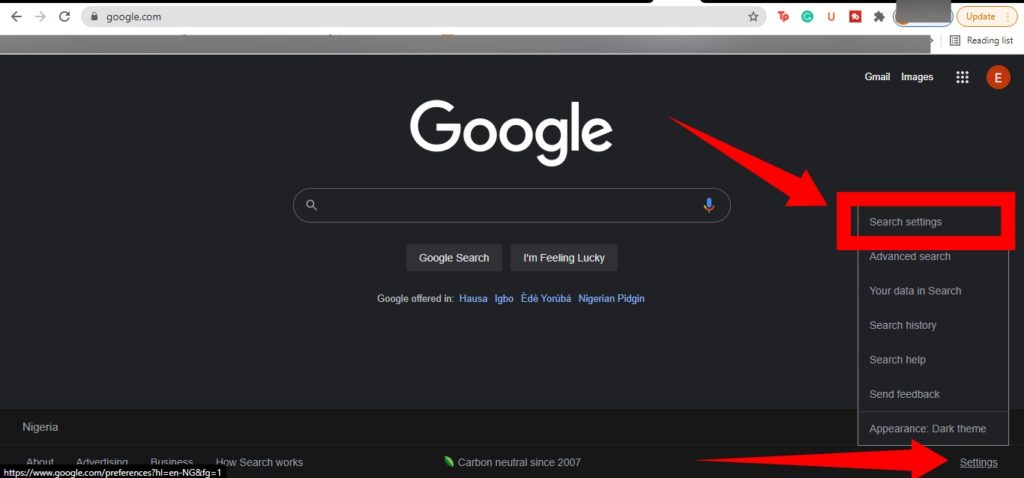 At the buttom-right corner, click Settings and select Search settings.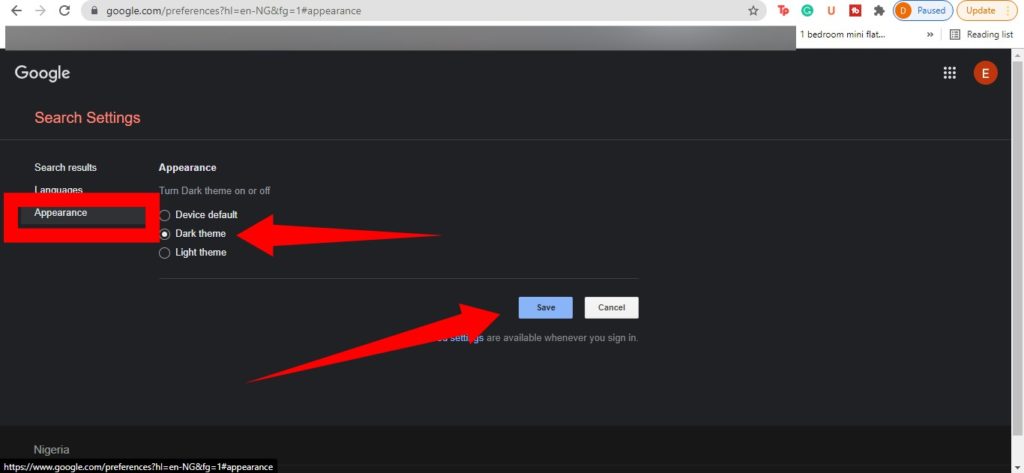 Click Appearance from the menu on the left.
Choose Device default, Dark theme, or Light theme. The Device default will automatically match the color scheme of your current device, the Dark theme will show light text on a dark background, while the Light theme will show dark text on a light background.
Once you've selected your prefered theme, click Save at the bottom,
In conclusion, when Google made the announcement, it mentioned that the new Dark Mode feature will start rolling out to users on September 9 and will be distributed gradually to all its users in the coming weeks. If you can't find the feature, you'll have to wait a little longer.