Unlike WhatsApp which is a 100% free-to-use instant messaging platform, Telegram has a premium version (an optional subscription service) that unlocks additional exclusive features for users that feel they need something extra when using Telegram. Some of the features available to Premium subscribers on Telegram include; 4 GB File Uploads, Faster Download Speed, Voice-to-Text Conversion, Premium Stickers, Unique Reactions, Advanced Chat Management, Animated Profile Pictures, Profile Badges, Premium App Icons, No Ads, Custom Emoji, Voice Message Privacy Settings, Voice-to-Text for Video Messages, Emoji Statuses. You get all of these for between $5 and $6 monthly, depending on your location.
Telegram recently announced that its users on the premium package can now gift a Telegram Premium subscription to their friends, family, and others. Telegram users can send them a prepaid subscription for 3, 6, or 12 months.
Advertisement - Continue reading below
In this article, we will show you how you can gift your Telegram Premium subscription to your friends and family on the app.
---
---
How to Gift Telegram Premium
Open the Telegram app on your mobile device.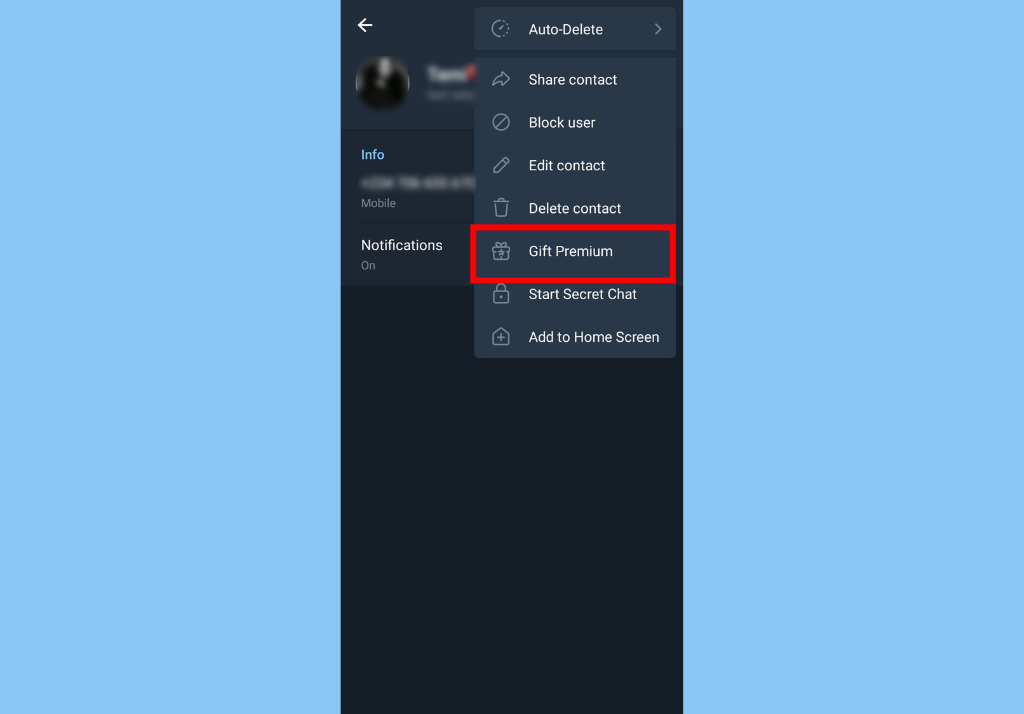 Go to the user's profile to whom you want to give Telegram Premium.
Tap on the three-dot menu available at the top right corner of your screen.
Select the Gift Premium option.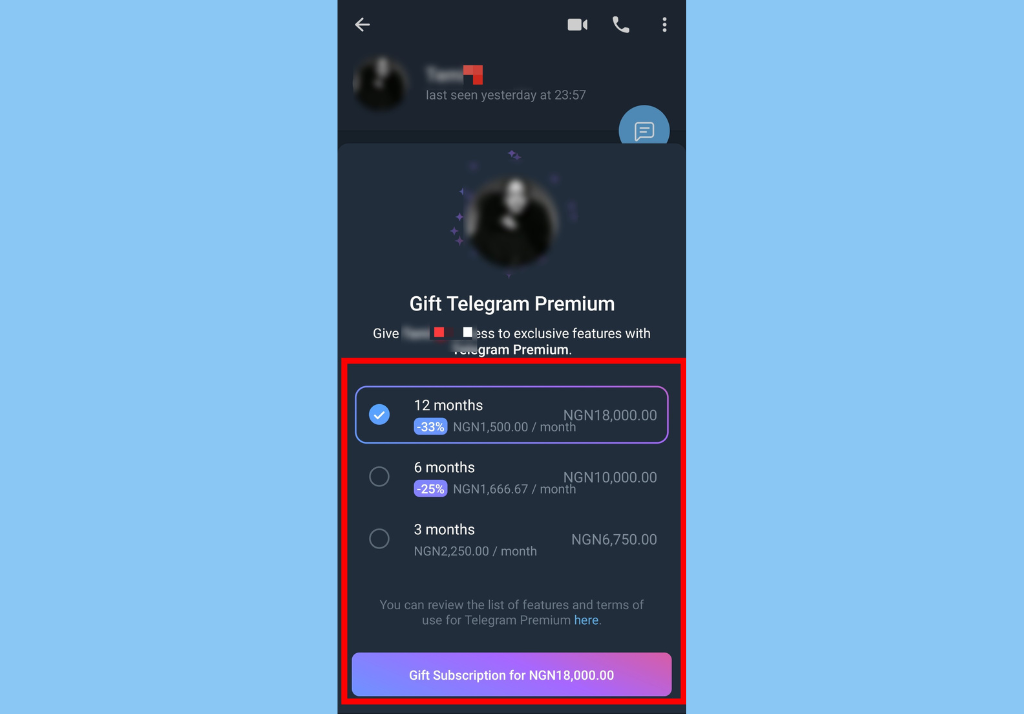 The subscription will be sent right away in your chat with that user as a unique animated message.
The good thing is, you get a discount when you gift another Telegram user with a premium subscription.
---
---
In conclusion, you should keep in mind that gifting the premium plan is a premium feature in itself. So to Gift a premium plan to other Telegram users, you must be on the Telegram premium plan yourself. That said, are you a Telegram premium subscriber? How useful have the premium features been? Tell us in the comment section.