VPN apps are great. You can get to access restricted websites, apps and content in your region and get the benefit of better security and privacy. But using a VPN for the whole phone also means slightly reduced speeds and somewhat increased data usage. Wouldn't be great if you only turned on the VPN for specific websites such as Facebook and Twitter?
Enter mobile browser-based VPNs. Opera got all of excited when they incorporated a free VPN feature in their Mobile browser until they discontinued it in May this year to everyone's surprise! While Opera kept the VPN feature on its desktop browser, it still left a lot of users looking for choices on mobile.
Advertisement - Continue reading below
I recently discovered Aloha mobile browser on Twitter. The browser claims to use hardware acceleration displays page up to 2x times faster than other mobile browsers. Comes a media player that has  support for VR content online and offline. Adds an integrated download manager that locks folders with passcode or fingerprint easily and also ships with an Adblocker.
In case you are wondering what Aloha means by the way, a Hawaiian word used when greeting or parting from someone.  But most importantly Aloha comes with a free unlimited VPN encrypts and compresses traffic.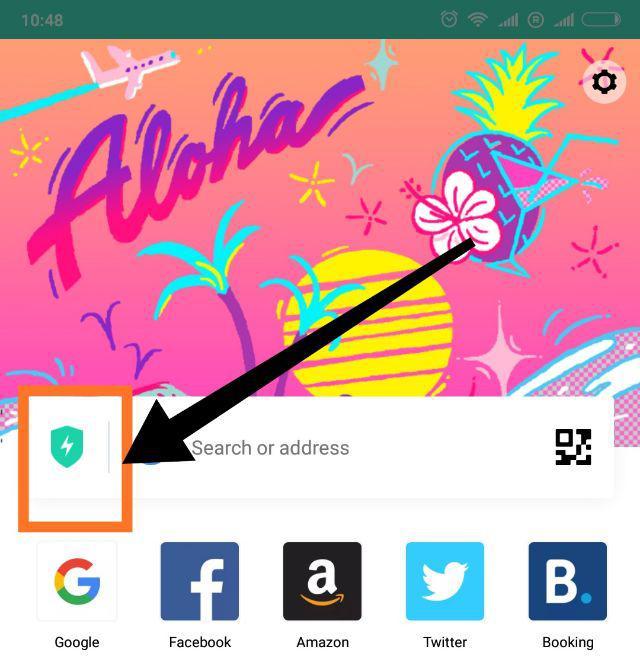 The VPN feature is really easy to use. You simply tap on the shield icon right before the address bar and it'll instantly light green to show that the VPN is now switched on. And to turn it off, you tap the shield icon again. It's really simple. Of course this seems to come at a cost of being less configurable. For instance, you can't select region or location you want the VPN to connect through. You are stuck with whatever location the browser automatically preselects for you.
Otherwise if you are looking for a mobile browser with an in-built free unlimited VPN, then Aloha is what you need. It's not fully packed with features you would find on Chrome or Firefox, but it comes with all the basics for a mobile browser. Its fast, lightweight, renders web pages really well, supports private browsing, bookmarks, browsing history, themes on top the features mentioned earlier.
Ahoha comes with both Android and iOS versions, so check it out in the respective app stores.
Advertisement - Continue reading below