Here are some stats for you; In Nigeria, 66% of all smartphones in use in the nation have more than one SIM. In Tanzania, the percentage stands at a whopping 58%. I couldn't find any stats for Kenya or Uganda but if these two relatively similar markets are anything to go by, that number is equally high.
Being a Kenyan, I know for a fact that almost everyone in this country owns a Safaricom line. Why? You ask? M-PESA, that's why. The ginormous mobile money platform has its tentacles in virtually every single aspect of our lives, from user to user fund transfer, to paying for goods and services, to loans and savings and everything else in between. For this very reason, many people find themselves knowing their phone numbers by heart.
Advertisement - Continue reading below
As big and popular Safaricom is, there is still room for the smaller players. Telkom and Airtel may not boast of robust mobile money platforms like M-PESA but where they do excel, they thrive. For instance, in Kenya, we know for a fact that Safaricom isn't the best carrier for data-intensive users. While they boast of extensive coverage, their data rates are up to 100% pricier than the competition. Telkom and Airtel take the cake on this one. Calling rates are also more than 50% pricier on the green network than it is on the red one or the blue one.
That said, these users with dual sim smartphones often find themselves with a Safaricom line that is good for M-PESA and the occasional internet session when they're out of town, and a Telkom or Airtel line for all other communication purposes.
How to know your Phone number
There are a few ways you can know your phone number. While some are often more or less uniform across carriers, there are carrier-specific ways of finding out the same.
Find the plastic that your SIM Card came in.
When you purchase a SIM card, the usually credit-card-sized plate that your SIM card chip comes in has all the information you need about your line. It has got info like your phone number, your PIN Code, your PUK Code should you block your PIN Code and your serial number.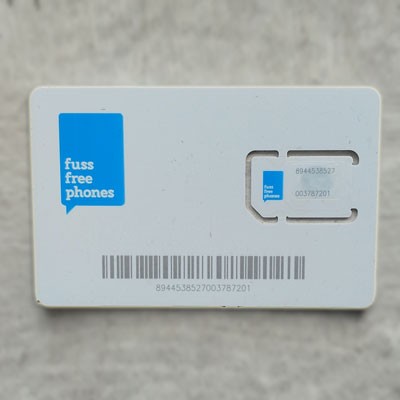 This information is important and every user manual will ask you to keep this plate in a safe place, away from your phone. Should you lose your SIM Card, you will need to furnish your carrier with most of this information to orchestrate a SIM Swap/SIM replacement.
Call your Customer Care
Another really simple way, simply dial 100 on whichever carrier you're on in Kenya. You'll be connected to the customer care menu. Follow the voice prompts and select the appropriate menu and your phone number will be read out to you. You can also choose to speak to a representative and they will read out your number to you.
Advertisement - Continue reading below
How to know your Safaricom Phone number
There is a carrier-specific method of getting your phone number. On your Safaricom line
Go to SIM Toolkit
Select Safaricom+
Select My Account
Select My Number
Select either PrePay or PostPay depending on the plan you're on.
How to know your Airtel number
You can use USSD to get your Airtel phone number with little fuss. To do so, follow these simple steps:
Dial *100#
Select option 3 " Manage my Account"
Select option 1 "Number & Balance"
You will soon receive an SMS notification from Airtel indicating the status of your account, your Phone number, and any active bundles.