Despite Nokia not being a new entrant into the smartphone market, there still are a lot of confusing things and unanswered questions about Nokia phones and the brand at large. There the 'who actually produces Nokia smartphones?' question, 'how durable can they get?', 'which device is the best Nokia branded smartphone that's worth buying' and a whole lot more.
Nokia Phone Buying Guide
While we have provided answers to some questions about Nokia smartphones, we bring to you some of the best things to look out for before you buy your next Nokia smartphone as well as some tips to help you pick up a Nokia phone that will serve its purpose.
Advertisement - Continue reading below
Why you might want a Nokia Smartphone
Nokia was once a very big shark in the smartphone sea about a decade ago. But that popularity tanked due to some reasons like Nokia's resistance to adopting change, low sales, fierce competition from old & new OEMs, financial turmoil etc. But ever since the company's operation has been handled by HMD Global, Nokia has churned out a lot of smartphones that have quickly become people's favourite. Here's some reason why you might want to pick up a Nokia-branded device as your next smartphone:
Stock Android
All Nokia's post-HMD Global devices all run the stock, unaltered, unfiltered version of Google's Android operating system. This means no bloatware and you get a faster, cleaner, more efficient phone, and faster updates.
Made for Everyone
When Nokia made its comeback to the smartphone manufacturing scene, the company makes smartphones for everyone. From feature phones to low-end devices, mid-range, and high-end flagship, there is a Nokia smartphone out there that fits right into your budget and needs.
Feature-packed
Advertisement - Continue reading below
Nokia phones are packed with trending and top-of-the-line features you could ever want in a smartphone. If there is any specific you'd love your phone to have (say wireless charging, water-resistance, bezel-less display, notched display, top-quality camera etc) there's a Nokia smartphone to buy.
But before we proceed to highlight some key features of some Nokia smartphones and why you might want them, let's have a brief look at how Nokia phones are categorized.
Nokia Phones: Series and Categories
Unlike manufacturers that adopt an alphabetical fashion of naming their smartphone series (like Samsung Galaxy A and J series), Nokia uses a OnePlus-esque nomenclature. Nokia Android smartphones are available from Nokia 1 to Nokia 8 (presently), with Nokia 9 coming soon. These Nokia phones are categorized as low-end, mid-range, and high-end as their numbers ascend.
For example, Nokia 1 and Nokia 2 are low-end and low-budget models, Nokia 3, 5, and 6 are mid-rangers, Nokia 7 and 7.1 Plus are in the upper mid-range category while Nokia 8 and Nokia 8 Sirocco are high-priced and high-end Nokia flagships.
Interestingly, Nokia, once widely renowned for manufacturing and selling feature phones, is still very much in the business of making feature phones.
Nokia Phones: Highlight Features and Price
Nokia 3310 (2017)
This is a one of the best Nokia-branded feature phones to buy as it is a modern remake one of Nokia's earliest flagship feature phone, the Nokia 3310.
The Nokia 3310 (2017) retains the rigidity of its predecessor and with even more interesting modifications/additions like a better display, 2MP camera with LED flash, micro SD card slot, micro SD card slot, better battery. Available in Gray, Yellow and Dark Blue, the Nokia 3310 (2017) costs between $45 to $70.
Advertisement - Continue reading below
Nokia 8110 4G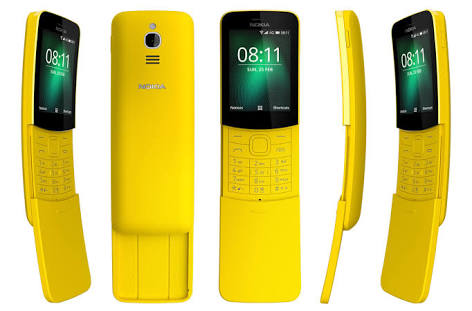 If you are a lover of anything retro, this is a feature phone from Nokia you'd love. The Nokia 8110 4G comes in a curved 'banana' design and a slider keyboard that takes users back to the past. It also packs a lot of modern specs you'd find on smartphones like 4G capabilities, 4GB built-in storage, 512MB RAM, 2MP camera with flash, WiFi etc.
The device is available in Black and Banana Yellow colors and also supports Google Assistant, Twitter, Facebook etc. The Nokia 8110 4G starts from $70.
Nokia 2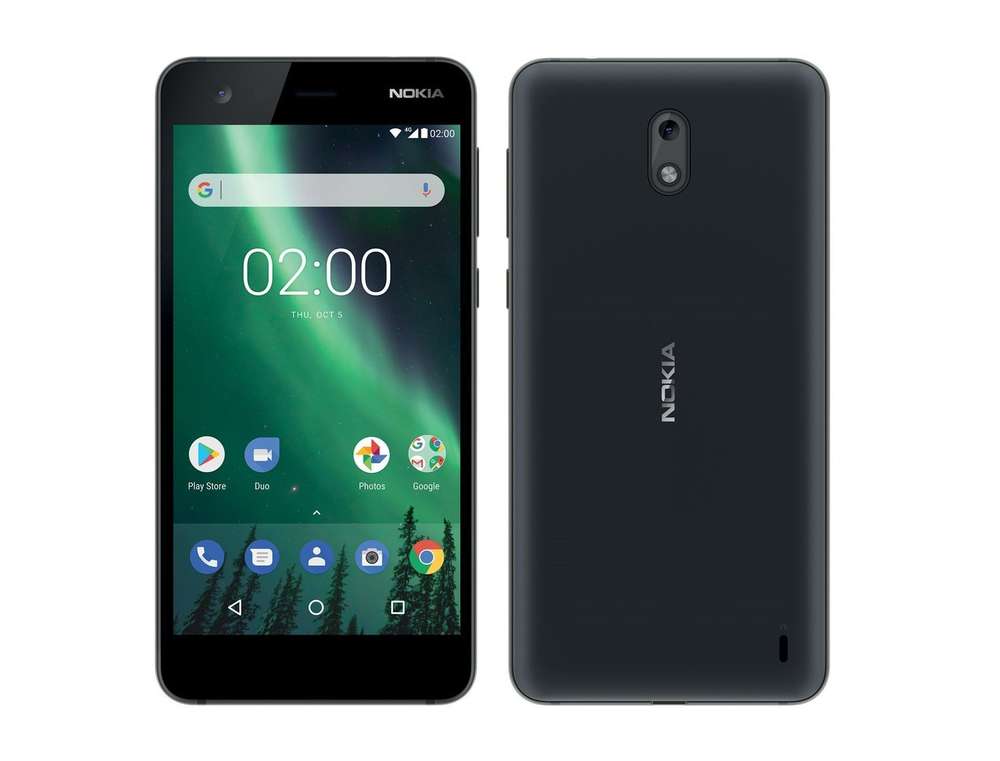 This is a 5.0-inch entry-level Android Nougat smartphone from Nokia. The device launched with a built-in 4,100mAh battery as its selling point. The Nokia 2, can supply uninterrupted 2 days on usage.  So if you are an Android newbie, or live in a region with epileptic power supply, you should check out the Nokia 2.
Other features of the Nokia 2 include 1.3GHz Snapdragon 212 quad-core CPU, 1GB RAM, 8GB built-in storage, 8MP primary camera, and 5MP front-facing camera.
Advertisement - Continue reading below
Nokia 3.1 Plus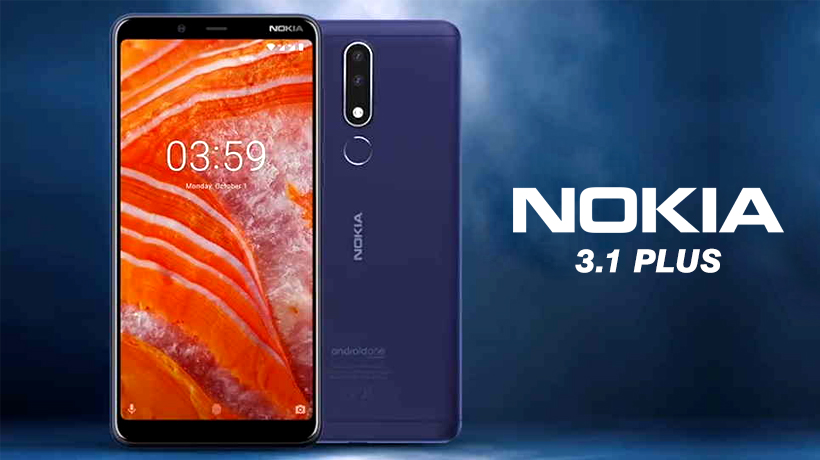 Presently, this is one of the best mid-range Nokia smartphone to buy. You'd enjoy a big 6-inch display with HD+ resolution in slim 18:9 aspect ratio. The Nokia 3.1 Plus also comes with 3GB of RAM, dual (13MP + 5MP) camera setup on the rear, 8MP front-facing camera, and an upgraded 3,500mAh battery. All these and more…for $155 only. Mid-range at its best.
Nokia 5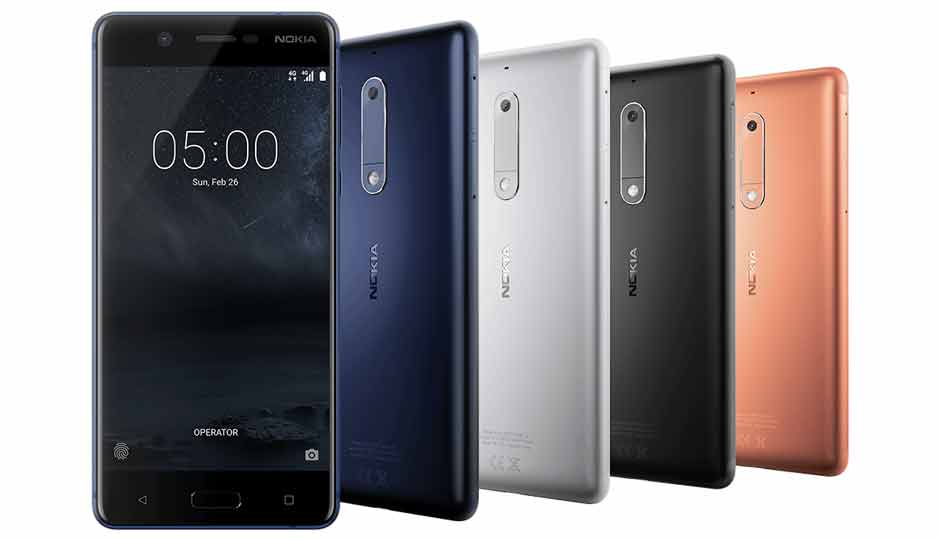 Also a mid-range device from the HMD Global-owned company, the Nokia 5 was released in 2017 and is available for about $200. Being a 2017 device, there Nokia 5 sports some features that might —at the moment— be considered as 'old school'. There's a physical home button below the display (also doubles as the device's fingerprint scanner) that adds to the chunk of bezels the devices come with.
However, on the inside, the Nokia 5 is decent and is good value for money: Android v7.1 (upgradable to Android Oreo), 3GB RAM, 1.4GHz Octa-core Snapdragon 430 CPU, and 3,000mAh battery.
Nokia 6.1 Plus
Advertisement - Continue reading below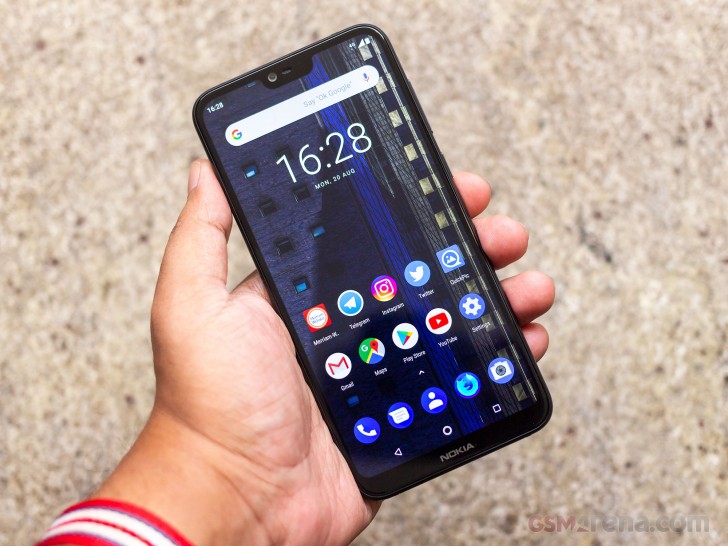 Also called the Nokia X6, this is the first Nokia phone to come with a display notch. The device comes with a 5.8-inch wide-angle display with a notch that houses the 16MP front-facing camera, earpiece, and other sensors. Other features include 4GB/6GB RAM, 64GB built-in memory, micro SD card support up to 400GB, Android 8.1 Oreo, Qualcomm Snapdragon 636 system-on-chip, dual 16MP + 5MP rear camera, and 3,060mAh battery with Quick charge support via USB-C port.
Nokia 8 Sirocco
This is the King of Nokia phones in terms of flagship-standard specifications, price, and class. If you, as an absolute (or soon-to-be) Nokia fan need to cop the best available Nokia phone right now, the Nokia 8 Sirocco is the one.
Announced February 2018, the $480 Nokia 8 Sirocco doesn't come with a notch like the Nokia X6 but boasts of a 5.5-inch Always-on OLED display with FHD+ resolution and 534ppi display density. The display is covered by a 3D curved Corning Gorilla Glass 5 on the front and the same version of Gorilla Glass is also used on the rear.
The Nokia 8 Sirocco is an upgrade to the Nokia 8 and comes with an IP67 rating which makes it the best water-resistant Nokia smartphone. It also sports the best camera on a Nokia smartphone: dual 12MP + 13MP Carl Zeiss optics with dual-tone dual-LED flash on the rear and a 5MP shooter on the front.
Nokia 9 (upcoming)
This is the latest Nokia flagship which HMD Global is planning to release soon. Although it still is in the works, the best thing about this device (that we know) is that it will come with five cameras on the back and will be one of the best smartphone camera(s) in the world — even better than the Samsung Galaxy A9 (2018) with four rear cameras.
The Nokia 9 will be officially announced before the year ends or in Q1 2019. If you intend purchasing the Nokia 8 or Nokia 8 Sirocco now, you might as well just wait for this monster to launch.
Other Nokia Phones
Feature Phone: Nokia 3310 4G, Nokia 105 (2017), Nokia 130 (2017), Nokia 150, Nokia 150 (Dual SIM),
Advertisement - Continue reading below
Entry-level: Nokia 1, Nokia 2.1, Nokia 3
Mid-range: Nokia X5, Nokia X7, Nokia 5.1 Plus, Nokia 7
High-end flagships: Nokia 7 Plus, Nokia 8.
Got any Nokia smartphone-related question (s), do make sure you drop them in the comments box.