Over the years, our TV sets have become insanely slimmer than they used to be. Not just that, their resolution and pictorial quality is also equally advancing at a rather fast pace. The display quality of Full HD is awesome, 4K is just 'wow', and 8K? We don't know just yet, but the future looks promising.
However, while the visual/pictorial aspect of TV sets are increasingly becoming better, the same can't be said regarding audio. Yes, we now enjoy cinema-like viewing experience in our homes on the comfort of our couch. But does the average modern-day TV give off cinema-quality audio and sounds? Hell no! This is where Soundbars come in.
Advertisement - Continue reading below
Why are Soundbars important?
Because flat TVs are, well … flat, their built-in speakers are equally flat and tiny. This, of course, translates to poor audio performance, less explosive sounds, and bass with no thumping effect. Ultimately, you aren't guaranteed the best sound when watching TV shows, playing games, listening to music or watching movies.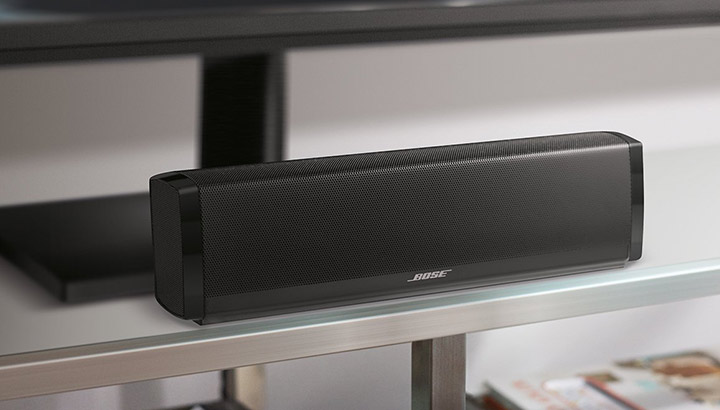 Poor audio quality aside, sounds from your TV speakers, sometimes, barely reach you because they are not positioned for optimal sonic experience. More often than not, you find TV speakers embedded on the rear, blaring sounds backward, resulting to audio loss. It's worse when your TV is mounted on the wall.
If you are the type that loves to get immersed into what the characters of a movie are saying just as much as you watch their actions in the highest quality possible, then you'd definitely need a Soundbar for distinct sound quality.
What is a Soundbar?
Also called a Media bar, a Soundbar is a long, rectangular loudspeaker that complements the subpar audio quality of your TV by projecting audio from a wide enclosure. Sound bars are sleek and generally minimalistic. They are not fantastically designed because — let's face it– they are unobtrusive. And unlike your TV, you basically won't be watching them, you just need it to produce the best of sounds to complement your TV's.
Advertisement - Continue reading below
Generally, Soundbars are wider than their height and are easy to set up — you only need to plug them to a power source and connect to your TV with a single (HDMI or Optical) cable. They could be placed on a TV stand or mounted on a wall. And while you'll often find sound bars placed below a TV in most homes, they can be placed above the TV (or anywhere).
A Soundbar usually come with at least two speakers (called Tweeters) to supply the audio and a subwoofer for punchy, thumping effects and fuller surround sound throughout the room. There are models that only comes with only speakers though, leaving you to separately purchase a subwoofer.
Sound bars are not just confined to be used with only TVs though, their compatibility spread across any display with poor audio output: a computer monitor, laptops, and pretty much any display device.
Why do you need a Soundbar?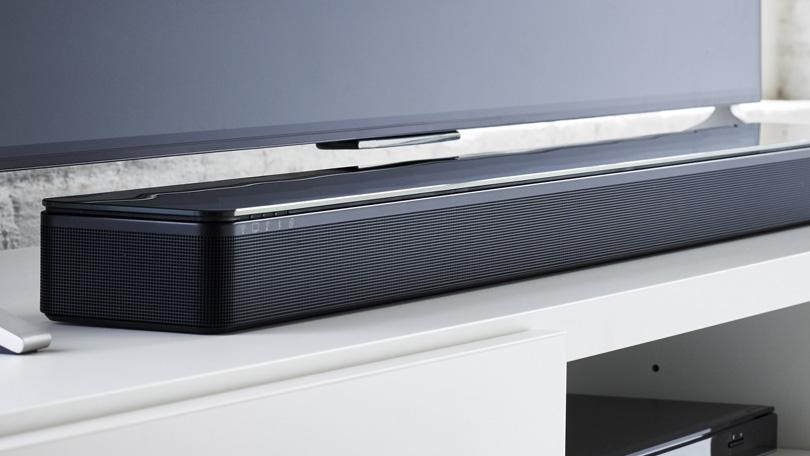 Sound bars are made for individuals looking to enjoy impressive sonic experience and squeeze as much audio to match the visual quality of their display. What you get when you use a sound bar louder audio, dialogue enhancement, precise placement of sound, impressive bass response, wireless music playback via Bluetooth, WiFi support for online streaming and lots more.
While the number and configuration of speakers will determine of what you get is stereo or surround sound, basically any type of sound bar you purchase is better than the wimpy audio quality of your TV. The most interesting part: for less financial investment, a sound bar is capable of replacing a full-fledged stereo and surround sound system.
Pretty much any sound bar you choose is going to sound better than your TV's speakers
Smart TVs with 4K and 4K HDR are increasingly becoming the standard in many homes. But while they might stun you with the quality of images and overall visual experience, their audio quality may not leave you with the same energy and excitement. This is why you might want to consider purchasing a sound bar to boost sound production. And compared to the investment you made for a Smart TV with 4K, a sound bar is definitely a cheap investment you can afford.
Advertisement - Continue reading below