GOtv discards automatic scan: By the looks of things, a recent software upgrade on GOtv appears to have finally discarded Automatic scanning, which kicks in every time you switch on your DStv and/or GOtv decoders.
DStv/GOtv automatic scan has been the bane of my existence ever since I started subscribing to Multichoice's Pay-TV service. We even did an explainer on why your DStv/GOtv decoder always scans after you switch it back on.
Advertisement - Continue reading below
The software upgrade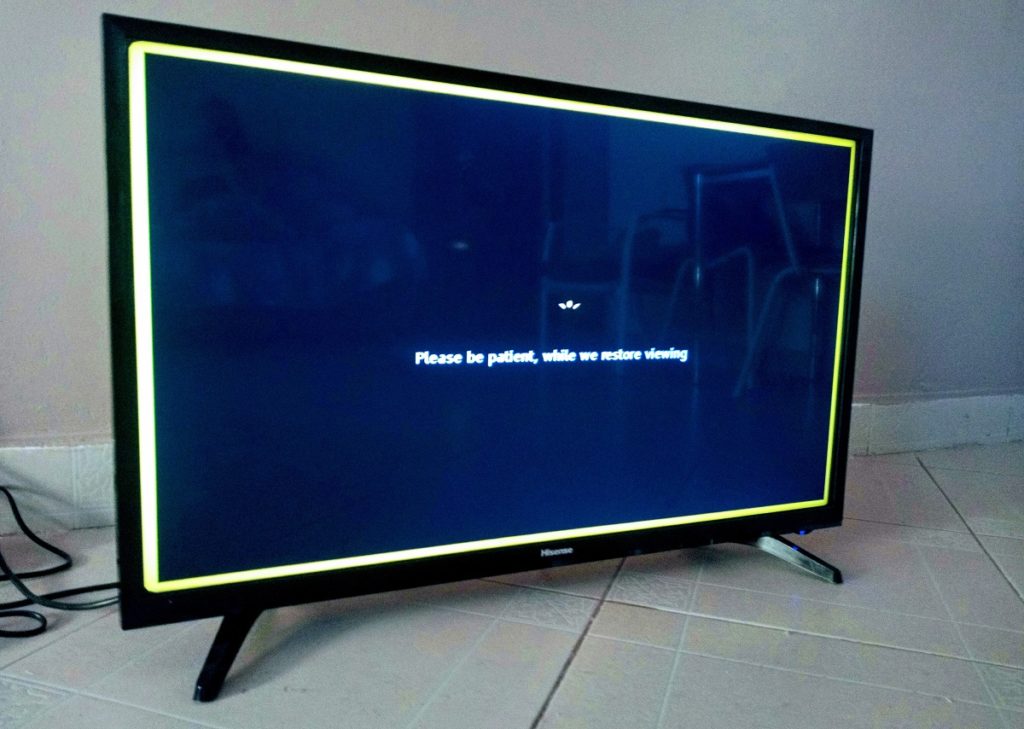 The new software update might be rather intrusive for some subscribers. Some viewers reported it taking over their screen to force the upgrade. Personally, it happened when we switched on the decoder in the morning. Is your experience different? Please tell us about it in the comment section.
The upgrading process should take anywhere between 5 to 15 minutes. Soon after upgrading your decoder, a onetime automatic scan will initiate, and then you are done.
Afterwards, every time you switch on your decoder, you will now see a message saying: "Please be patient, while we restore viewing." On GOtv, the entire process shouldn't take more than 60 seconds maximum. We will update this post once we get more information about a similar upgrade on DStv.
What if I want GOtv Automatic Scan?
Viewers who wish to do an Automatic Scan still have the prerogative to do so. The only difference this time around is that the process won't be forced upon you every time you switch on your decoder. You will have to consciously initiate it from the settings. Here, let's take you through the steps:
>>Press the Menu button on your remote
>>Scroll up to Advanced Options
>>Click on Installation
>>Select Option 2 (Automatic Scan)
If you follow these simple steps, you will initiate the Automatic Scan. However, this time around, you will have the power to choose when to have it.

Advertisement - Continue reading below