Privacy is something that cannot be taken for granted in this day and age. Lots of people out there are waiting to use your personal data for their malicious intentions. Lending out your laptop has become less risky with the introduction of Chrome Guest Mode.
What is Chrome Guest Mode?
This is a feature on Google Chrome browser that works like a brand new identity in the Web browser. When you quit the guest mode, all the associated cookies and history are deleted. In other words, while you're in guest mode, you are able to be tracked, sites can hand you cookies for identification purposes, preferences among others.
Advertisement - Continue reading below
In short, Chrome guest mode is like adding a new account ID to Chrome but when the browser quits, all of its data is wiped clear.
How to use Chrome Guest Mode.
Open the feature
On your computer, open Chrome.
At the top right, click the button with a name or People.
Click Guest.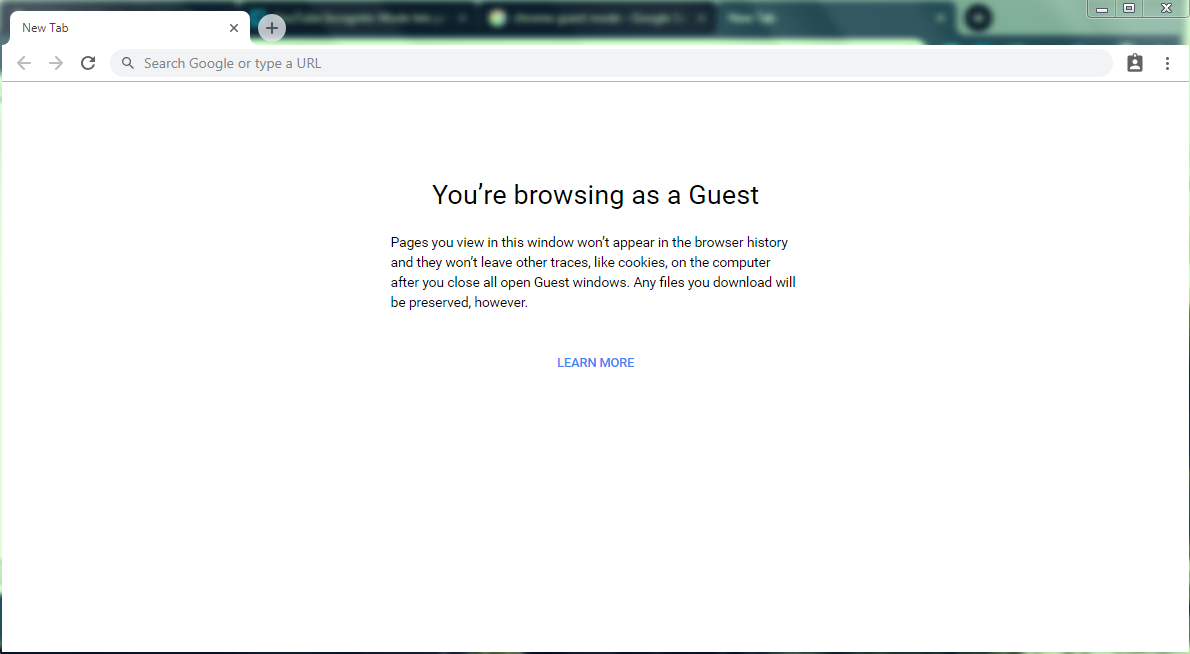 Advertisement - Continue reading below
---
Related Article: YouTube Incognito mode lets you to watch videos privately on Android
---
Leave the feature
At the top right, click Guest Exit Guest.
Your browsing history, cookies, and site data will be deleted.
Although Guest mode stops Chrome from saving your browsing activity, your activity might still be visible to:
Websites you visit, including the ads and resources used on those sites
Your employer, school, or whoever runs the network you're using
Your internet service provider
If you sign in to an account to use a web service, like Gmail, your browsing activity might be saved on sites that recognize that account.
The above access is only guaranteed as you browse through the internet. When you leave guest mode, that information is deleted.
If you frequently let family, friends and colleagues use your computer, then using this feature is a must in order to secure your privacy. The peace of mind of having your bookmarks and stored passwords protected at all times can't be beaten.
On the other hand, if you want to browse the internet minus having your browser history and cookies saved, then you might consider using Incognito Mode.
Have you used this feature before? Share with us your experiences in the comments section below.
Advertisement - Continue reading below