Depending on the manufacturer and model of your smartphone, the default keyboard that accompanies your device could either have all the features you need for a seamless typing experience coupled with a brilliant interface… or not. Or perhaps you find the stock keyboard that shipped out-of-the-box with your Android device extremely mundane and lackluster, and you'd rather have a third-party keyboard you downloaded and installed from the Google PlayStore as your default typing instrument? Then check out how to change the default keyboard of your Android phone following the easy steps laid out below.
How to change the default keyboard of your Android phone
Third-party keyboards are almost always better than stock keyboards natively developed by many smartphone manufacturers. There are a plethora of these keyboards on the Google Playstore with names like SwiftKey Keyboard, GBoard, Go Keyboard, TouchPal Keyboard etc. being renowned and most used. Compared to the out-of-the-box keyboards on many smartphones, third-party keyboards often come with more features and customization options, are more frequently updated and always have their bugs fixed regularly.
Advertisement - Continue reading below
If you newly installed a keyboard on your smartphone and you want to have it as your default keyboard, here's how to go about it:
Method 1: In-app
You can easily make a third-party keyboard (or any keyboard at all) your default keyboard by opening the keyboard app and navigating through the app's settings menu. You should DEFINITELY come across an option that would make the app your default keyboard.
Alternatively…
Method 2: Keyboard view
This is the easiest way to change the default keyboard of your Android Phone and also seamlessly switch between keyboards when typing.
Advertisement - Continue reading below
Step 1. Launch your instant messaging app, your homepage's search bar or any app that will subsequently launch and enable your present default keyboard.
Step 2. When the keyboard pops up, press and hold the space bar button until a window that shows the list of your smartphone's keyboards appear.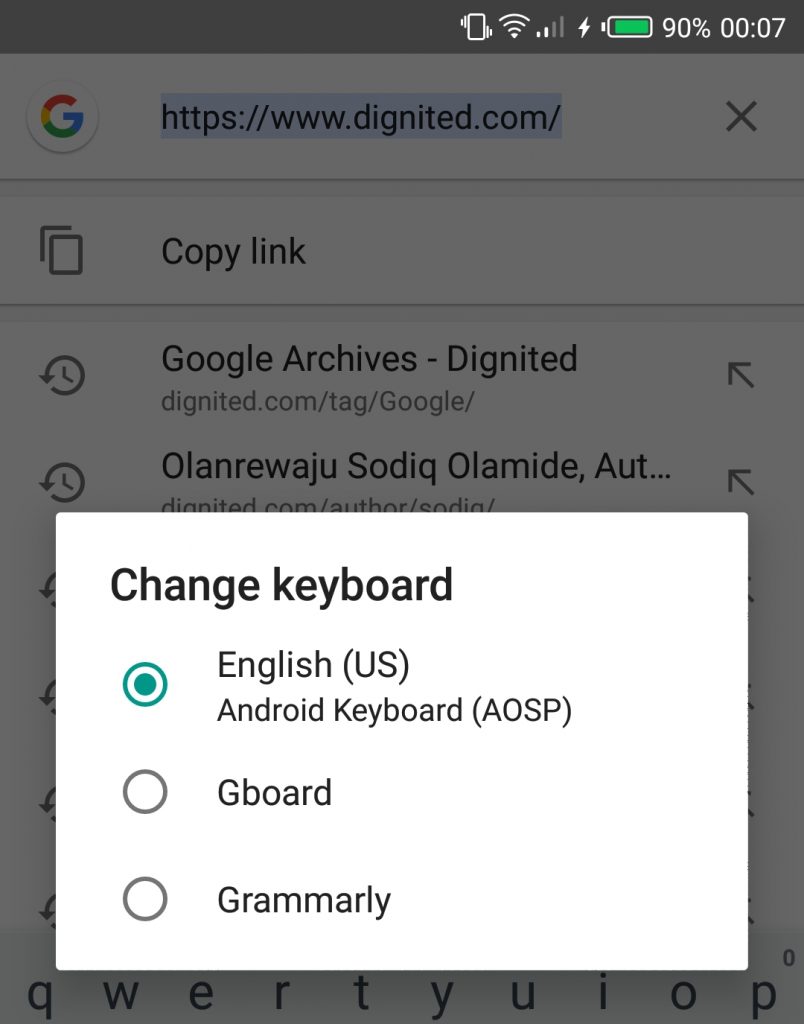 Step 3. Click on any of the keyboards to make it your default keyboard.
Method 3: From Notification Tray
You can also change your Android phone's default keyboard from the notification tray. Here's how:
Step 1: Whenever your keyboard is enabled or you are typing, swipe your notification tray down and you should see a 'Change Keyboard' option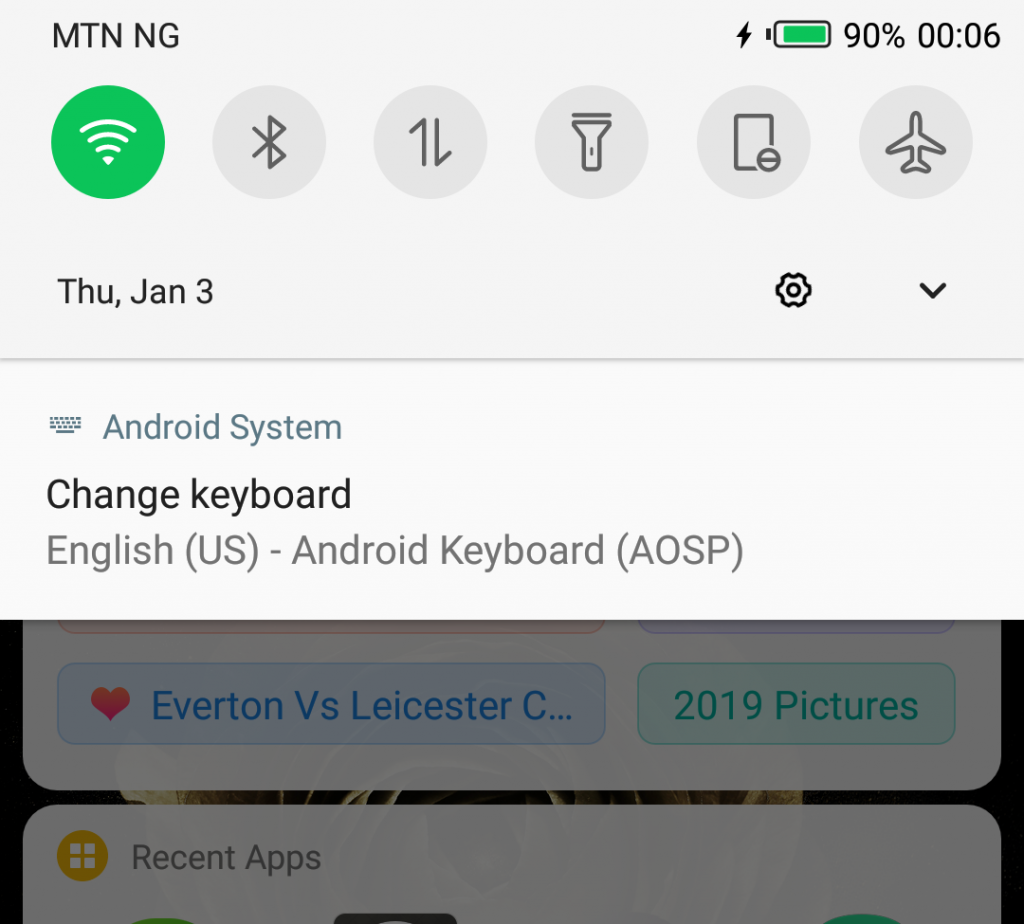 Advertisement - Continue reading below
Step 2: Click on "Change Keyboard" and you would be presented with a list of installed keyboards on your device
Step 3: Select the keyboard you wish to have as your default keyboard.