With the smartphone market ever expanding, and the competition increasing, the giants of the game need to up their game from time to time. Samsung, for one, doesn't take the back seat regarding this. During the week, Samsung announced Exynos 7904, a chipset specifically for the mid-range line of phones.
This latest chipset joins Samsung Exynos 7 Series SoCs that features SoCs like Exynos 7880, Exynos 7885 and Exynos 9610. Unlike the others, Exynos 7904 is designed for the smartphones produced for the Indian market only.
Advertisement - Continue reading below
With the chip's focus on mid-rangers, a whole lot of good stuff is brought to the table — features such as triple rear camera support, Full HD+ display support, LPDDR4X RAM support and more.
To begin with, its CPU specifications are enthralling. Relaying an eight-core CPU, the SoC is built with a 14nm FinFET node, something modest for a mid-range device. The octa-core processor sports 2x ARM Cortex-A73 that clocks at 1.8GHz and 6x ARM Cortex-A53 with speed of 1.6GHz.
That settled, Mali-G71 GPU is the graphics card that got integrated on the chip. This GPU is also found on Exynos 7885, Exynos 7904's predecessor. As a result, the 3D gameplay is on a different level.
Next up, phones that get powered with this SoC will be capable of sporting 32MP camera sensor on the rear and also the same quality at the fore. What's more, it can support triple rear camera setup. The several image processing technology including ISP incorporated into the chip allows for delivery of top-notch photography.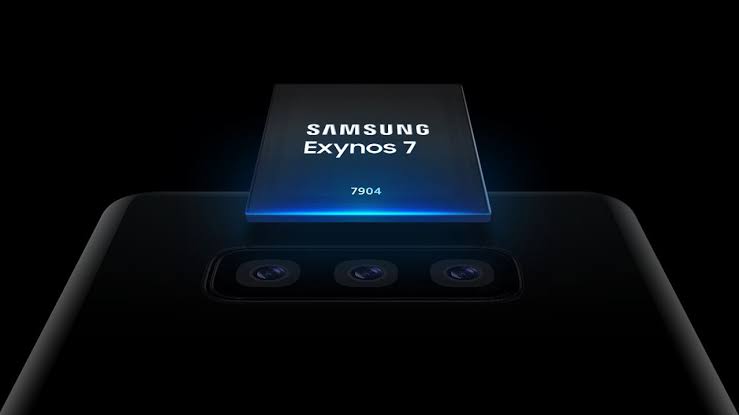 With the efficiency of the Exynos 7904, videos can be recorded and decoded at resolutions of [email protected] and a thrilling 4K [email protected] That's when the chip's Full HD+ support of 1080 x 2400 pixels gets more interesting.
Streaming videos and music, downloading and reliable Internet connection are expected thanks to the Cat 12 capable of 600 Mbps download & 150 Mbps upload speeds.
Advertisement - Continue reading below
Exynos 7904 is currently being produced in bulk, and it is expected to arrive in the recently announced Samsung Galaxy M series, another Indian-focused Samsung lineup.