2019's bunch of Samsung flagships are here and as expected, they're a rather radical departure from what we've come to know Samsung flagships for. This year marks the 10th anniversary of the first Galaxy device launched and the trio are rather impressive. There's the cheaper S10E that starts at $750 , the S10 that starts at $900 and theS10 Plus that starts at a rather imposing $1000. Also announced at the event is the yet to be released first 5G device from Samsung, the Galaxy S10 5G.
The three flagships can be summarised as follows. An edge-to-edge screen with teeny-tiny bezels. The (remarkable) ability to wirelessly charge another device. An Infinity-O display that cuts a small circle (or oval) to make room for front-facing cameras. The world's first ultrasonic in-screen fingerprint reader, which unlocks the Galaxy S10 using sound waves. Up to four rear cameras. Up to 1TB of built-in storage. The all-new One UI. Android Pie. A cutting-edge Snapdragon 855 processor. And, in one case, 5G capabilities.
Advertisement - Continue reading below
Galaxy S10
Well, the new Galaxy S10 isn't all that surprising if you ask me. The design remains similar, with Samsung sticking with its tried-and-tested glass chassis, though the firm has now achieved a "full-screen" design thanks to its Infinity-O display technology.
It all starts with a 6.1-inch screen in a relatively compact frame thanks to the slim bezels around the sides. Samsung boasts that this is the first screen to earn HDR10+ certification. HDR10+ is Samsung's format that competes with Dolby Vision.
Galaxy S10 Plus
The bigger phone gets a larger screen (6.4 inches) and a bigger battery (4,100 mAh) compared to the lesser ones. It also gets the same triple-camera setup as the S10 on the back, but the S10 Plus adds a second selfie lens to augment that 10-megapixel camera — an 8-megapixel sensor that can help take depth-mode portrait selfies using hardware, rather than software algorithms.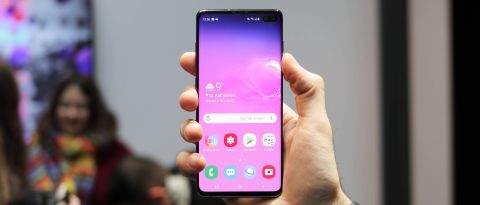 Galaxy S10E
This is to the Galaxy S10 line what the iPhone XR is to the iPhone XS'. It is more of a compact version of the other two, rather than a lite version. It is a little cheaper than the other two and the trade-offs are lack of the new ultrasonic fingerprint sensor and one less camera at the back: the wide and ultrawide sensors, but no telephoto lens.
Galaxy S10 5G
Little is known about this mysterious fourth S10 family member. We however know that this model has a 6.7-inch screen, two cameras on the front and four cameras on the back. Insane, yeah but 4 cameras because the 5G model gets a 3D depth-sensing camera in addition to all the lenses on the S10 Plus.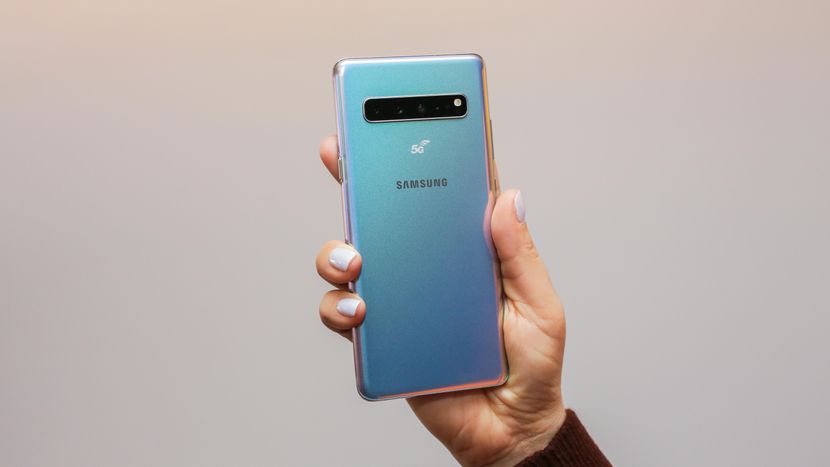 This model also does away with expandable storage and the headphone jack, presumably to make room for the 5G sensors. The S10 5G is powered by a 4,500-mAh battery and comes with 256GB of storage with 8GB RAM
Advertisement - Continue reading below
Colors available
The three devices come in Flamingo Pink, Canary Yellow, Prism Green and Prism Blue, as well as Prism Black and Prism White. It is also worth noting that not all these colors will be available throughout. Some will be region -specific.
Availability
Local availability is yet to be officially announced but if previous trends are anything to go by, we should expect a local launch within the next couple of weeks.
Pre-orders are however already live so if you'd like to be among the first people to grab yourself one of these bad boys, follow this link.