Recently, we took a look at Cellulant's Mula, an app that we think is a must-have for every Kenya. It allows you to make payments for various conveniences and utilities and ties very well with M-PESA.
One of the OGs in this space has gotta be PesaPal. It is more or less our own version of PayPal. Pesapal provides a simple, safe and secure way for individuals and businesses to make and accept payments in Africa. Pesapal payments work on the internet and directly on the handset. They've partnered with Banks, Mobile Network Operators and Credit Card companies to give consumers as many payment options as possible.
Advertisement - Continue reading below
For businesses, PesaPal has offered a timely settlement of any payments to their bank account of choice.
PesaPal Mobile
Today, PesaPal has finally embraced the mobile platform that's ever growing with the launch of mobile apps on both Android and iOS. The new app aggregates payments from different service providers so that you can access them easily.
It is feature-packed and we cannot possibly go through all the available features in one post so we shall settle on highlighting the basics.
Airtime
What would a payment app be without the ability to purchase airtime for other carriers using M-PESA? You can easily purchase credit for Airtel, Telkom and even Safaricom from within the app.
TV & Internet

The new app also allows you to easily pay for GoTV, DSTv, Faiba or Zuku; both Internet and TV services.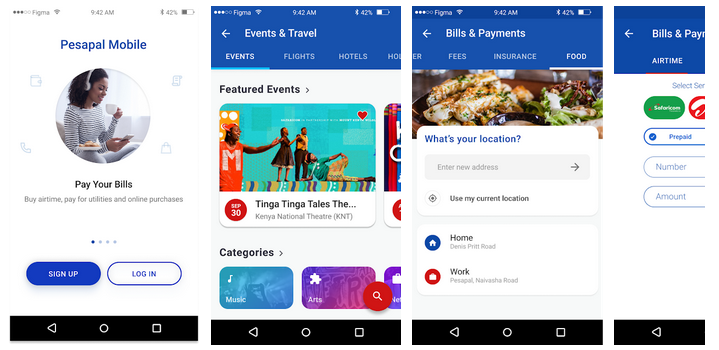 You will be able to transact for free on the app using MPESA, MasterCard or VISA. You can save these details on the app so that it charges transactions on the platforms. Regarding MPESA, PesaPal says that you will be able to transact with mobile money without leaving the app, which is great.
Advertisement - Continue reading below
Get the Mobile App
You can grab yourself this app on iOS and Android. It is always nice seeing one more convenient way to deal with bills and payments.