That nightmare of having your important information deleted on your backup service is a really bad one. This deletion can be accidental, or intentional but worry not. In this article, I will show you how to restore deleted files from your Google Drive.
Which Files can be recovered?
You can recover recently deleted files for a limited time if you use Google Drive with a consumer account and not an account through your work, school, or other groups. Also, one of the following must be true:
Advertisement - Continue reading below
You created the file.
You uploaded the file to Google Drive.
You accepted ownership of the file from someone.
If you're using an account through your work, school, or other groups, contact your administrator for help. If your Google Account was deleted, you might not be able to recover your files. If you think that someone accessed your Google Drive without your permission, we suggest you take steps to make your account more secure.
---
Related Article: How to use Google Drive offline
---
How to Recover Deleted Files
Open your Google Drive. This is the blue, green, and yellow triangle labeled "Drive" in the app drawer. For some users, you may also find it on your home screen.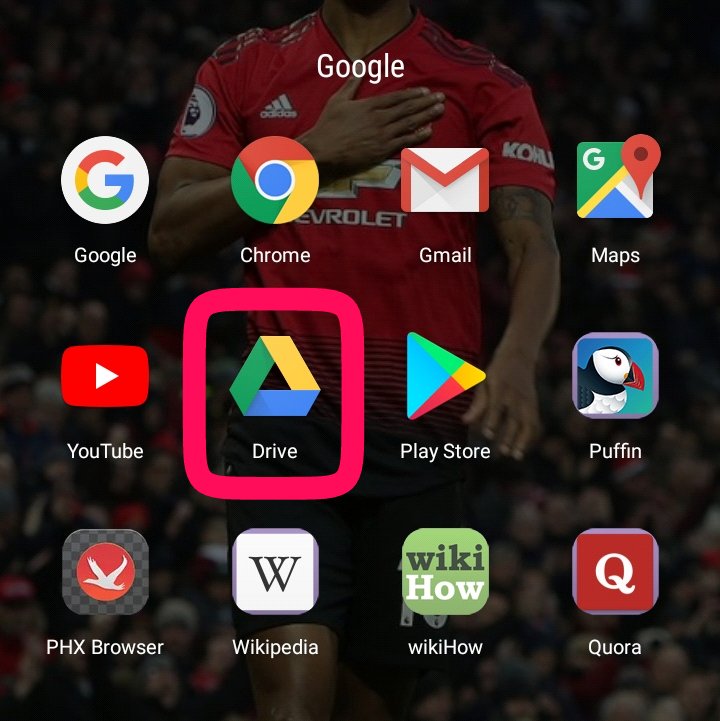 Tap the Menu button ☰. It's at the top-left corner of the screen.
Open Trash. This opens a list of deleted files. Deleted files remain in this folder until you clear the trash.
Advertisement - Continue reading below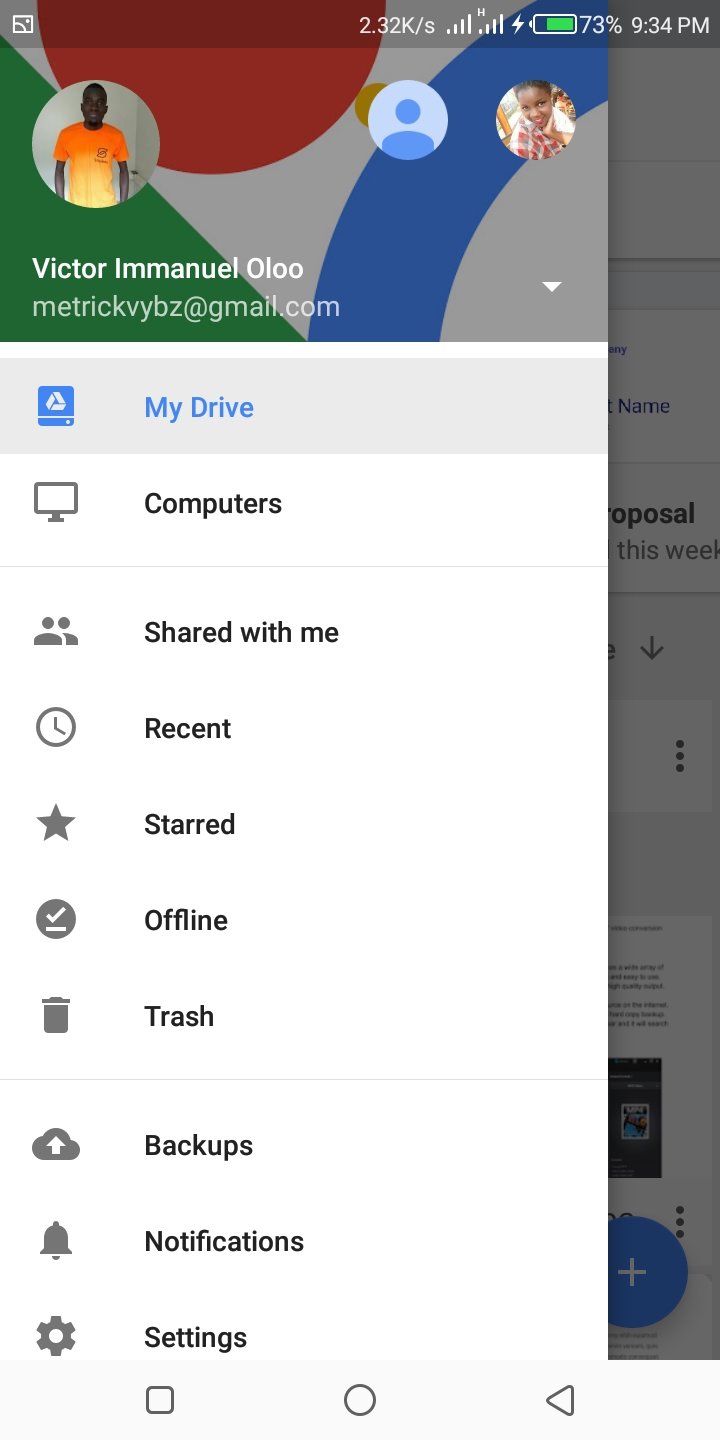 Select Options ⁝ next to the file you want to restore. A pop-up menu will appear.
Now, you can tap Restore. The file will now be moved back to its original location in your Google Drive. And that's how you recover deleted files from your Google Drive.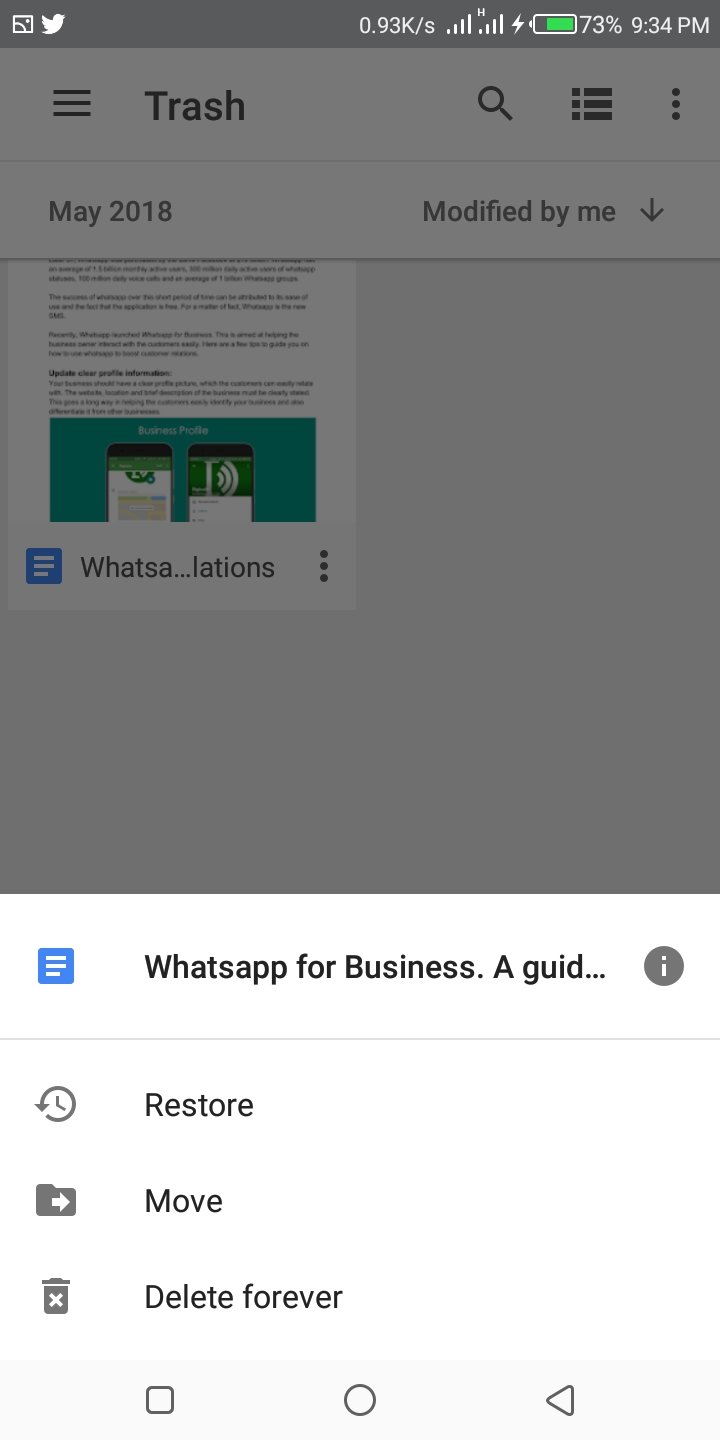 In case you cannot find the file in the trash section and you never deleted it, try the following steps:
Check the activity panel
On a computer, go to drive.google.com.
On the left, click My Drive.
At the top right, click Info .
Scroll down and look for your file.
Try an advanced search
Using a computer, go to the search bar and click the Down arrow .
Use the advanced search options to find your file, like "type: spreadsheets."
If you accidentally deleted a file from the Google drive, you can simply undo the process. That's only possible if done not later than 5secondsd after the file has been deleted
With the above steps, you can avoid freaking out over deleted files or starting afresh in case you deleted a file by accident.
Advertisement - Continue reading below