By now, you must already be aware that the Uganda Communications Commission (UCC) has directed all telecom companies to confirm the identity of their subscribers with multiple SIM cards. Telecoms have since sent out notification messages to their subscribers requesting them to visit the nearest service centres for SIM card verification process.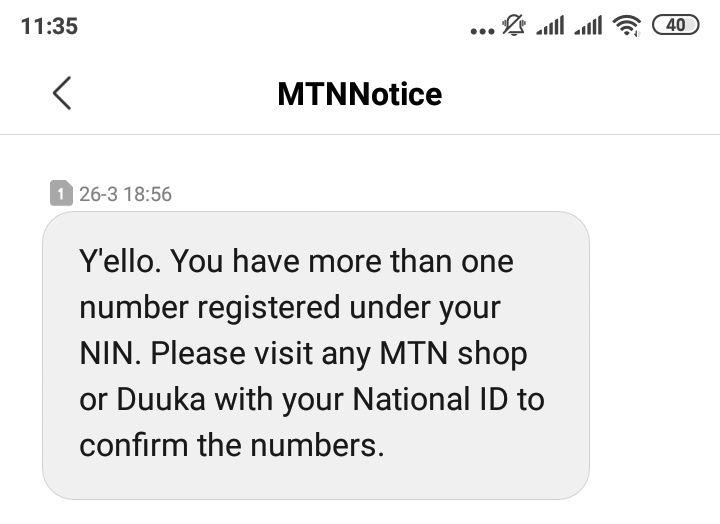 This has not been received kindly because of the general pain around the verification process –long queues especially. So why would the telecom regulator direct fresh SIM card verification even after previous SIM card registration and verification with NIRA data?
Advertisement - Continue reading below
UCC says this verification is meant to ensure that national identification numbers (NIN) on National Identity cards match the ownership of SIM cards.
The commission's executive director, Godfrey Mutabazi is concerned that many people registered their SIM cards using NINs of family members, friends and even agents IDs. This cancels out the real use of SIM card registration since the details of the user of the card do not match the NIN it was registered in.
Related:
MTN Uganda has already started conducting the SIM card verification process according to acting CEO, Gordian Kyomukama. All you need is to go with your original national ID and the SIM cards that are registered under it.
There is still no word from Airtel Uganda, Africell and UTL on how they will implement the directive. What do you think about this? Do you think there is a better way to implement this verification? Let us know in comments.
Advertisement - Continue reading below