Safaricom is a listed Kenyan mobile network operator headquartered at Safaricom House in Nairobi, Kenya. It is the largest telecommunications provider in Kenya, and one of the most profitable companies in the East and Central Africa region. Safaricom expanded to Ethiopia last month to have more coverage in East Africa.
Ethiopia is one of the most populous countries in Africa and Safaricom has started operations in its second largest city, Dire Dawa. Safaricom has a majority share in the communications industry in Kenya and launching in Ethiopia will give it more power and leverage.
Advertisement - Continue reading below
Government-owned Ethio Telecom (Ethiotel) controls Ethiopia's mobile market, as well as the fixed telephony and fixed broadband markets. Safaricom will officially join the competition and join other telcos like; Vodafone, Vodacom, Kandu, EthioNet, etc.
Pre-Launch Pilot
Safaricom Ethiopia has started a large-scale client pilot of its arrange in Dire Dawa, four months after it missed operational dispatch within the Horn of Africa nation.
Safaricom got its operating license in July 2021 and has since then invested in its network and building infrastructure, including its own mobile radio towers, national transmission network, and wholesale agreements for international connectivity.
In July this year, the company said it invested $1 billion (including the license fee), imported equipment worth over $300 million, developed its own core network, IT, products, and services, set up a call center, and built two data centers.
---
Related
---
Dire Dawa Operations
Dire Dawa inhabitants can presently buy the 07 prefix SIM cards, select their numbers, and get to 2G, 3G and 4G arrange administrations, the company said. "We are energized to start our customer pilot for Safaricom Ethiopia Desperate Dawa.
Advertisement - Continue reading below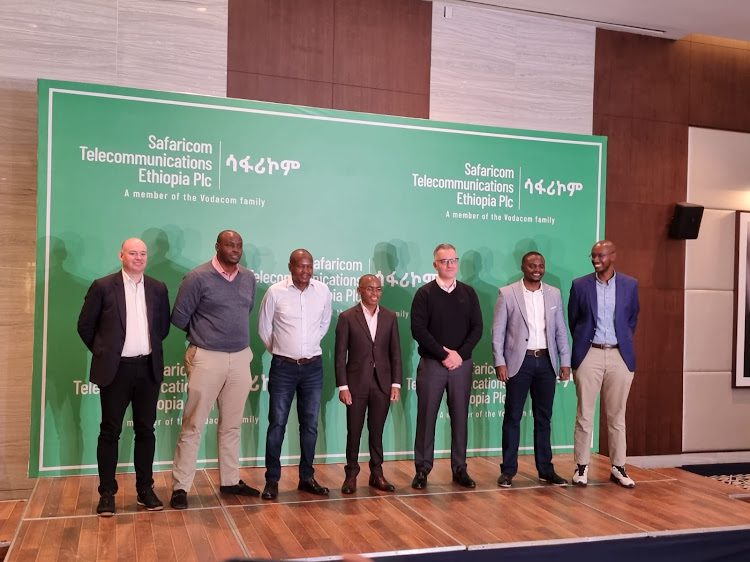 This is often a vital point of reference we start opening the arrange to clients in arrange to test the end-to-end preparation of specialized and commercial operations ahead of full arrange launch," said Anwar Soussa, Safaricom Ethiopia chief official officer. The firm has set up three client care centers in Kezira, Meskelegna, and Cornell for enlistment, SIM card and gadget buys, and other related services.
Customer care services from the call center will be available in Amharic, Tigrigna, Somali, Afan Oromo, and English by dialing 700.
Customers will be able to access data services, calls, and text messages to or from Safaricom Ethiopia lines and the state-owned Ethio Telecom network. Customers can also make or receive international calls.
National Wide Roll-Out
The pilot in Ethiopia's second greatest city after the capital Addis Ababa, with an assessed populace of half a million, is a portion of the telco's arranged staged city-by-city roll-out ahead of the October national launch.
This customer pilot in Dire Dawa is part of switching on our network and services in 25 cities by April 2023, working in partnership with government, businesses, local communities, and other stakeholders as part of our long-term commitment to transforming lives for a digital future in line with the Digital Ethiopia objectives,

Mr. Soussa
Conclusion
Safaricom controls over 60% percent of the Kenyan communication market. This Ethiopian launch will be significant in its operations and profitability if all goes well. The telco also recruited 500 staff, 320 of whom are Ethiopians and it will be the first private telecom company in the country.