It is April, and the .04 release of Ubuntu for 2019 is here with us. The final, stable version of Ubuntu 19.10 is officially out. Granted, like many previous releases, it is not a complete overhaul of our favorite operating system but a bunch of little incremental tweaks.
It is worth noting that if you're running Ubuntu 18.04 LTS, you are better off sitting this one out. The system stability and peace of mind you get from running Ubuntu 16.04 LTS or 18.04 LTS is not worth the hustle that comes with 19.04 that will only be supported for the next what, 6 months?
Advertisement - Continue reading below
So without further ado, here is how to upgrade to Ubuntu 19.04 from Ubuntu 18.10
How to upgrade to Ubuntu 19.04 from Ubuntu 18.10
It's super easy to upgrade to Ubuntu 19.04 from 18.10 since you already have everything you need. As always, it is strongly adviced that you take a backup of all your important files. This process is rather straight-forward with little chances of screwing up but still, better safe than sorry.
It is also important to make sure that your internet is stable and won't give out on you in the middle of this critical procedure.
Open the Software & Updates app and run a check for updates. So long as you're checking after the release date the tool should inform you that a new version of Ubuntu is available for download.
You can also do the same thing via the command line. Press Ctrl+Alt+T and run:
sudo do-release-upgrade -c

If you don't see any update listed, and it's well past April 18, something, somewhere has gone wrong — perhaps try the steps below.
Advertisement - Continue reading below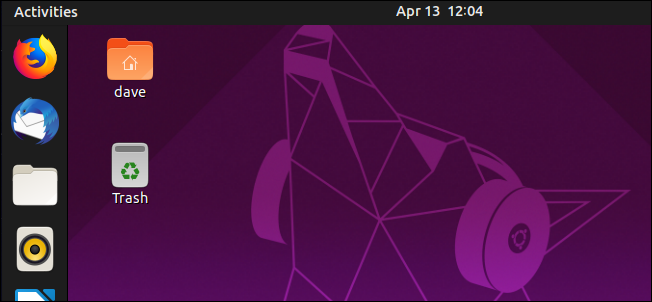 Upgrade before release day
This section won't apply after April 18, but if you want to upgrade early, you can.
Now, technically speaking you shouldn't upgrade to 19.04 before the formal, rubber-stamped official release goes live.
But whatever, right? You may want to get in ahead of the crowds, a little early, to skip the slow-server issues. It's what I do, myself!
Just install any last minute updates that arrive around the 18th and, voila, you'll be on the GA build like the rest of the world.
To upgrade to Ubuntu 19.04 pre-release from 18.10 you just need to pop open a new Terminal window (Ctrl + T) and run the following command:
sudo do-release-upgrade -d
Enter your user password as prompted. The do-release command will then proceed to query the Ubuntu servers for information about the development release (aka Ubuntu 19.04).

Then , the command will query the list of packages on your system to see what needs to be upgraded. It will notify you of the size and scale of this, plus warn if any software is incompatible, or will conflict with the upgrade.
Advertisement - Continue reading below