Our smartphones have become capable enough that we're able to perform many of our computing needs on them. Be it research, jotting down those ideas that come to you randomly among many other things.
However, we still need the traditional workstation from time to time. You know, a decent desktop, a proper keyboard and a wide canvas. We need our computers too.
Advertisement - Continue reading below
So how do you make these talk to each other easily? Well, if you're in the Apple ecosystem, the Universal Clipboard feature allows you to copy and paste between your Apple devices with little fuss.
If you're using anything else, you're a little strapped for first-party solutions but there's no shortage of third-party options that can ease your workflow. Today we're gonna be looking at one such tool.
---
Read More: How To Copy and Paste Between Windows and Android Devices
---
Clipt is a new kid on the block that comes to us courtesy of OnePlus' in-house experimental department, OneLab. So what does Clipt do?
Clipt works with your Google Account (Google Drive) and allows you to sync your clipboard across any number of devices.
At the time of writing, Clipt is available on Android and on Windows, Mac or Linux via a Google Chrome extension. The developers say that an iOS version is in development and it is still unclear how much longer they'll have to wait for that.
Advertisement - Continue reading below
To get started, you need to install the Clipt app from the Google Play Store and add the Chrome extension to your browser using the links provided below.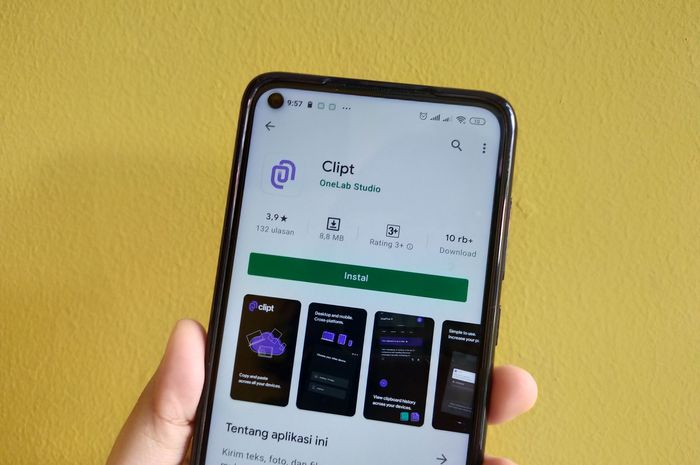 How to use Clipt
Using Clipt is pretty easy. After installing the apps on your respective platforms, you will need to sign in with your Google account. This, because Clipt uses your Google Drive as the medium of operation.
After installing, and signing in, all you need to do is copy anything on the clipboard on any of your devices and paste it on the other. That simple.
Say you have a few paragraphs on a webpage on your smartphone and you'd like to paste that on a Word document on your PC. Simply highlight and copy the piece of text, then paste it into your document on your computer. The same works for files and images, links, and text.
---
Read More: All You Need to Know about Windows 10 Clipboard History and How to Enable it
---
The absence of a standalone app makes this tool a lot more versatile compared to other solutions like Pushbullet. Also, using Google Drive means there's no central server that could be compromised and lead to leaked information.
Additionally, Clipt keeps a history of the last 10 copied items while automatically clearing older cache so you never have to worry about Clipt filling up your Google Drive. All in all, this is a solid tool that should interest anyone with the need to transfer files and data between devices in their workflow.