A signup sheet typically provides a numbered list where people can sign their names and give contact information or other relevant details. A signup sheet is very important in gathering information today. Interested parties can sign up to participate in an activity or they can sign up to receive information about an event, which helps to organize the planning process.
You can use Google Docs to create your own customized signup sheet, or you can use existing templates to make the task even easier. All the files you create will be stored directly in your Google Drive account. Let's dive into it.
Creating a Signup Sheet from a Blank Document
Open Google Docs
Advertisement - Continue reading below
If you haven't signed in to your Google account, this is the point where you sign in. Type in your Gmail email address, which is your one Google ID for all of Google's services, including Google Docs and then type your password. Click the "Sign in" button to proceed.
Once logged in, you will see the main directory and if you already have existing documents, you can see and access them from here.
Create a new document by clicking the document with a plus sign. A new window or tab will open with a blank document of the web-based word processor.

Most signup sheets are tabular to make it easy to read and fill up. You will at least need to know how many columns or headers you will need for your signup sheet.
Click on "Insert" then select the "Table" option from the main menu bar. Click on the dimensions you need for the table based on the number of columns and rows you will need.
Advertisement - Continue reading below
On top of the table (Where it is written untitled document), type in the name of the signup sheet. Is it an email sign-in/sign-out sheet, a volunteer signup sheet, or others? You can also add a description but this is optional.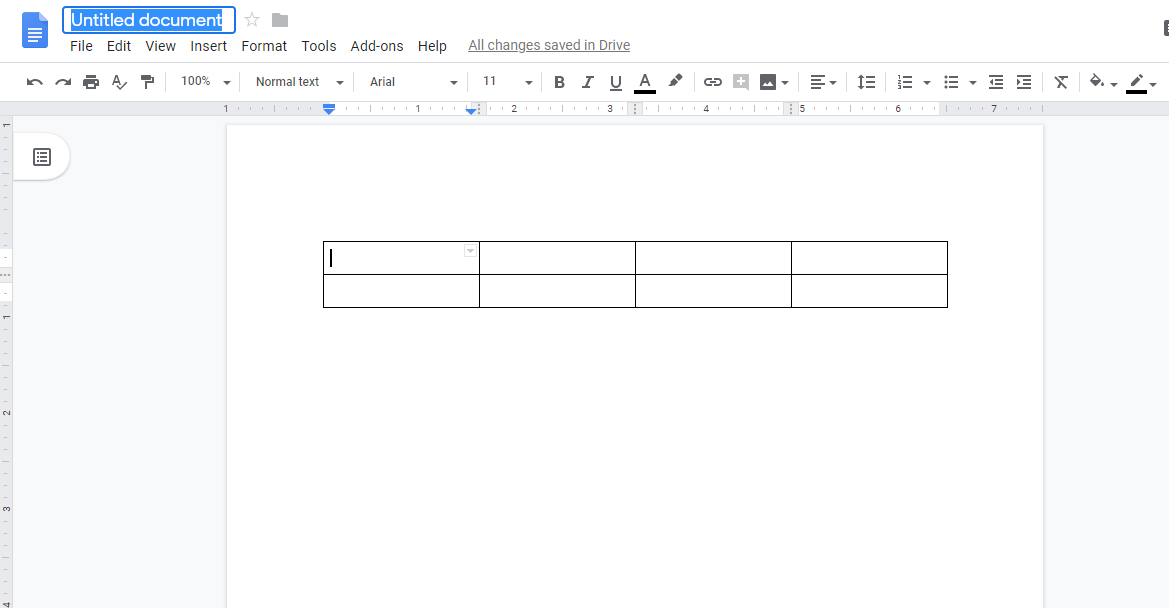 On the first row of the table, put the column titles. Since this is a signup sheet, you will need at least a column for names. The other columns will depend on what else you need to be filled up.
Putting row numbers will make the signup sheet easier to count. You can have more rows since you may not necessarily know how many will sign-up.
When you're done, you can just simply close the window or tab. Everything is saved. You can access your signup sheet file from Google Docs or Google Drive.
---
Related Article: How to create a form using Google forms
---
Making a Signup Sheet from Templates
Open Google docs, sign in and create a new document. Just follow the instructions as above for these steps.
Google docs does not have native templates. However, you can add some add-ons that contain the templates that you need. For this example, you need an attendance or signup template. Click the "Add-on" option from the main menu bar then on "Get Add-ons." The Add-ons window will open.
Advertisement - Continue reading below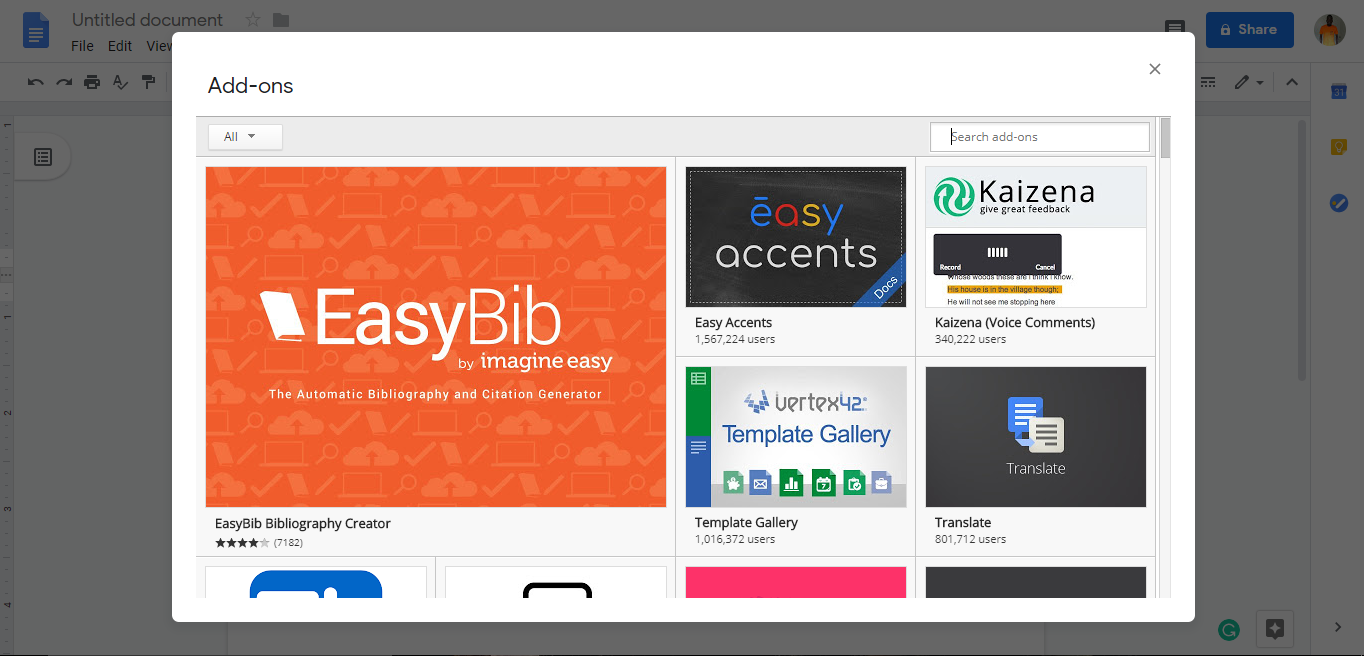 Look for "template" by typing it in the search box on the top right corner of the window, and view the results matching your search.
Install the add-on. Click the "Free" button right beside the selected add-on. Most of them are free. The add-on will be installed to your Google Docs.
Click the "Add-on" option from the main menu bar again. You will now see the add-on you just installed here. Click on it, then click on "Browse Templates."
Select an attendance template. Click "Attendance" from the template gallery. The names and previews of all available attendance and sign up sheet templates will be displayed. Click on the one you want to use.
The selected template's details will be displayed. You can read its description to see if its purpose meets your needs. once the choice has been made, click the "Copy to Google Drive" button on the window. The template will be created as a new file under your Google Drive account.
On your Google Drive account, you should be able to see the file for the signup sheet you've just made as part of your files. Double-click on it to open it on a new window or tab. You now have your signup sheet.
All you have to do is edit the template according to your signup needs. When you're done, just close the document window or tab since changes are saved automatically.
Advertisement - Continue reading below
Signup sheets are used to collect attendance for classes and seminars, track visitors entering and leaving a business or organization, collect data on who is attending an event and why, and record employee hours at work or training events. These are just a few potential uses for a simple form that can provide highly useful information. Above is how to create one using Google Docs.