One of the biggest criticisms of Chromebook is the miniature amount of storage you get. Most Chromebooks come with between 32-64GB of storage which is a far cry to what Windows PCs or Mac come with. However, this is by design. Google expects you to use its Cloud storage service as your primary storage choice so that you can access your files and documents everywhere on any device. To make this work, Google is offering 100 GB of free cloud storage for the 12 months when you acquire a new Chromebook.
My Gmail/Google drive was already 90% used up. Since I bought a $299 Samsung Galaxy Chromebook Go, I was pleasantly surprised to learn that I can get some extra 100GB for free for at least one year. To activate the offer, visit https://www.google.com/chromebook/perks/ and under Google one, click on the Get perk button. Google says the offer must be redeemed by January 31, 2023.
Advertisement - Continue reading below
You need a Google Payments account which you can get by simply adding your Visa Debit/Credit card here. On the date your Offer ends, your subscription will begin and your payment method will be charged, until you cancel your subscription.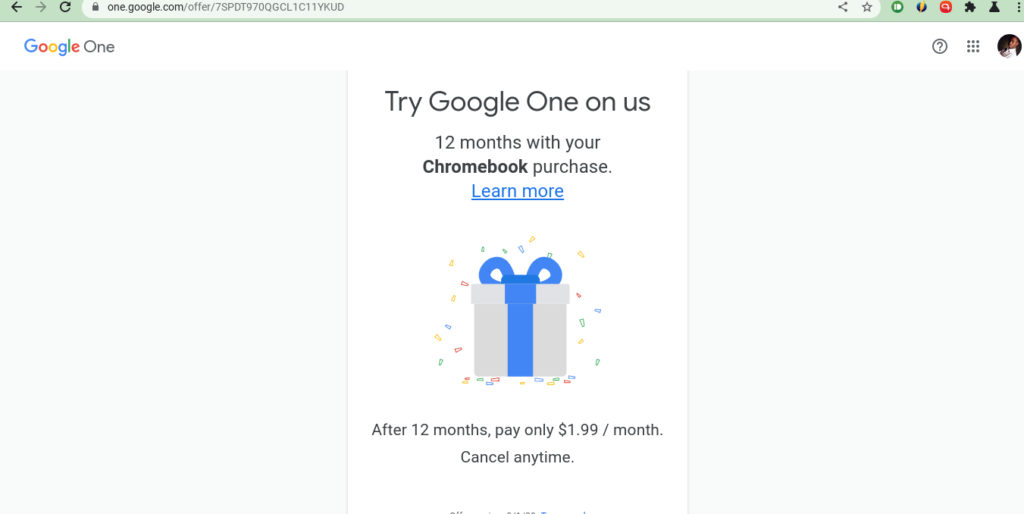 Once you've read through the terms and conditions, click continue. Google will check if you're eligible for the offer. If you are, you'll be presented with a checkout page which includes your payment method (from Google Pay account), the amount to be charged after trial-period ends which is $1.99/month and the end date of the trial period.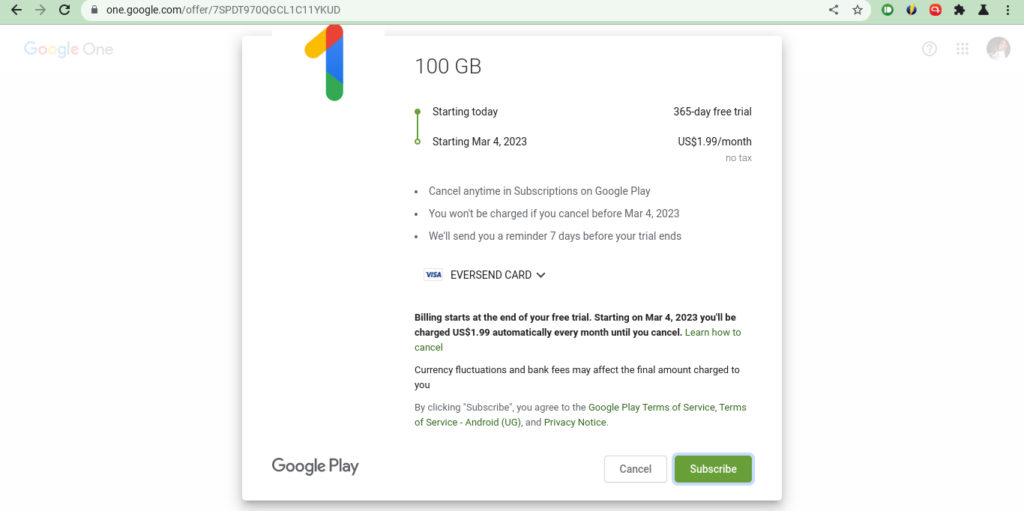 Click subscribe and you'll immediately be taken to Google one page. Here, you can view and manage your storage space and subscription plan.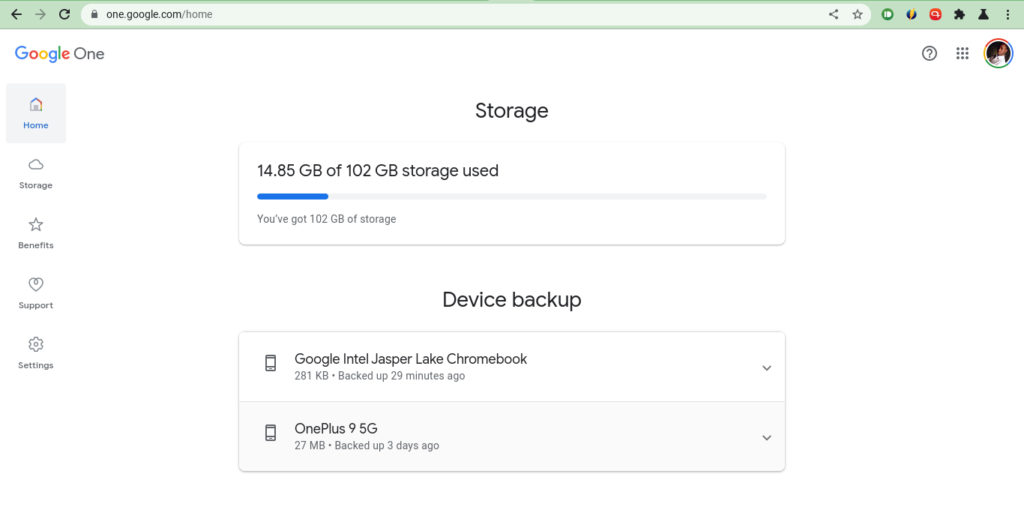 If you don't wish to continue with the subscription plan, you can cancel anytime. You won't be charged before the trial period ends. Google promises to send you reminders 7 days before your trial period ends. Google Drive is already fully integrated with any Chromebook. You can find and browse through your Google drive files and folders from the Google Drive option on the left side panel menu of the Files App.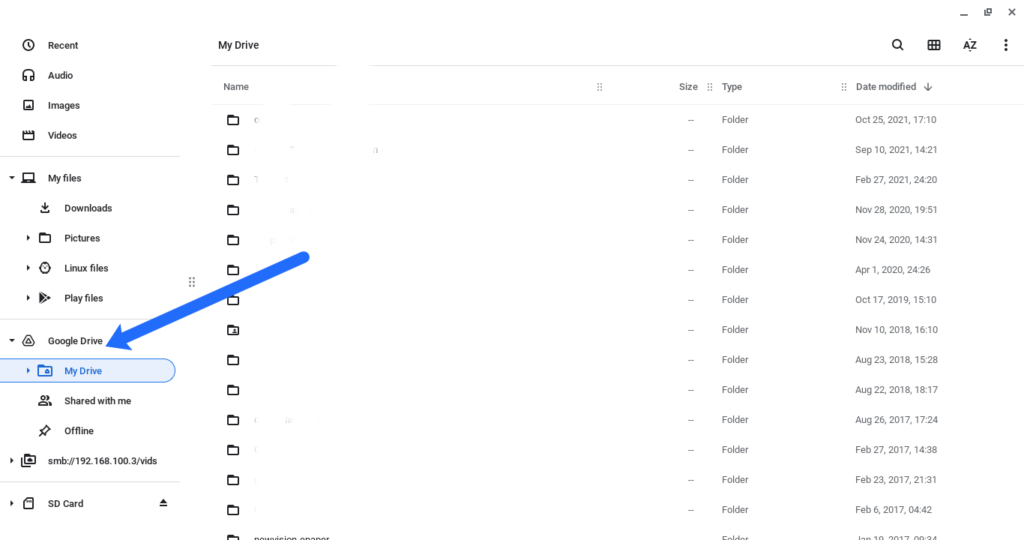 Advertisement - Continue reading below