Majority of the computer peripherals connect to the computer using USB cables. These include: mouse, keyboard, external flash drive, external hard drive among others. Many computer manufacturers however do not clearly mark which versions the USB ports your machine have.
Versions of USB ports
There are six USB port versions supported on computers. We shall discuss three in detail and these include: USB 1.1 USB 2.0 and USB 3.0
Advertisement - Continue reading below
USB 1.1 is a Universal Serial Bus standard released in August 1998. Is is also known as full speed USB. It exhibits two speeds, that is: low bandwidth at 1.5Mbps and full bandwidth at 12Mbps. These are currently obsolete unless you own a really super old computer.
USB 2.0 is a Universal Serial Bus Standard that almost all devices and nearly all USB cables support. It transmits data at a maximum speed of 480Mbps. These ports are still common in low-end computers, routers and printers and TV but are soon going out of fashion.
USB 3.0 is the third major version of Universal Serial Bus standard. It has a super speed data transfer rate of 5Gbps. This is now commonly widespread in newer laptops and computers, routers and TV.
See the figure below to know specifications of other versions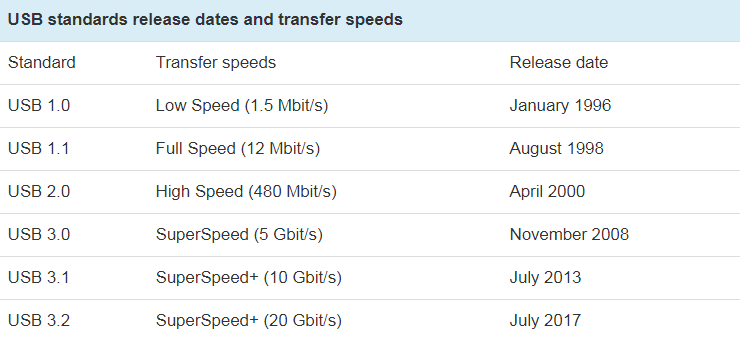 Related Articles
How to identify which USB port versions your Computer supports.
The easiest method is to use the Device manager.
Advertisement - Continue reading below
Open the Device Manager on Windows
Click the plus sign ➕ next to the Universal Serial Bus controllers. You will see a list of the USB ports installed.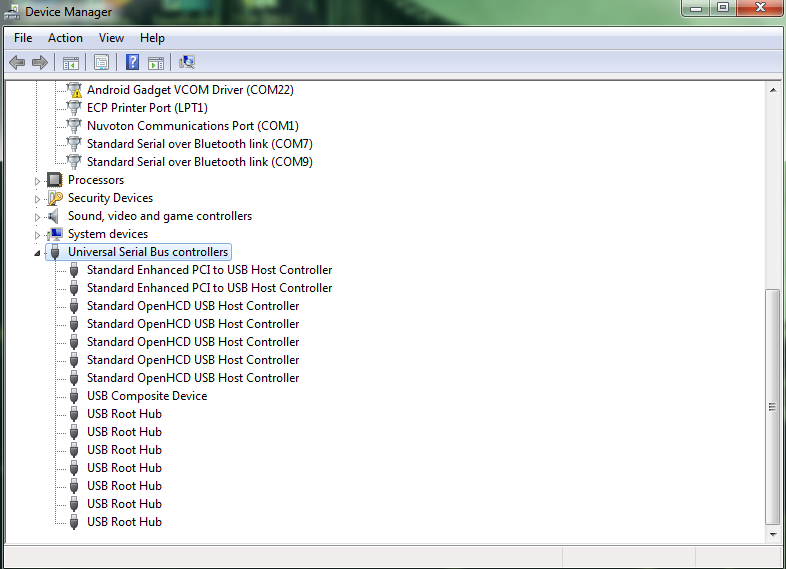 If it shows Universal Host, it contains USB version 1.1. When both Enhanced Host and Universal Host appear, it contains version 2.0. If it contains USB 3.0, then it's version 3.0
How to tell the type of USB connector using color
Different types of Universal Serial Bus connectors come in different colors. White Universal serial bus connector means it's a USB 1.X
Black Universal Serial Bus connector means it's a USB 2.X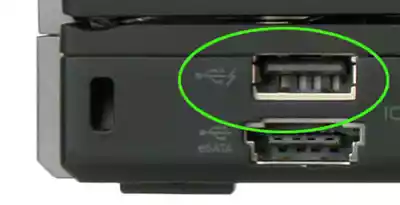 Blue Universal Serial Bus connector means it's a USB 3.X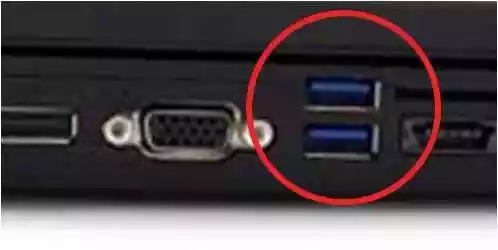 Red or Yellow Universal Serial Bus connector means it's for sleep and charge. This means the computer does not power off during sleep or standby mode. In case you want to use your PC to charge an external device, this is the best connection to use.
The other important port is USB-C or USB Type C port. It's an oval-shaped port that is much smaller than USB 3.0/2.0 ports. It's a reversal port which means you can plug in a USB-C cable either ways, not one way like USB 2/3 ports. This port can be used for both data and power delivery(via USB Power Delivery standard).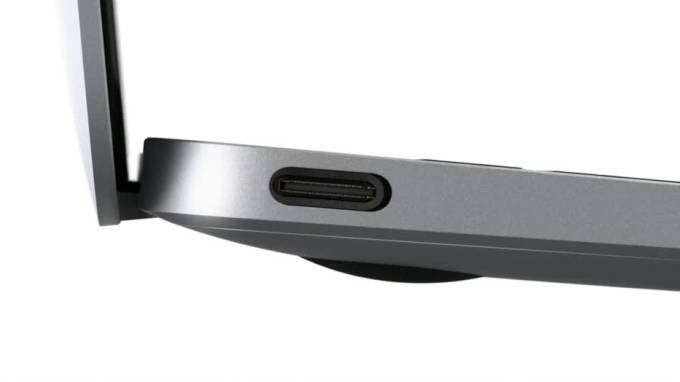 Knowing which USB version your computer ports support is vital. You will be able to know which port to use when transferring data, which port to use for the mouse, which port to use for the external hard drive among other computer peripherals you might be using.
Advertisement - Continue reading below