Companies under the umbrella organization of the Internet Service Providers Association of Uganda (ISPAU) are set to benefit from up to 30% discount when they sign up for space at the upcoming RAXIO Data Center.
This was announced by Mr. James Byaruhanga, RAXIO's General Manager as the company hosted Uganda's top internet service providers at a breakfast event.
Advertisement - Continue reading below
Related: Raxio's multi-billion data centre construction underway after NEMA nod
While speaking to the audience about RAXIO's value-driven facility, Mr. Byaruhanga noted that the new facility would offer massive benefits to ISPAU members.
"Our commercial model offers ISPAU members an opportunity to improve their operational efficiencies through economies of scale. For example, we have an option to lease out equipment for those who do not have adequate capital to buy brand new equipment.
In addition, we also have a service where we help new clients move their equipment to the new data center".

Mr. James Byaruhanga, RAXIO's General Manager
Speaking on the same event, Robert Mullins, Executive Director of First Brick Holdings provided context to RAXIO's solutions to the market: "The RAXIO Data Center allows clients to do three main things:
Reduce total cost of ownership.
Improve operational efficiencies.
Allow clients to free up capital that can otherwise be used for client facing roles.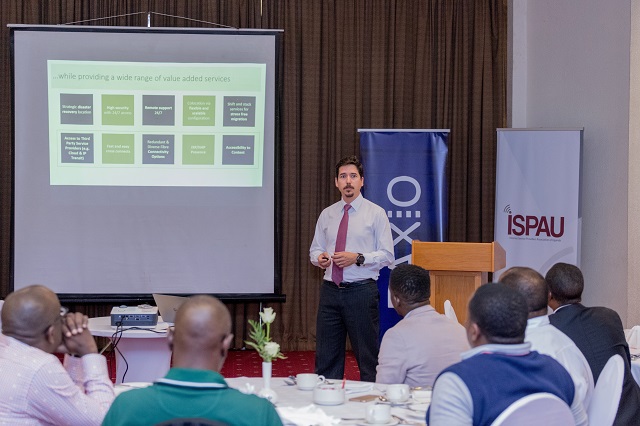 ISPAU's Godfrey Sserwamukoko welcomed RAXIO's entry into the market and the solutions for their members:
"As an association, many of our members are constrained by challenges ranging from inadequate financing for ICT capex to use of inefficient infrastructure. With RAXIO's solutions, our members and the wider market is set to benefit from a unique range of solutions fit for every type of business".
Advertisement - Continue reading below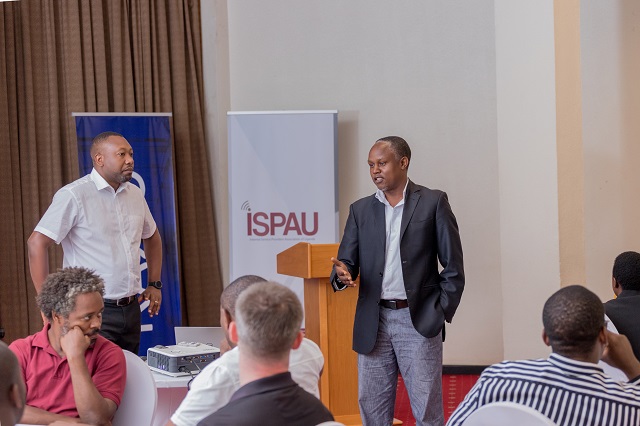 Data usage & storage and the broader digital transformation of businesses and the public sector is on the rise in Uganda and RAXIO believes that their Data Centre will be a centre-piece infrastructure in supporting the growth and digitalisation of the Ugandan economy and the goals set in the MoICT Data Strategy.
The Raxio Data Centre is scheduled to be opened in November 2019 and it will be the first of its kind in Uganda, operating as a carrier-neutral facility, and meeting the international Tier III standard.
Raxio has selected Future-tech, from the UK, and Symbion of Uganda, as best-in-class partners for the design and construction of its facility and has assembled a seasoned and experienced management team to operate and run it on commissioning.