If you use an Android device, you'd probably have access to a number of third-party apps that can let you use more than one WhatsApp account on your device. However, this is not exactly possible with an iPhone. You have to go a different route to use dual WhatsApp accounts on your iPhone.
There are various reasons why you would want to use two WhatsApp accounts. Maybe it's separating your work life from your personal life, getting a custom account for your brand or business, or running two different personas. The reasons are endless.
Advertisement - Continue reading below
Regardless of what your own reasons are, in this post, we'll take you through how to run dual WhatsApp accounts on your iPhone. Read through.
---
READ MORE: Here's How to Change Quality of Media Sent on WhatsApp (Android and iOS)
---
Use Dual WhatsApp Accounts on Your iPhone
The only way to use more than one WhatsApp account on your iPhone is by downloading the WhatsApp Business app. Hence, you'd have two WhatsApp apps on your iPhone. Follow the steps below to do this and set it up.
Go to the Apple App Store and install the WhatsApp Business app to your iPhone.
Make sure that the 2nd number (SIM) you intend to use is in the iPhone or in another device closeby.
Open the WhatsApp Business app and insert the 2nd phone number.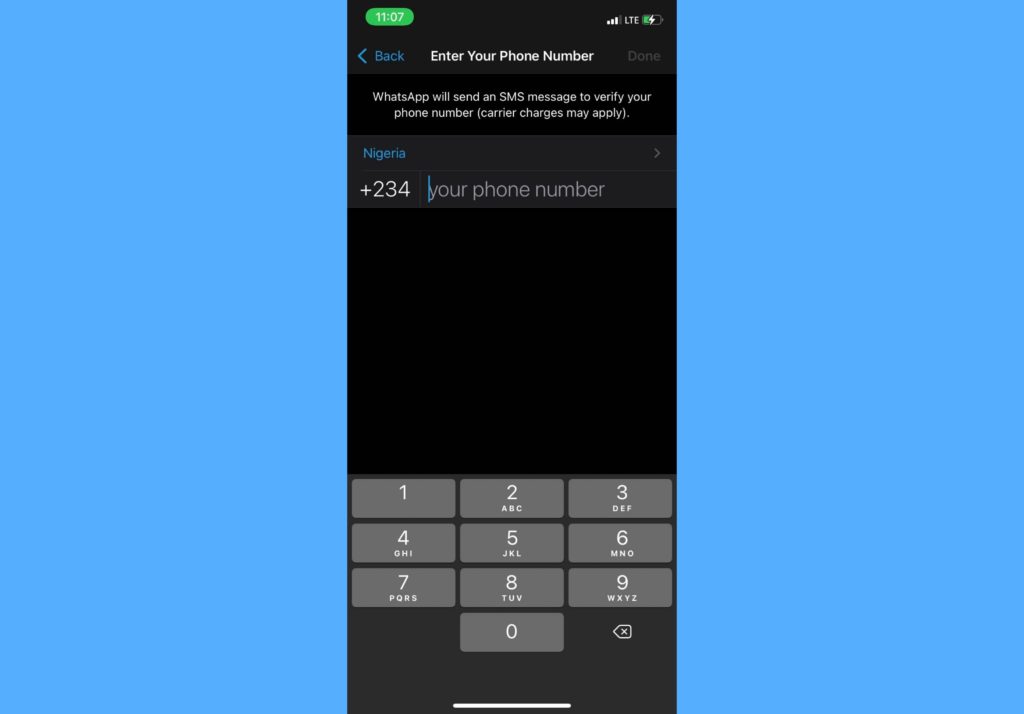 Follow and complete the instructions on the screen (which is quite similar to the normal WhatsApp registration).
Once you're done with set-up, you can now text with the 2nd number using the WhatsApp Business app.
When you use WhatsApp Business, please keep in mind that there might be some usability differences from the normal WhatsApp. For one, your profile will appear as a business profile to other WhatsApp users. You can also include a business description, business hours, address, email address, website, catalog, category, and about.
Let us know in the comments section if you were able to set up dual WhatsApp accounts on your iPhone with the WhatsApp Business app. And also, how's it working out for you?
Advertisement - Continue reading below