It is common to find that you saved one contact more than once on your phone. Such contacts fill up the contact space that could be taken up by another contact. You will, therefore, have to delete those contacts or just merge the duplicate contacts.
The method to merge duplicate contacts is very uncomplicated, and this can be done with an Android app that will let you remove out all the duplicate contacts that are of the same details. There is also an option on the Google contacts app to merge contacts
Advertisement - Continue reading below
Using Google Contacts App
On your Android phone or tablet, open the Contacts app.
Tap the Menu
Then select Merge all duplicate contacts. If you don't see this, you don't have any contacts that can be merged.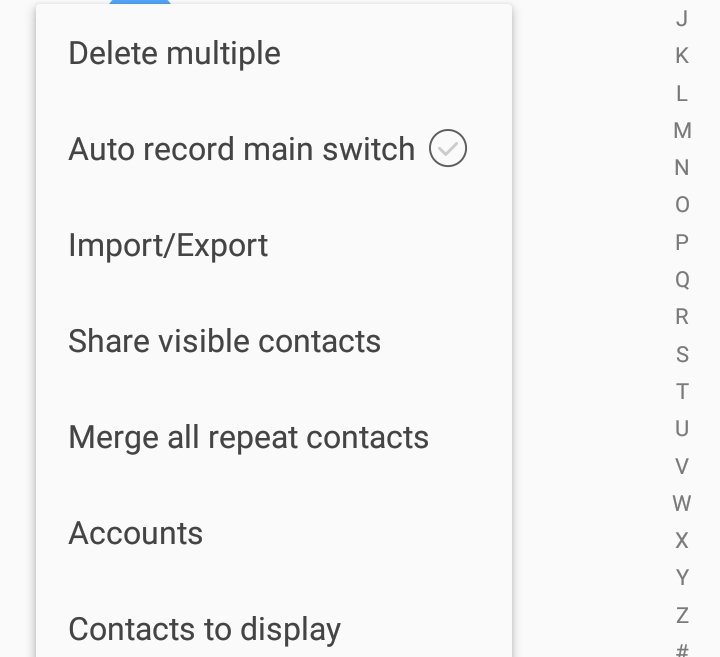 ---
Related Article: How to back up and restore phone contacts to Google Drive on Android.
---
Using a dedicated app
There are a variety of apps on the play store available for this functionality. I have personally used Simpler Merge Duplicates and I recommend it.
First of all, you need to download and install the app called Simpler Merge Duplicates.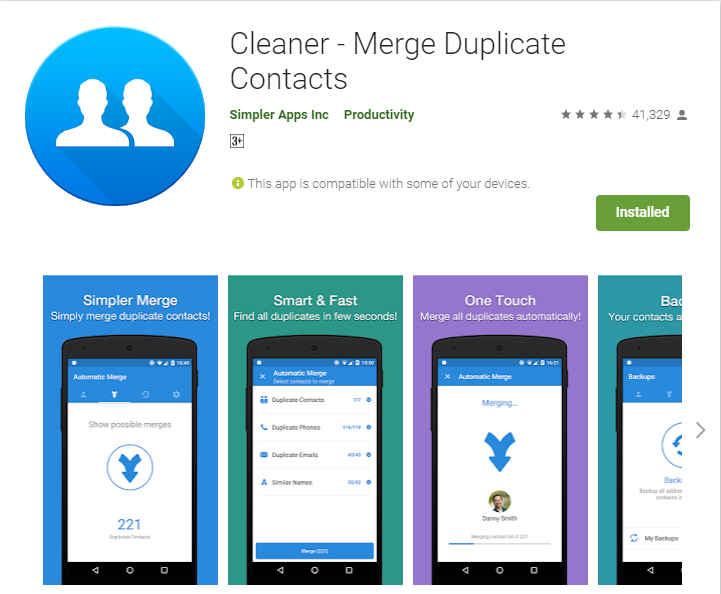 Now launch the app on your Android device and then this app will start scanning all the contacts on your Android device.
Advertisement - Continue reading below
You will then see all the contacts that have their duplicate copies on your device.
Just click on merge option and all the contacts with similar details and name will get removed from your device and only the unique copies of every contact will remain there.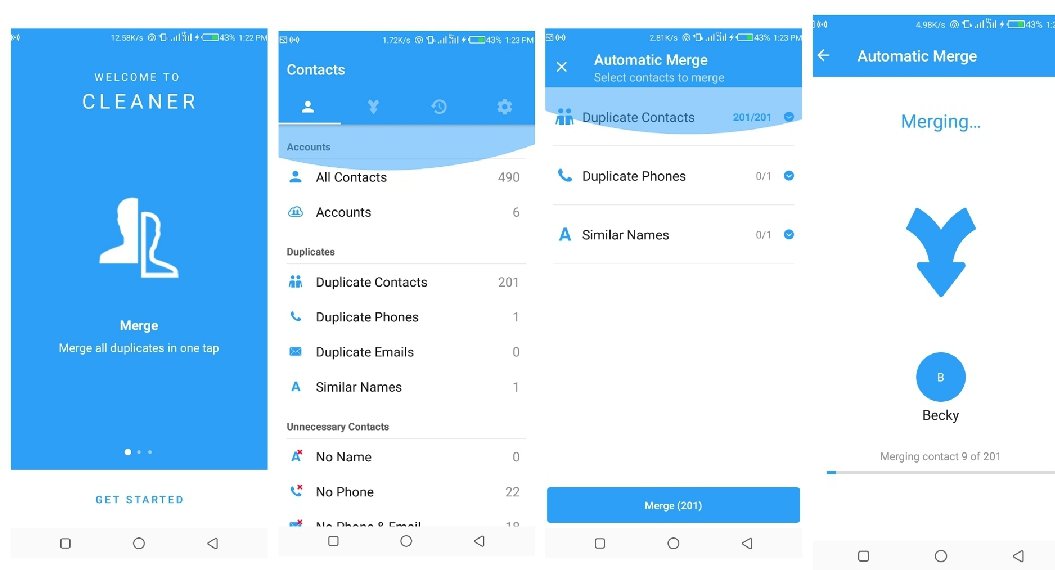 That's it! You are done, your all duplicate contacts with multiple copies gets removed or merged, and you will now see only unique contacts in your device.
Some apps want access to your contacts list, both on mobile and elsewhere and this is one of the reasons why duplicates can easily crop up. The above article shows you simple steps to merge all those duplicates on your contact list.
Featured Image credit: Tech Advisor