There is a debate on whether business cards will become a thing of the past in the near future. This debate is understandable since many people are embracing the digital lifestyle and doing away with as much paper as possible. Thank God for technology, there are apps such as Camcard that let you digitally manage your paper business cards.
What is Camcard?
CamCard is the easiest app to manage and exchange business cards, the perfect fit for salespeople, entrepreneurs, business developers or marketing experts, and anyone who gives and/or receives business cards.
Advertisement - Continue reading below
Features of CamCard
Accurately read cards in 16 languages
Batch scan all your paper cards to cut the card clutter
Get notified when your contacts join new companies, get promoted or others
Exchange e-cards with people nearby at meetings, trade show or seminar
Synchronize cards across smartphones, tablets, and the web app
To know your contacts better, get their company news instantly
Add meeting notes with texts or images, set reminders
Free gets you 10 cards in the first week and two per week thereafter. Paid is unlimited in the number of cards you can scan.
---
Related Articles:
---
How to use CamCard
Place the business card on a flat surface in a well-lit room.
Open the CamCard app and click the camera icon. This will open the camera.
Point the phone camera to the business card and Camcard will scan the card automatically detecting the names, phone numbers, and addresses.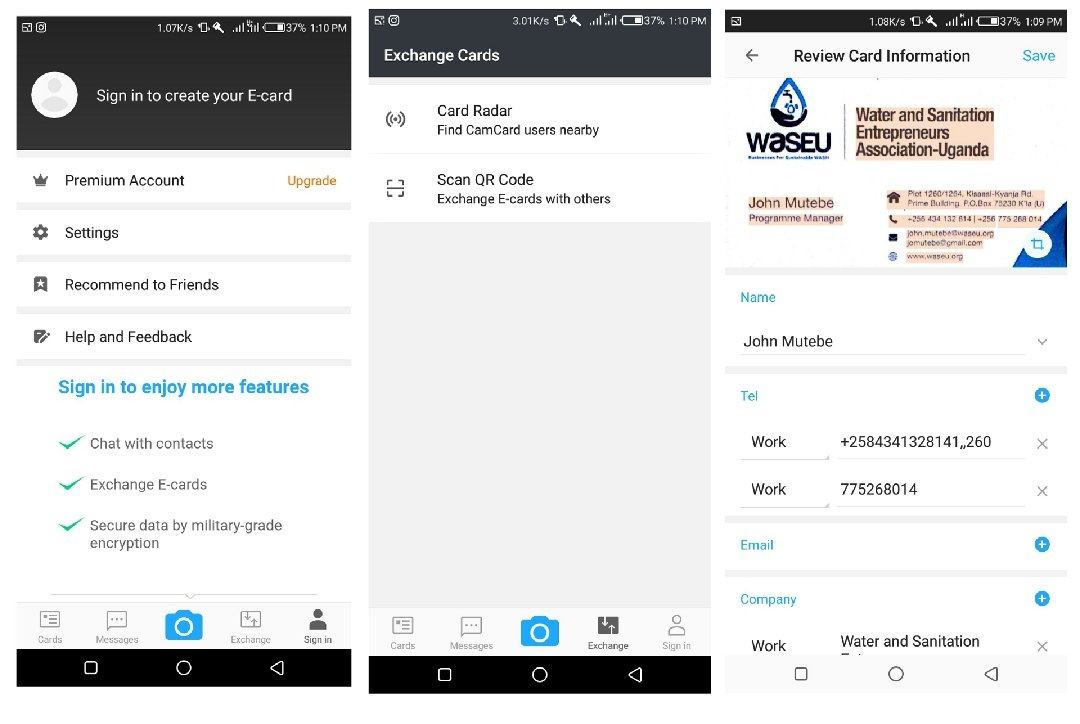 Advertisement - Continue reading below
The app is nearly accurate and only has problems when the business card is messed up.
The information captured by the app is automatically saved to your phone contacts list. You can also use Camcard to manage your phone contacts.
Thanks to Camcard, you can now digitally manage your business contacts without worrying about losing the paper business cards shared with you. You can download Camcard for IOS and Android through those links.