At the recently concluded Google I/O 2019 conference in California, one of the many jaw-dropping features that Google announced at the event was the integration of Augmented Reality into its search engine. Google said it would allow people view life-sized images of objects, animals, etc. At the conference, Google demoed how you could use the feature to view a life-size image of sneakers and how it would look in your environment before you proceed to buy it.
Recently, Google commenced official rollout of the feature and the steps below will walk you through how to use the AR images feature on the Google Search engine and what is required to make it work for you and on your device.
Advertisement - Continue reading below
At the moment, the Google Search engine only supports AR cards for animals and for now, I've personally been able to experiment with animals like goats, cats, snakes, tiger, lion, shark, etc. Several users have also reported support for other animals like bears, penguins, wolves, etc.
To use Google Search to bring life-sized images of animals to your environment, here's how to go about it.
1.. Launch the Chrome browser on your phone. I noticed that the default Google Search bar that comes built-in with my phone didn't bring out. An AR option.
2. Type in the name of any animal you want to see a life-sized image of. I'll be using a Tiger in this tutorial.
3. On the search result page, you should see a tile that says "Meet up a life-sized ball python up close."
4. On the tile, tap the "View in 3D" button.
Advertisement - Continue reading below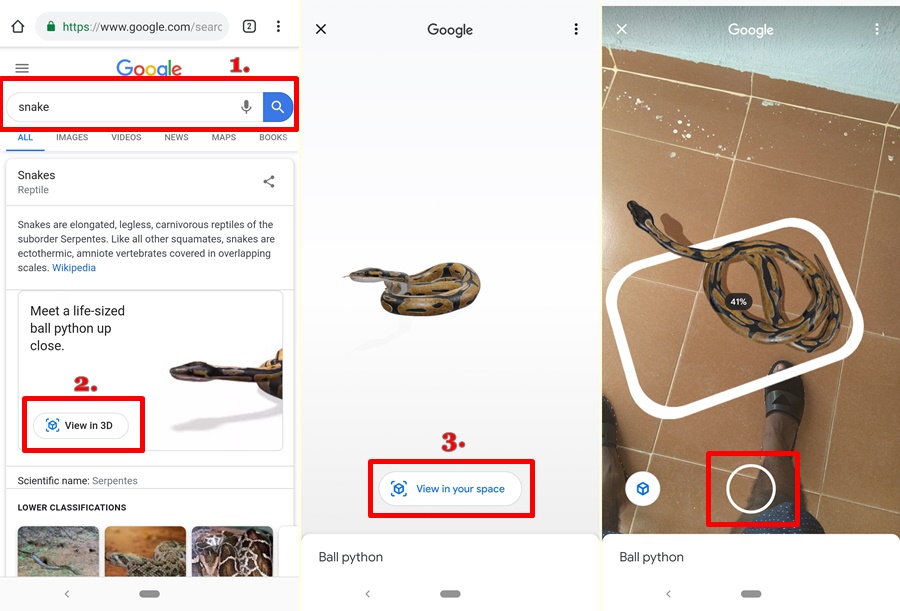 5. When you click the button, your phone will launch the AR Encore app that allows you view objects in a true-to-size version in your environment.
6. Tap on "View in your space" then focus your camera on the ground in your space.
7. A life-size version of a tiger (or whatever animal/object) should appear in your space.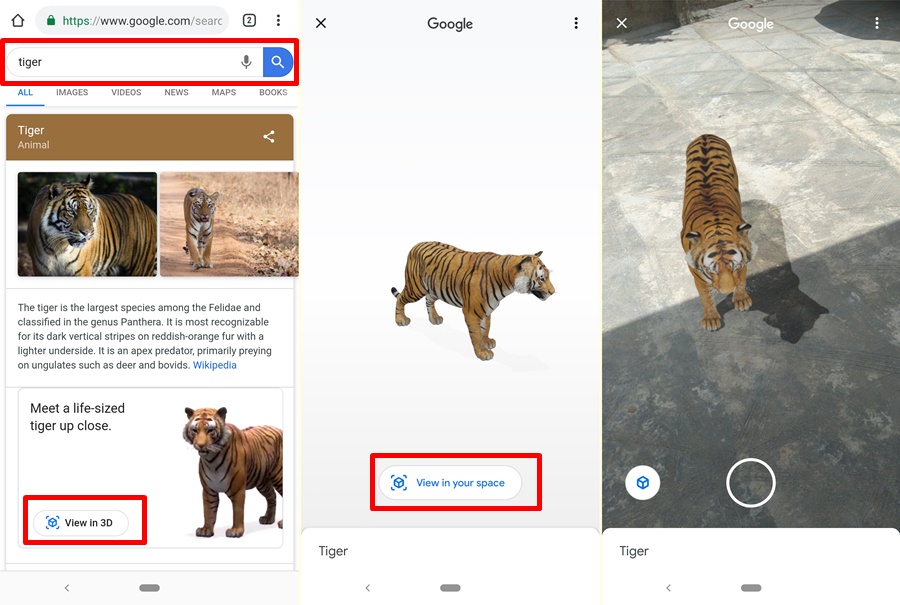 8. You pinch in/out the animal to increase or decrease the size. Drag anywhere outside the animal to move the object.
9. You can further tap in the circle at the bottom of the page to capture the image and save to your gallery.
Requirements
Basically, all that is required of you to bring life-size images of animals and object to your environment is an AR-enabled smartphone. To check if your smartphone is compatible with Augmented Reality and would work with Google's new AR 3D image search, see the list of smartphones that supports the ARCore technology that powers the search engine AR.
If you're sure your phone is AR-compatible but the "View in 3D" option doesn't appear on the search result page, you should head over to Google Play Store and install "ARCore by Google" on your device. I had to install the ARCore on my Nokia 6.1 Plus and restarted my device afterward before the option to view objects in 3D true-to-size versions began appearing on search result pages.
Advertisement - Continue reading below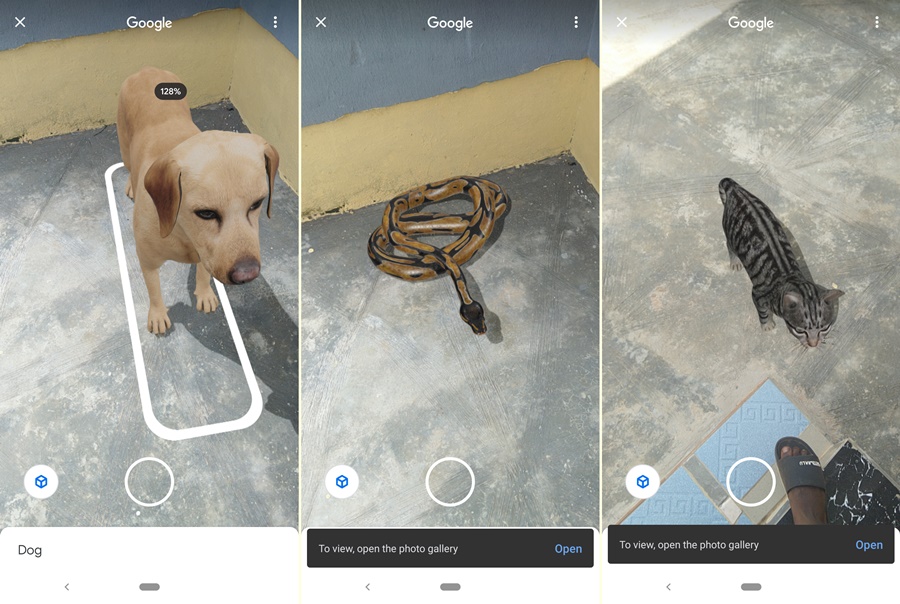 Messed around with the feature for some minutes and it was fun to try out🙂 I successfully "imported" life-size versions of some species of goats, tiger, and cats to my space. Is your device AR-compatible? Were you able to try out this feature? What animal did you view in 3D versions? Share the screenshots in the comments if you mind.