We are in an age and time where it is not uncommon to see individuals having multiple phone numbers and multiple social media accounts. Thanks to the availability of funds smartphones that allows people use as many as 3 – 4 SIM cards simultaneously. What is, however, uncommon is the availability of apps that support having numerous accounts.
Say you have two SIM cards on your Android smartphone and one of them is your personal number while the other is solely for business-related activities. Having two different (WhatsApp) accounts for each of these number is naturally impossible. Although some applications like Instagram and Telegram support the use of multiple accounts on a single app, majority of other apps don't.
Advertisement - Continue reading below
If you are on this boat and you need to, for some reasons, run multiple accounts on the same app on your smartphone, check out the apps listed below.
Dubbed "Multi-Account apps", they are third-party apps that allows you clone apps installed on your smartphone so that you can run multiple accounts of the app on the same device. If you operate two active Twitter accounts and you need to have both accounts run on your device, you can clone the app so you'll have a primary "Twitter 1" app as your main account and a secondary Twitter app that you can also use normally like the regular app.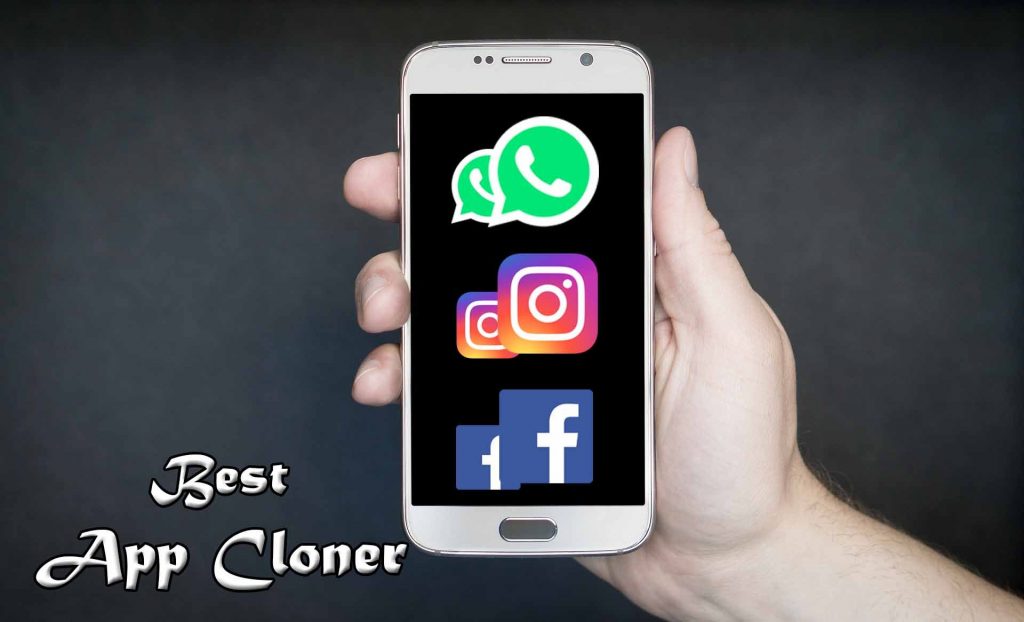 1. Parallel Space
With more than 100 million installs on the Google Play Store, Parallel Space is one of the most popular and most used app that allow users run multiple accounts of the same app simultaneously on the same device.
Other interesting feature of Parallel Space is the Incognito installation feature which gives users the ability to hide your cloned (secondary) app and protect it with a secure private lock. This makes sense if you use the platform to clone your Business account with sensitive business information and details that shouldn't be available to just anyone.
Another thing to like about Parallel Space is that you can swiftly and easily switch between the main and secondary cloned apps with the tap of a button, eliminating the need to go through the home page, menu or app tray.
2. DO Multiple Accounts
Feature-wise, DO Multiple Accounts is also a perfect app cloner and has similar features with Parallel Space (mentioned above). It allows you create perfect clones of your social media, messaging, and game apps, keep separate data of both apps and switch between the primary and clone app with a single tap of a button.
Advertisement - Continue reading below
DO Multiple also comes with a Lite Mode to help utilize power and memory consumption as well as a notification settings to manage notification of clones.
3. 2Accounts
2Accounts is another top-rated app that allows you use multiple accounts simultaneously on one mobile device. The app is lightweight and consumes very low battery juice and CPU space. It is also loaded with privacy and security features like secret zone and security lock that allows you lock your apps and prevent prying eyes from accessing sensitive personal or business information.
The app is available on the Google Play Store, has thousands of positive reviews and has been installed over 5 million times.
4. Dual Space
With over 50 Millon installs and hundreds of thousands of positive reviews, Dual Space is another tool you can trust to efficiently allow you run simultaneously run multiple apps on your mobile device. The app's interface is simple and easy to use with parallel functionalities (i.e. separate notifications, separate data, separate storage, etc.) for both the original and cloned apps. Even better is the fact that it consumes very little space on your phone's storage.
Cloning apps on Dual Size is relatively quicker and all its features are free to use.
Other multiple-account and app cloning tools worth checking out on the Google Play Store for your Android mobile device include 2Face, Dual Apps, Super Clone, Dual Space Lite etc.