It is without doubt that the Telegram app is quickly gaining prominence. Given the variety of service it opens up for users, such as the ability to edit messages in case of a mistake, engaging in secret chats with better privacy, as well as the gateway to transfer large files of up to 1.5GB in size and having more members in a group among others; the list of attractions could be endless. Along the way, you could ask yourself whether there is a possibility of using multiple accounts on a single Telegram app.
Yes, you can choose to have multiple accounts for different purposes. This comes in handy when you are to segment your chats maybe between personal and business related activities, and it improves your security and privacy on the application.
Advertisement - Continue reading below
There are different ways available to use multiple accounts on both iOS and Android devices.
Android Users
The process is generally simpler for Android users because Telegram upgraded its features to cater for multiple accounts. This feature supports up to three accounts with different numbers. Follow the steps below:
Download the official Telegram app from Google Play store. You may skip this step if you already have the app.
Log in with the current account ID and password, then click on the "Menu" option on the top left corner.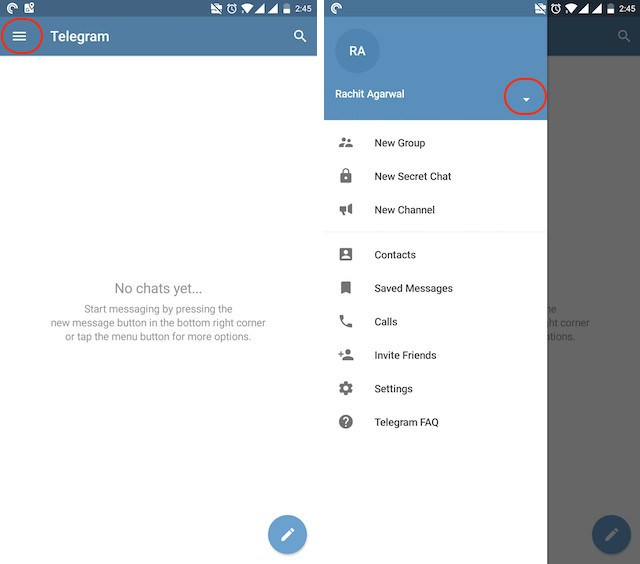 Select the "Add Account" option
Advertisement - Continue reading below
.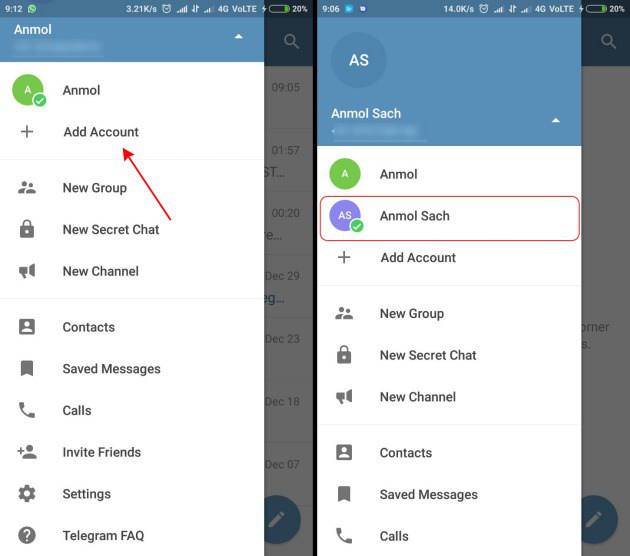 Now enter the other number you want to use to create your second Telegram account, Click on the "Tick" on the top-right corner and wait for a while for auto verification. Your secondary account on Telegram is ready for use.
Alternatively, you may use Telegram MODS which provide the same features of Telegram. You just register your other account on a Telegram MOD. The most common Telegram MOD is Plus messenger which uses Telegram's API and has same user interface with even more features.
iOS Users
Unfortunately, the ability to use multiple accounts on Telegram for iOS has not yet been upgraded. However, there is a way for the iOS users to have multiple accounts. This can be achieved using MOD versions of Telegram. There are many MOD versions available for iOS devices like Telegram X and Loopy Messenger. You just register your other account on any of the MODS available for iOS devices.
Its exciting to have separate accounts for personal and professional purposes and above are a few options to put this excitement into reality.